In 1999, our family bought a cabin on a lake as a summer home.  Built in the 1940s, our "camp" is Adirondack style, with a stone fireplace and natural wood throughout.  As we began to furnish the cabin, we bought books about the historic Adirondack camps and rustic décor.  On weekends, we started poking around antique shops and garage sales, looking for items that fit the camp style.
We soon found that looking for primitive rustic décor items is a time-consuming process.  Many sales and shops didn't offer anything suitable, but eventually we began to accumulate a collection.  We love the look of hand-made quilts, decoys, antler accessories, wool blankets, Indian artifacts, and hunting, fishing and nature-themed accents that make an Adirondack style camp so natural and cozy.  As we read in the book that became our guidebook, "Adirondack Style" by Ann Stillman O'Leary, "The new Adirondack style attempts to evoke the past … the mantra is authenticity."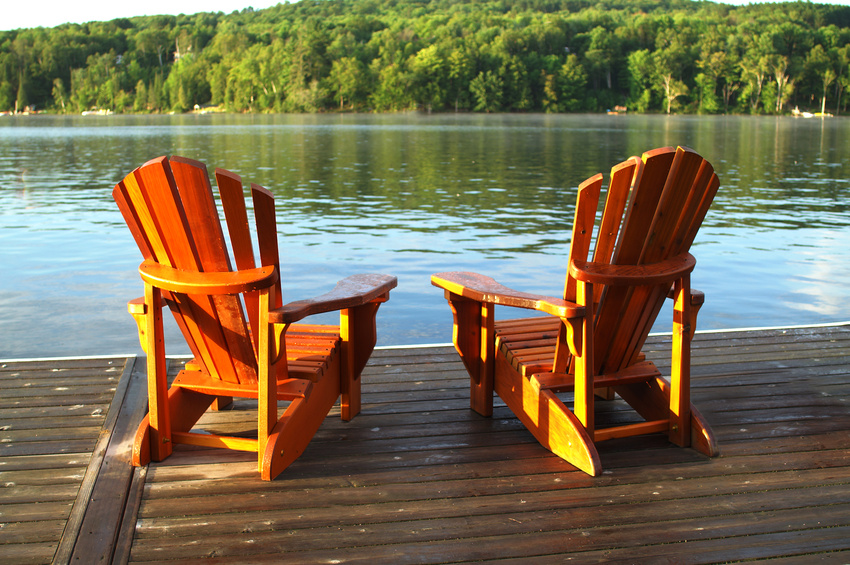 Over the years our cabin has been a source of great comfort and joy to us.  We know many people are following a similar path, wanting to slow down and simplify their lives and spend more time closer to nature.  The delight of porch swings, canoeing, walking in the woods, and enjoying sunsets are such relaxing alternatives to cell phones, traffic jams and the always-on demands of our busy lives.
Whether you've built your dream log cabin home, or just want to simplify, we hope that by sourcing and curating authentic décor items from the Adirondack camp lifestyle we can help you make your home a sanctuary from today's 24/7 pace and capture a more laid-back lifestyle. Our location in Western New York and Southern Ontario offers a plentiful source for rustic vintage items at great prices, which we pass along to you.