Having a good time, old sport?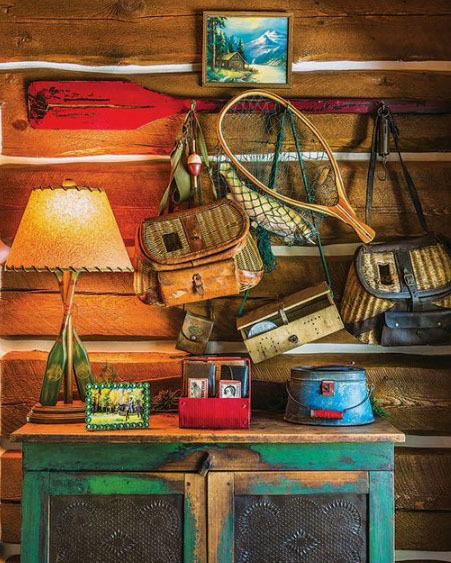 When the first captains of industry began to build the Adirondack Great Camps in the late 1800s and early 1900s, their main aim was to escape city life and find rest and recreation.
The Adirondacks offered unspoiled natural beauty and unlimited opportunities for outdoor activities.
Boating, canoeing and fishing were central to life on the lakes, as were land-locked games and sports including horseback riding, hiking and camping, picnicing, hunting, racquet sports, archery, croquet, golf and bowling. Anything that could be played in the great outdoors was fair game for the nature enthusiasts and adventurers.

The relics of those recreational pursuits from well-loved canoes and fishing gear, to boating oars and paddles, hunting trophies, old tennis and badminton rackets, skiis, skates, fishing creels and pack baskets all make for ideal cabin and lake house decor.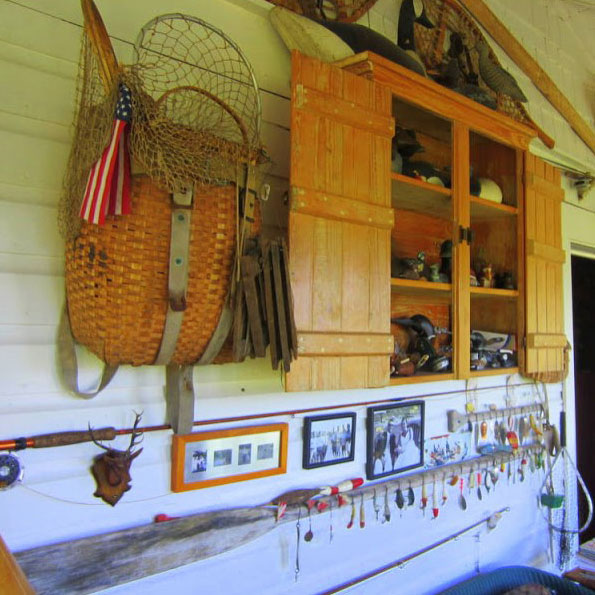 These are some beautiful examples of the camp style from our Pinterest boards to inspire you. At the end of this post are some of the wonderful vintage sports and recreation products that are currently available in our Etsy shop if you'd like to add some whimsical camp decor to your home.
We love this image of Camp Wandawega from Country Living magazine. It's all here, from racquets to paddles and a boat cushion, even a life ring.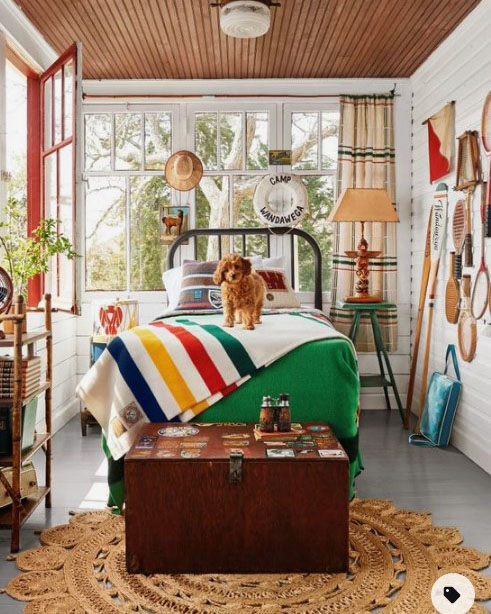 A collection of vintage paddles makes for a great display on the side of this boat house.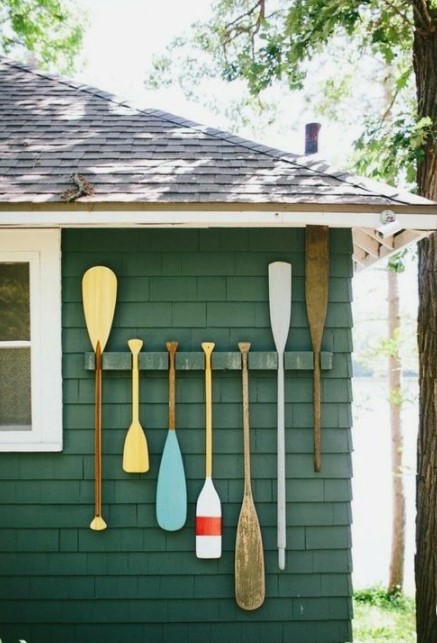 And a gathering of old skiis becomes a coat rack in an entryway.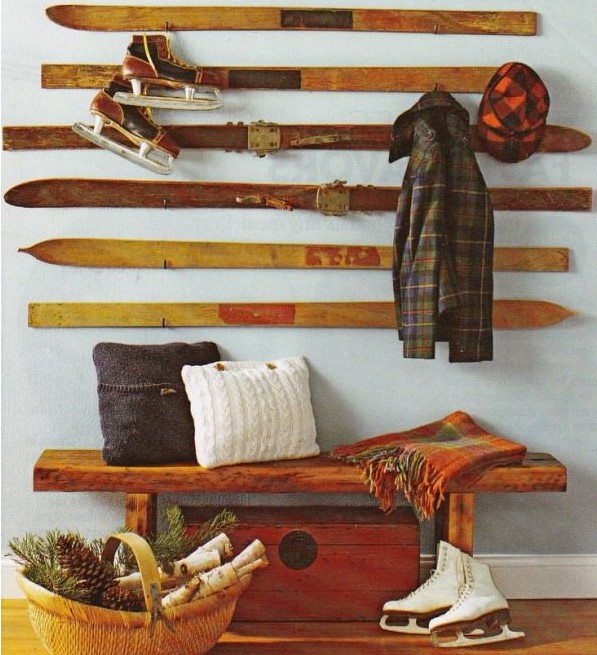 Combining vintage rackets and croquet mallets creates a wonderfully colorful corner.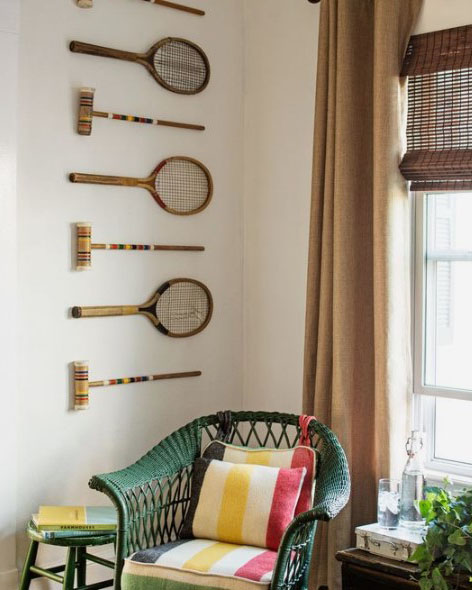 And speaking of colorful, we just love this nautical vignette created by Kristin of White Arrows Home.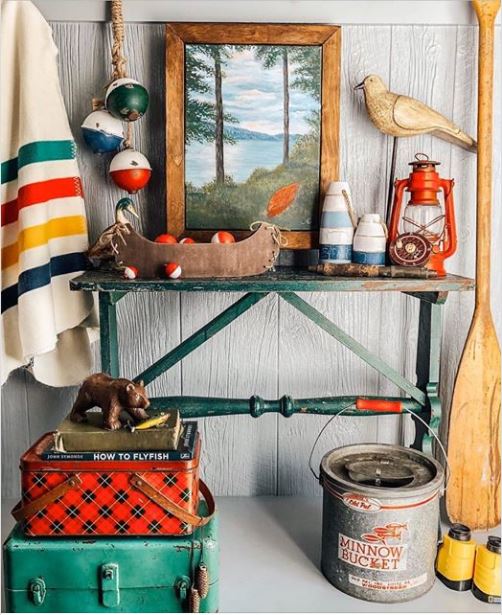 Ready to add the sporting life to your cabin or cottage decor? All of the following products are available now in our Etsy shop!
It's pretty unusual for us to have a sunny 40 degree day in January, so I decided to go with it. Here are a few nautical and fishing decor items we've collected lately, perched on the edge of the lake.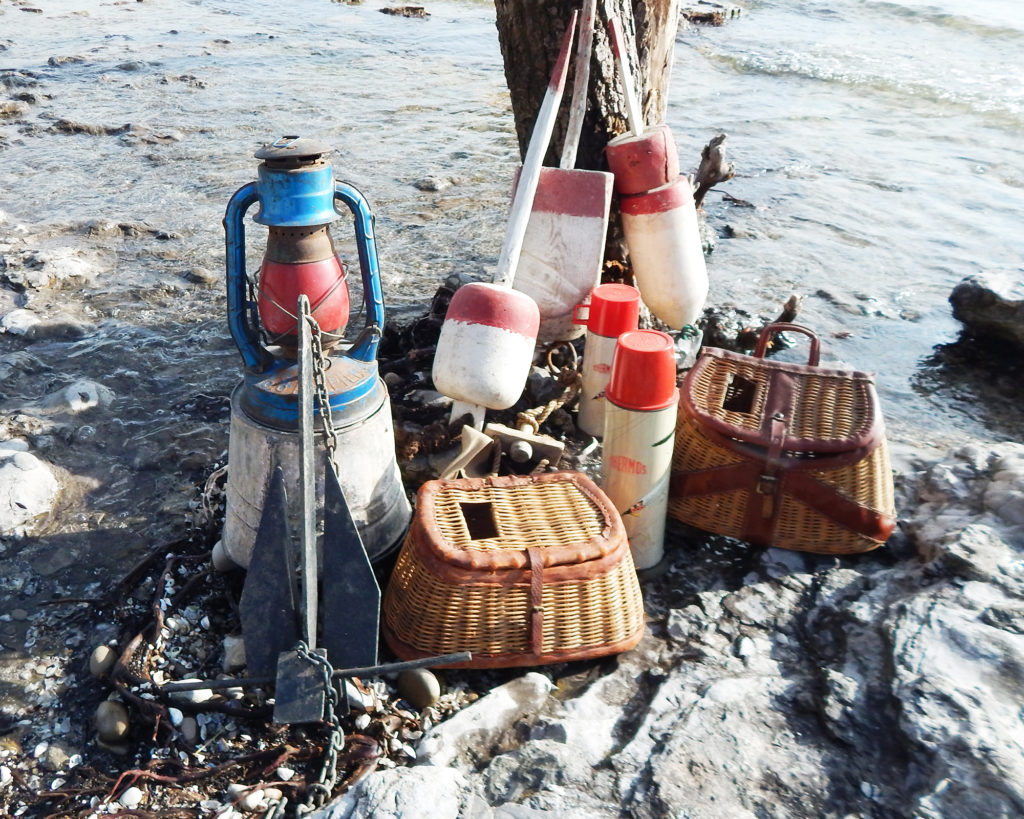 These authentic antique lobster buoys from Peggy's Cove, a charming fishing village in Nova Scotia, are the ultimate in nautical decor.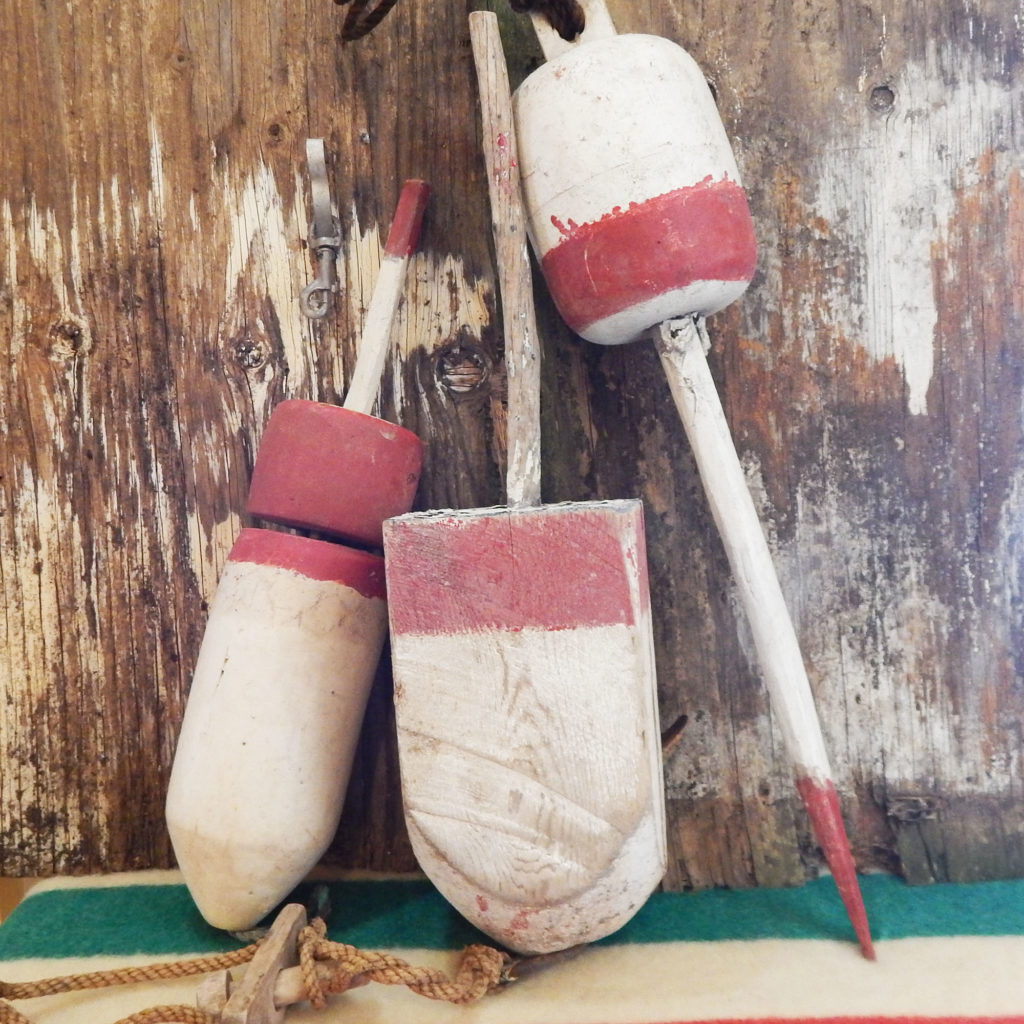 And in case you didn't know you needed it, an old anchor, bait can, and a folk art metal fish might be just the thing to "camp-up" your cabin!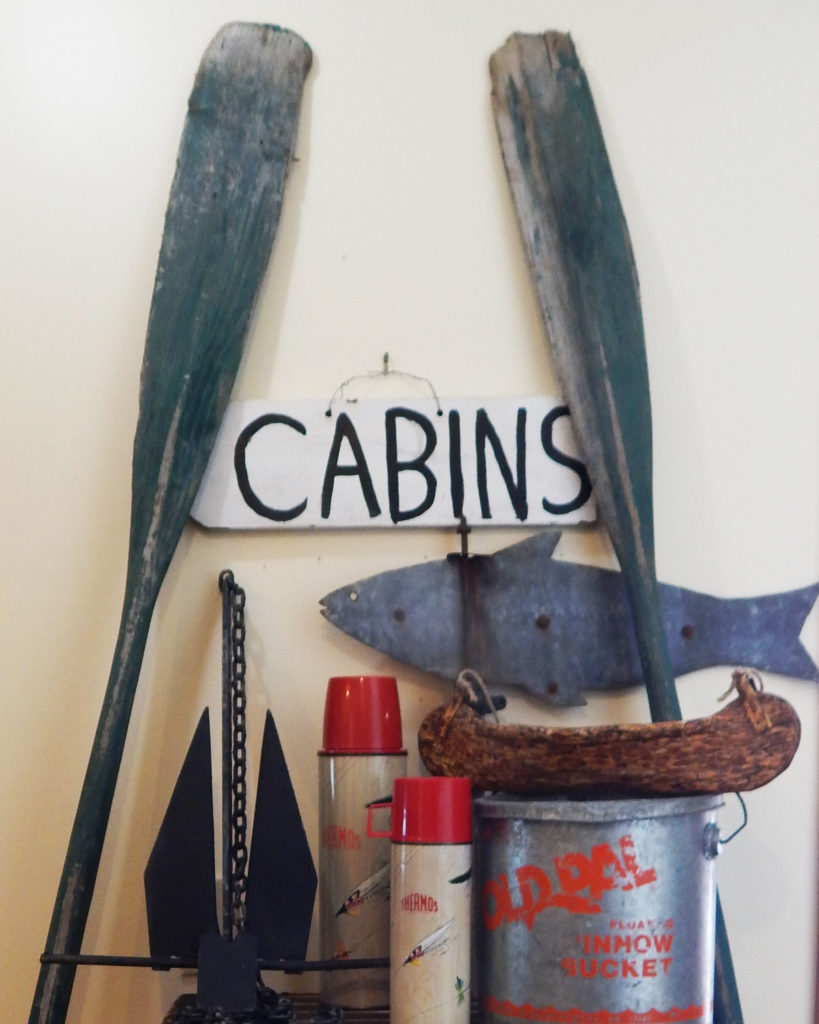 Come on by our Etsy shop to see what's new, old sport!