Many of you may be too young to remember this reference.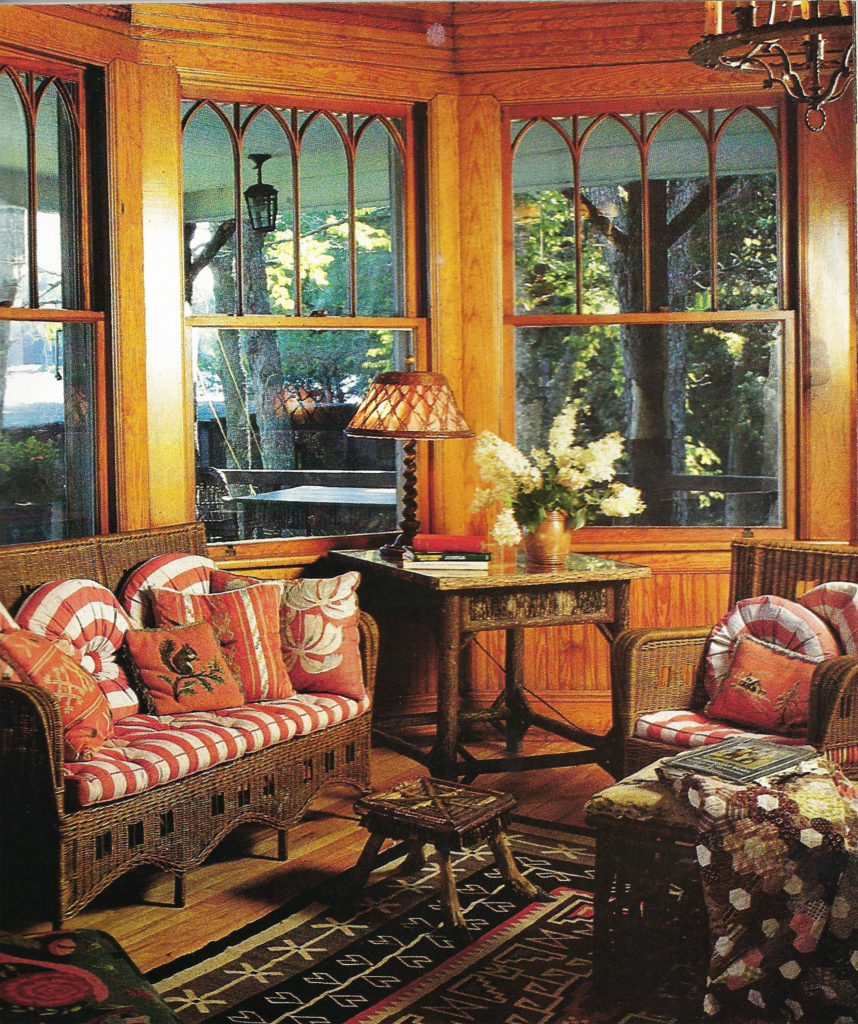 Back in the 1960s there was a movie theme song called "What's It All About, Alfie" written by Burt Bacharach, that was a hit for Dionne Warwick. It became a bit of an anthem and a phrase we used often as an ironic question.
Maybe a bit obscure, but there you have it.
Don't know why the song came to my mind when I was thinking about how to describe the Vintage Adirondack style, because I'm sure I haven't thought of it in at least 20 years. But it does sort of fit the theme of this post, just what Vintage Adirondack style is all about. 

A few years ago, a neighbor gave me a treasure. A September 1989 issue of Country Living magazine that was devoted to exploring the Adirondack style.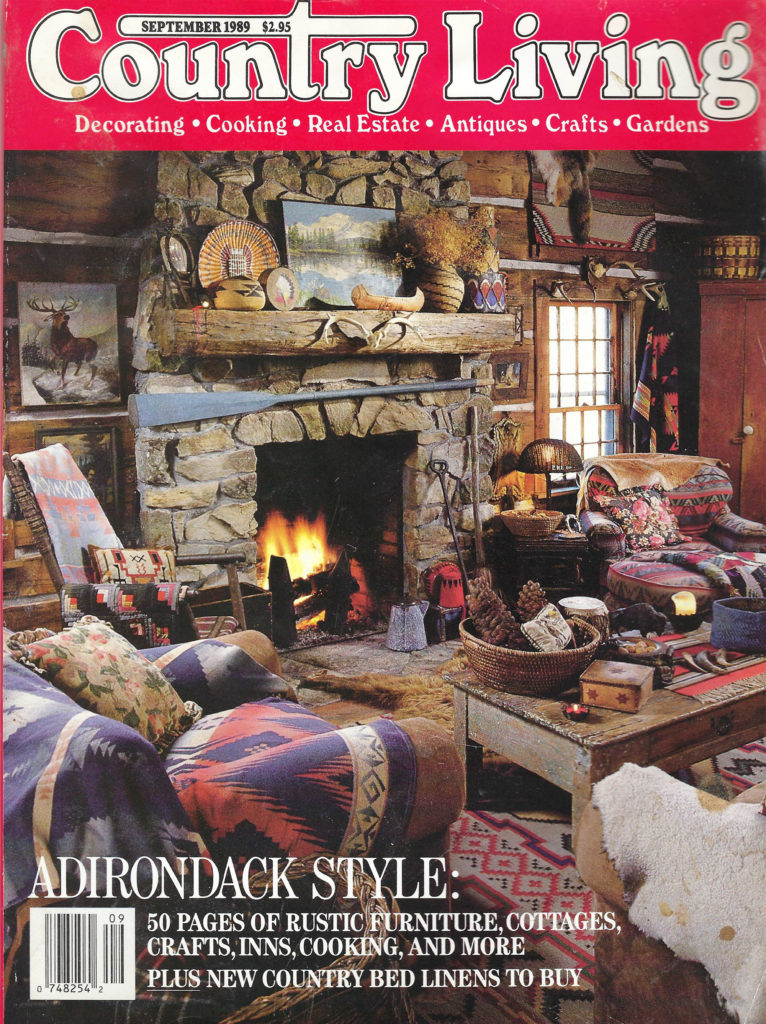 The issue is chock full of incredible photos and descriptions of the Adirondack lifestyle and has become a touchstone for the decorating style of Vintage Adirondack.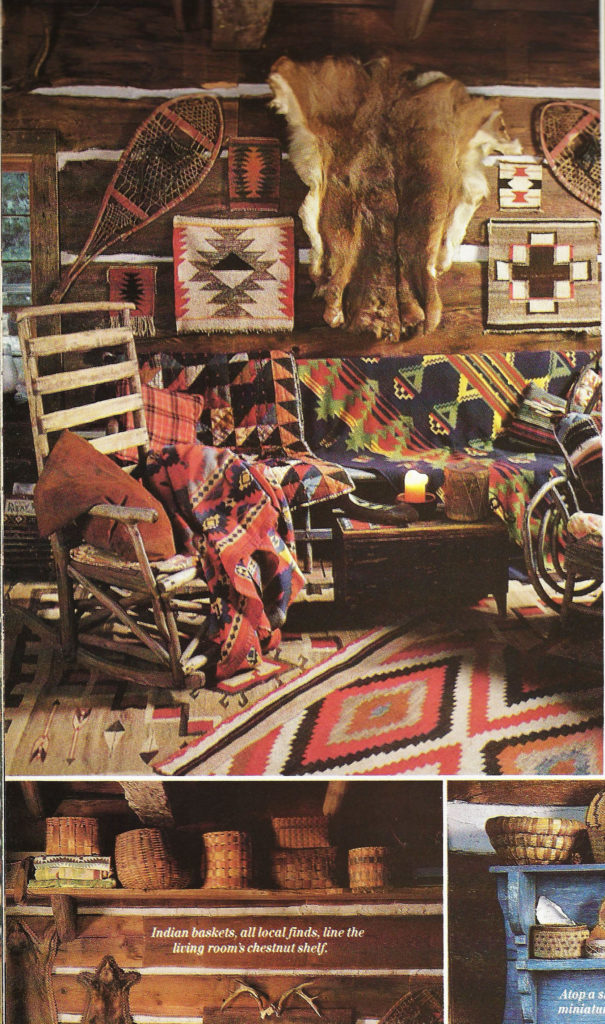 Vintage Adirondack is all about small, cozy cabins that are warm and inviting family homes, rather than the soaring timber mansions that make you feel about as significant as an ant.
It's about living close to nature, embracing the outdoors and creating a family sanctuary that provides a peaceful refuge from the hectic demands of daily life.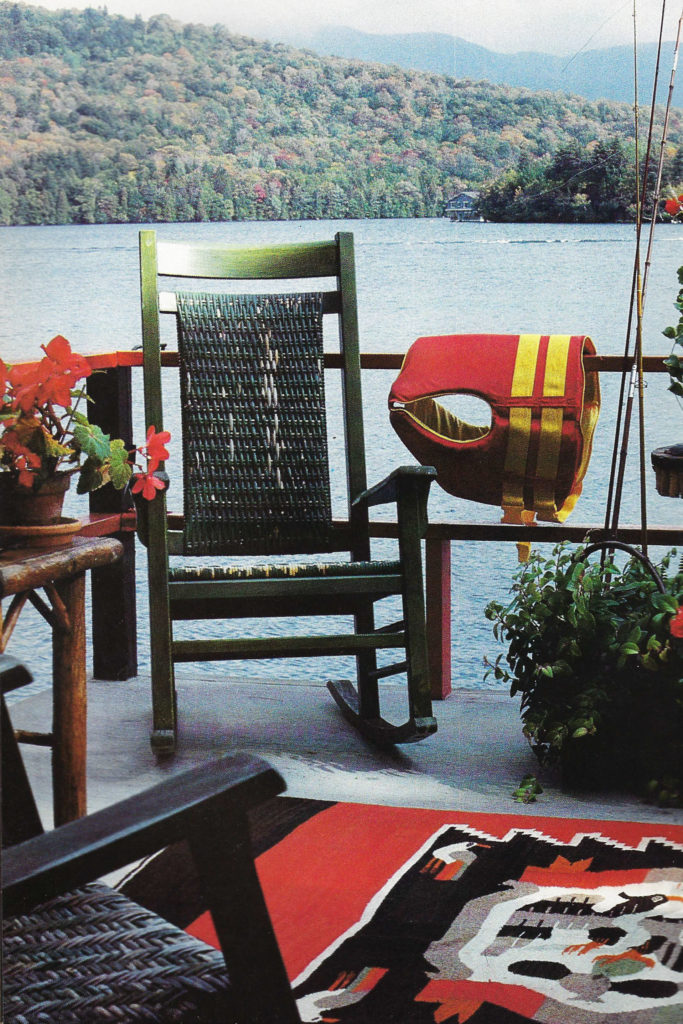 The impulse to connect with nature is universal and so very beneficial. Science shows experiences with nature are linked to better physical health, longer life, improved creativity, lower stress and outright happiness. Vintage Adirondack is all about the feeling of home as a haven, a sanctuary that connects your family to the lake, the mountains, the land, and most importantly, each other.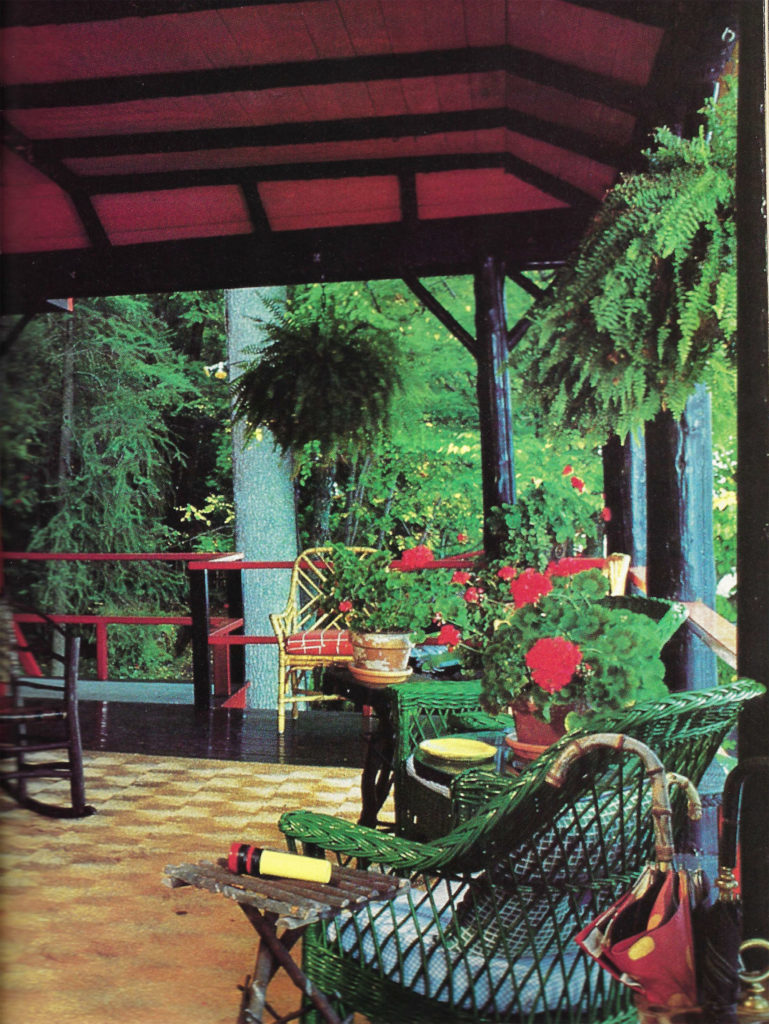 he rustic tradition, as it did a century ago with the Adirondack Great Camps, still offers people a refuge from routine, a connection to home and a feeling of peace and tranquility. Many people want to slow down and simplify their lives. They are looking for the life-affirming connection to a place that offers the delight of porch swings, walking in the woods, and enjoying the lapping of gentle waters over the clamor of cellphones, traffic jams and over-scheduled lives.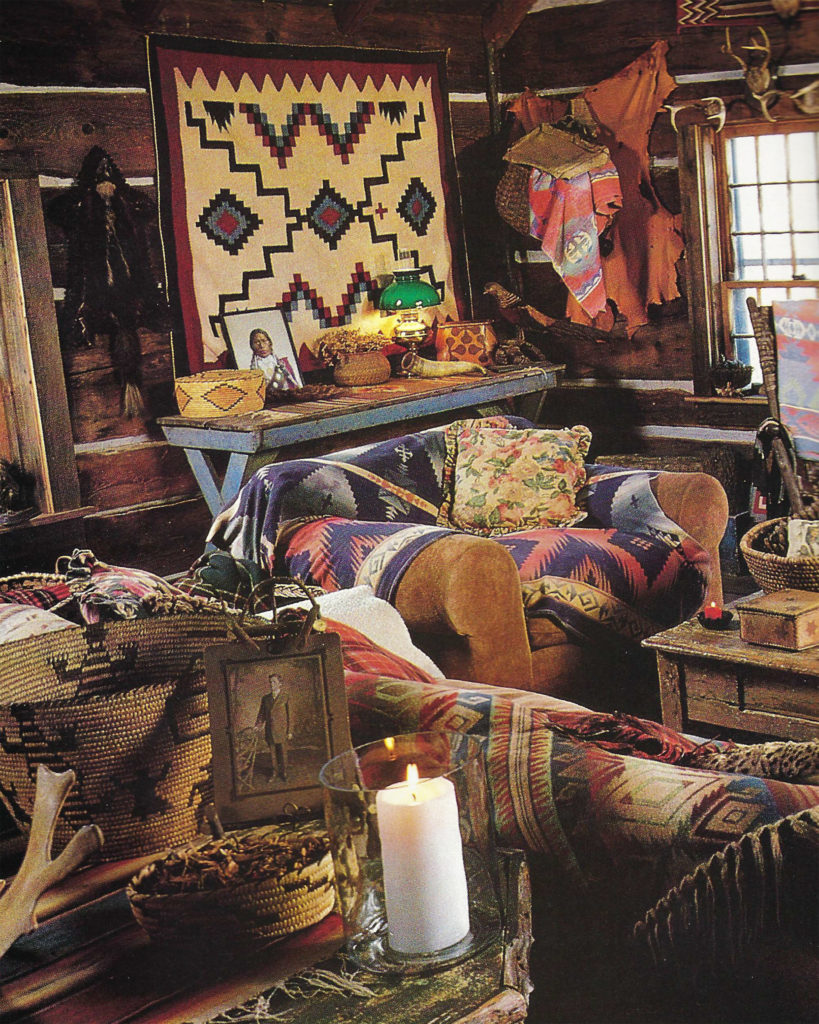 Many of us seek such a location for our families where we have an opportunity to replace computers, smartphones and video games with simpler pursuits like water sports, outdoor games, campfires and shared family meals.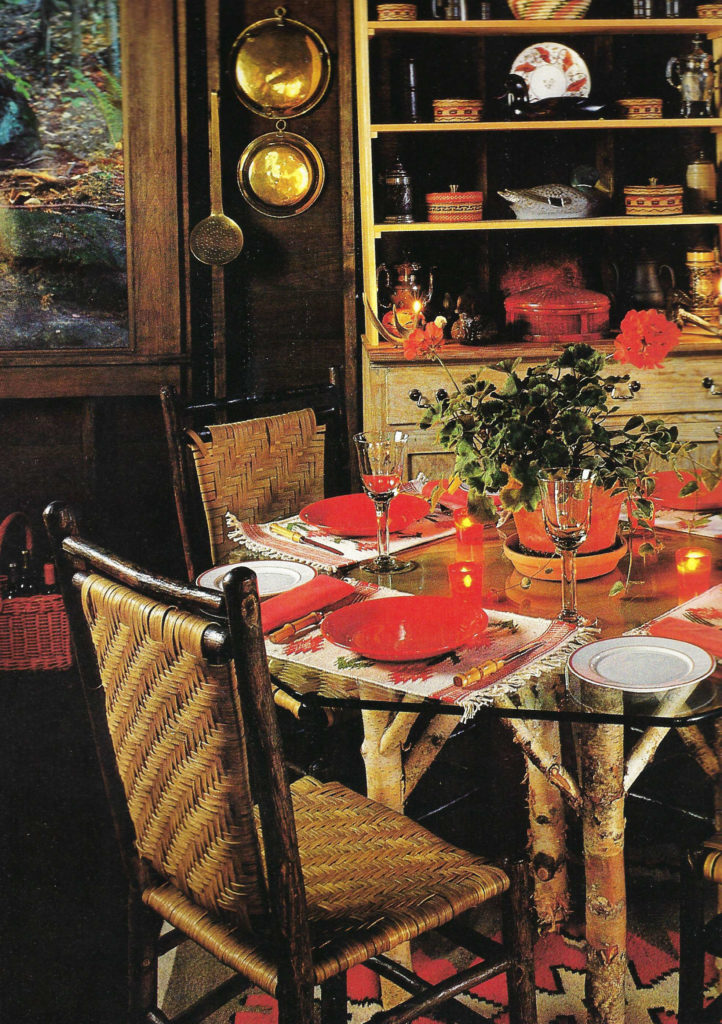 I am on a mission to help women create a haven for their families with natural materials and handcrafted furniture and decor that establishes a sense of history and shelter from the storm of our demanding lives. Spending quality time with family and friends in an environment that offers us comfort and intimacy, and enjoying the company of our closest companions, goes a long way towards improving our health and happiness and developing a more relaxed approach to our lives.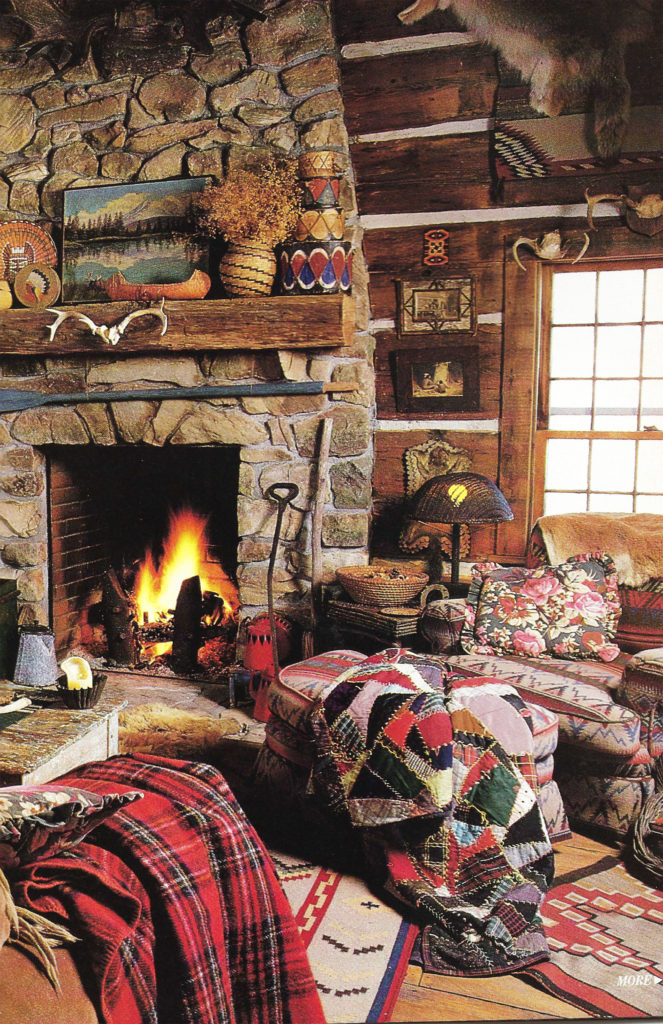 Whether you have achieved your dream of spending family time at a cabin in the woods or near the water, or you want to transform your city or suburban home into an oasis of calm in a stressful world, I want to support you in making that transformation.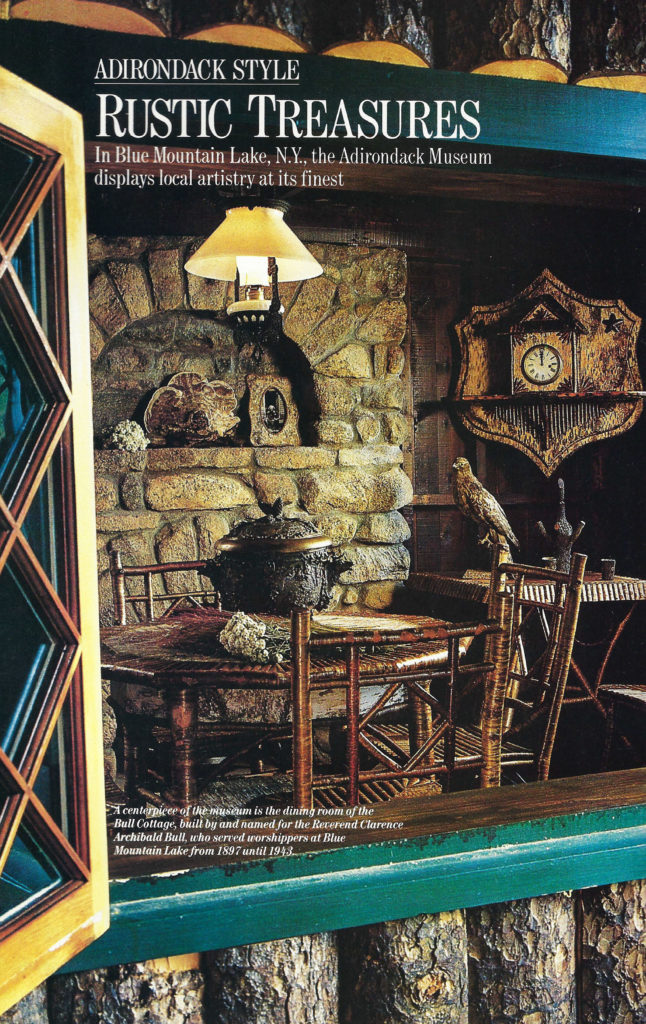 We believe that surrounding your family with authentic antique and vintage cabin decor that has a history, tells a story, and honors the past can transform your home into an environment that invites your family to fall in, be comfortable, and relax.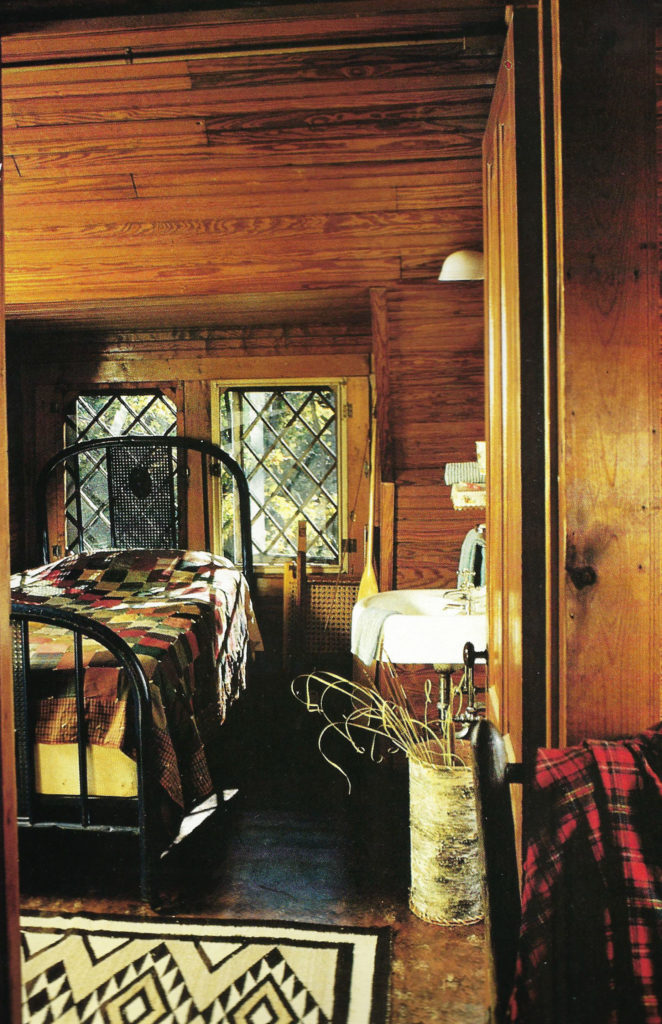 Old things that reflect the value of natural materials and the craftsmanship put into the creation years ago of household items that have stood the test of time can help us restore our energy and find balance.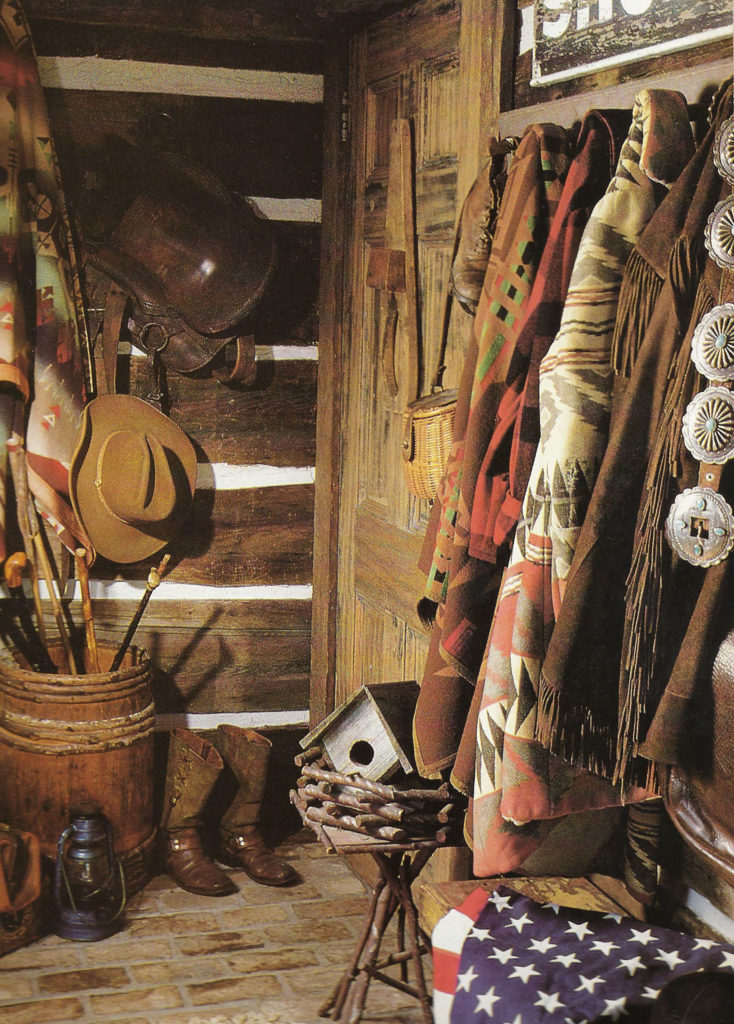 And after all, isn't that the goal we want to achieve in our getaway retreat, whether it is our home in the city or a cabin in the woods?
We wish you peace and tranquility wherever you live.
All of the images in this post are from the September 1989 issue of Country Living magazine.