It may not feel like it outside, but Spring will be here this weekend!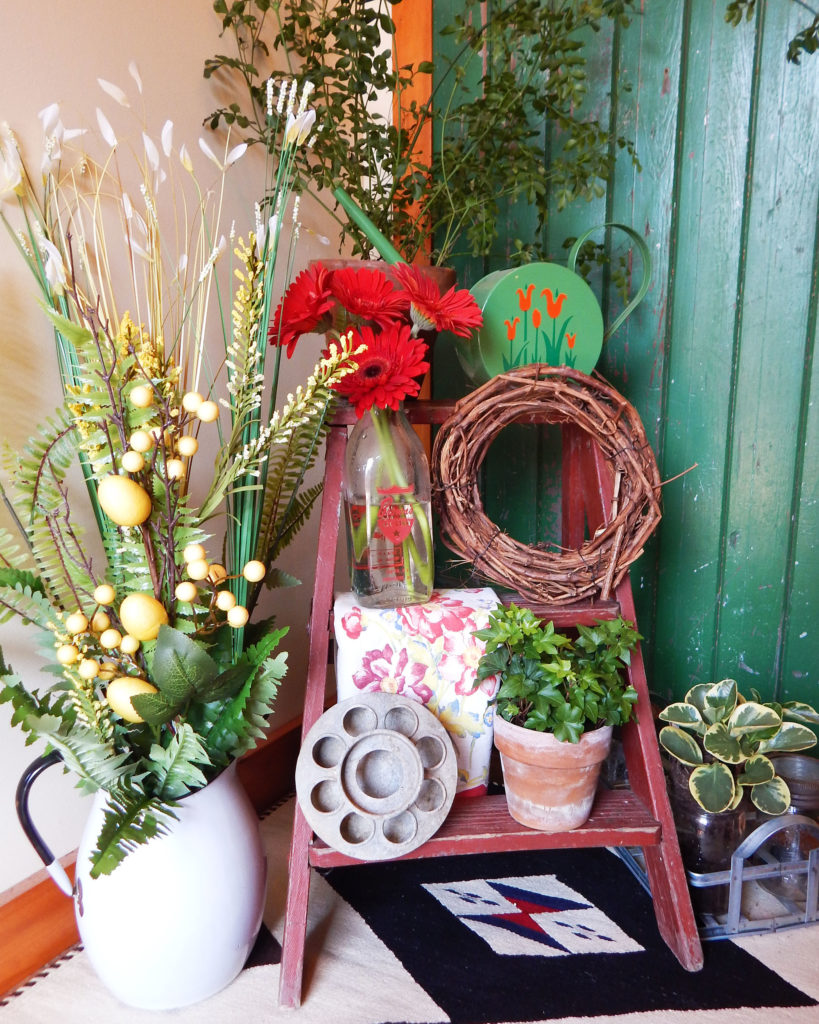 And I, for one, can't wait.
It's not that it was a terrible winter, but by the time we get to mid-March, I get a little anxious for some green, growing things and freshening up the cottage.
Since it's not quite time to be outdoors yet, I turned my attention to the entryway to spring forward. It feels so good to bring the outdoors in with new little plants and a few fresh flowers. And it's an easy fix to give you a spring boost.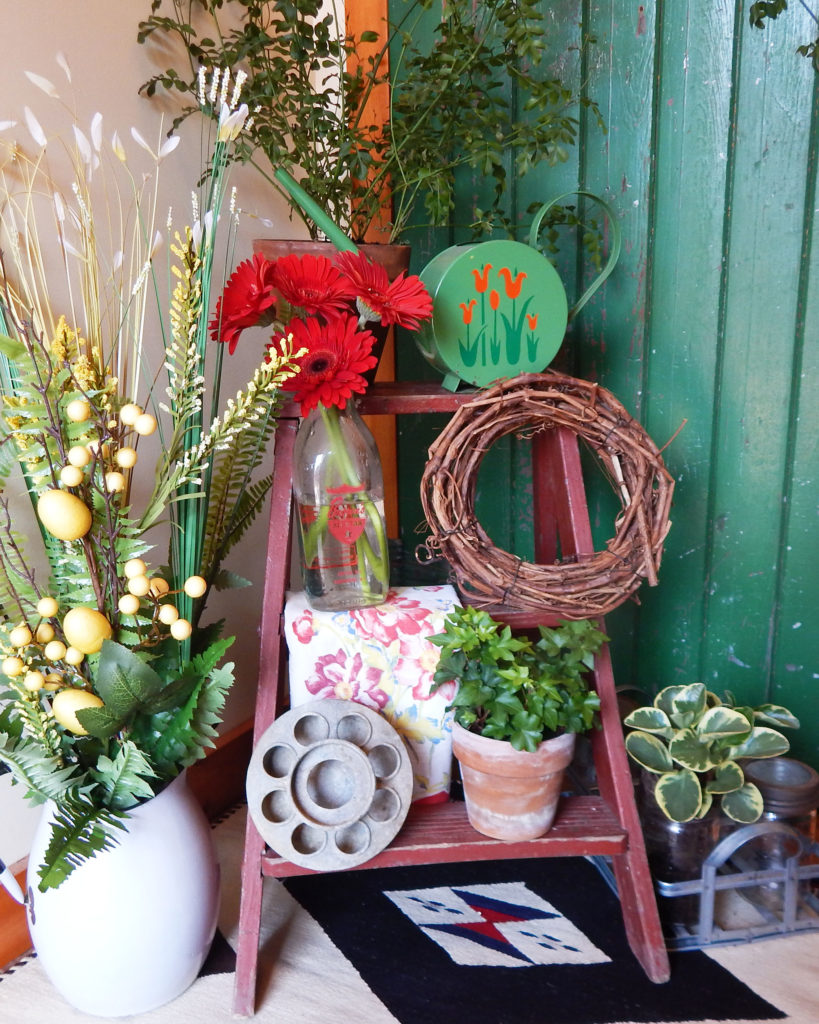 Of course we're all about the vintage around here, so I immediately thought of this adorable vintage red step ladder that I bought recently as the centerpiece. A worn-out vintage ladder is filled with character and charm and can provide you with a platform for a wonderful spring vignette. Quirky small step ladders work great as nightstands and end tables, but they also make delightful plant stands, especially mixed with other vintage elements.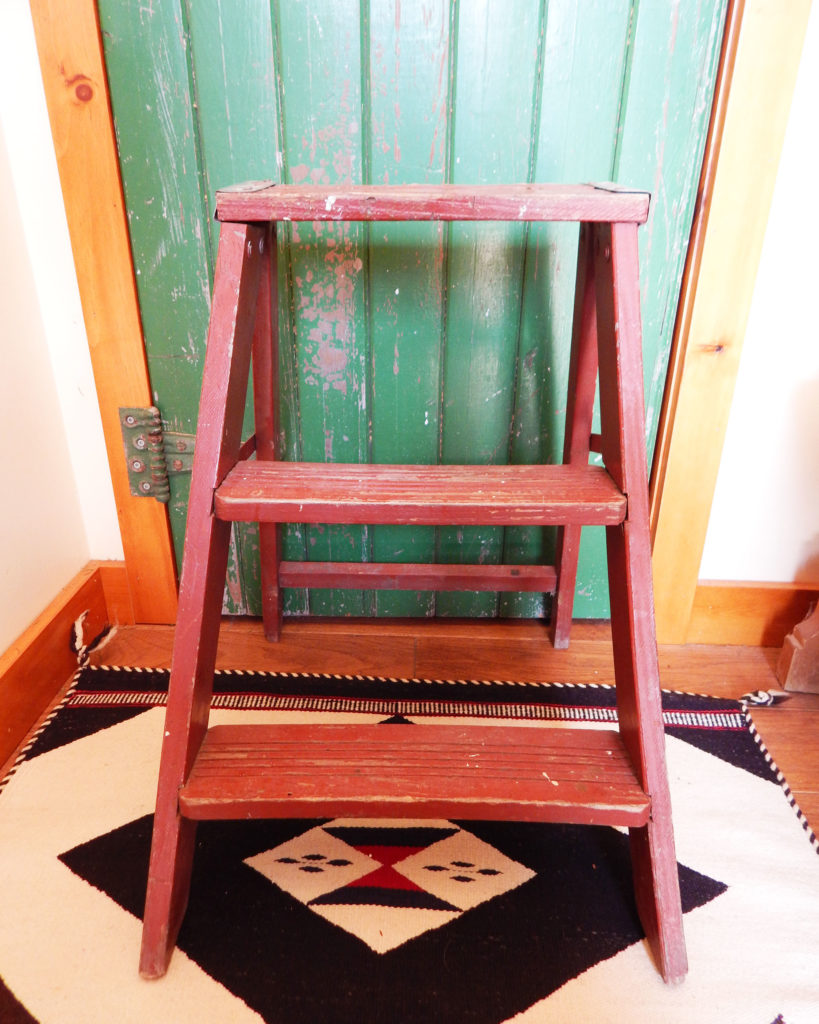 And how about this adorable vintage watering can? Enamel covered tin, it's unique round shape and red tulips are as charming as can be.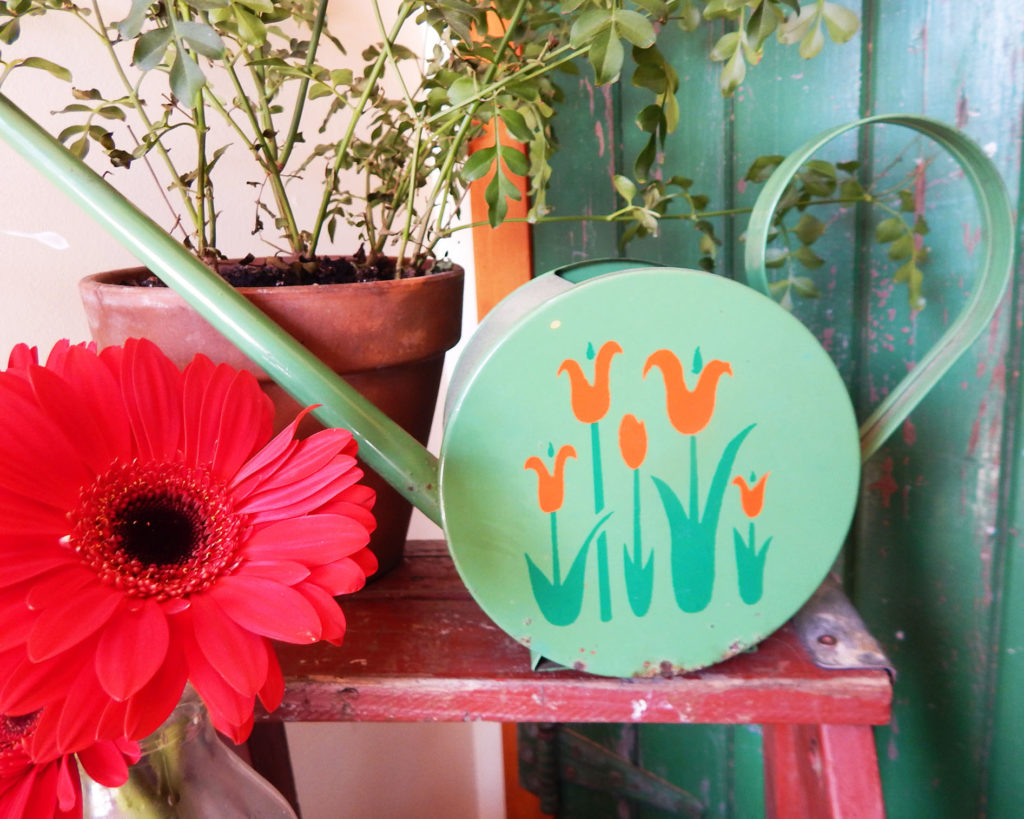 Something as simple as an old milk bottle with printed red advertising makes a wonderful vase for these gorgeous Gerbera daisies.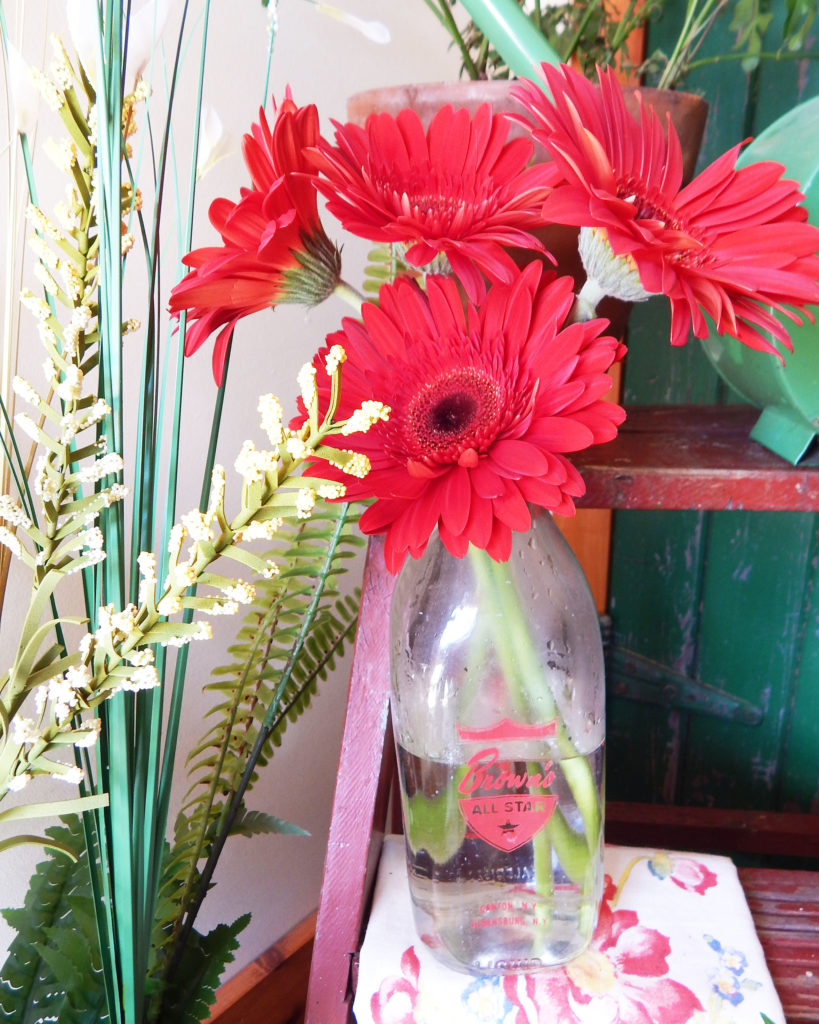 And a big enamelware pitcher is always a great addition.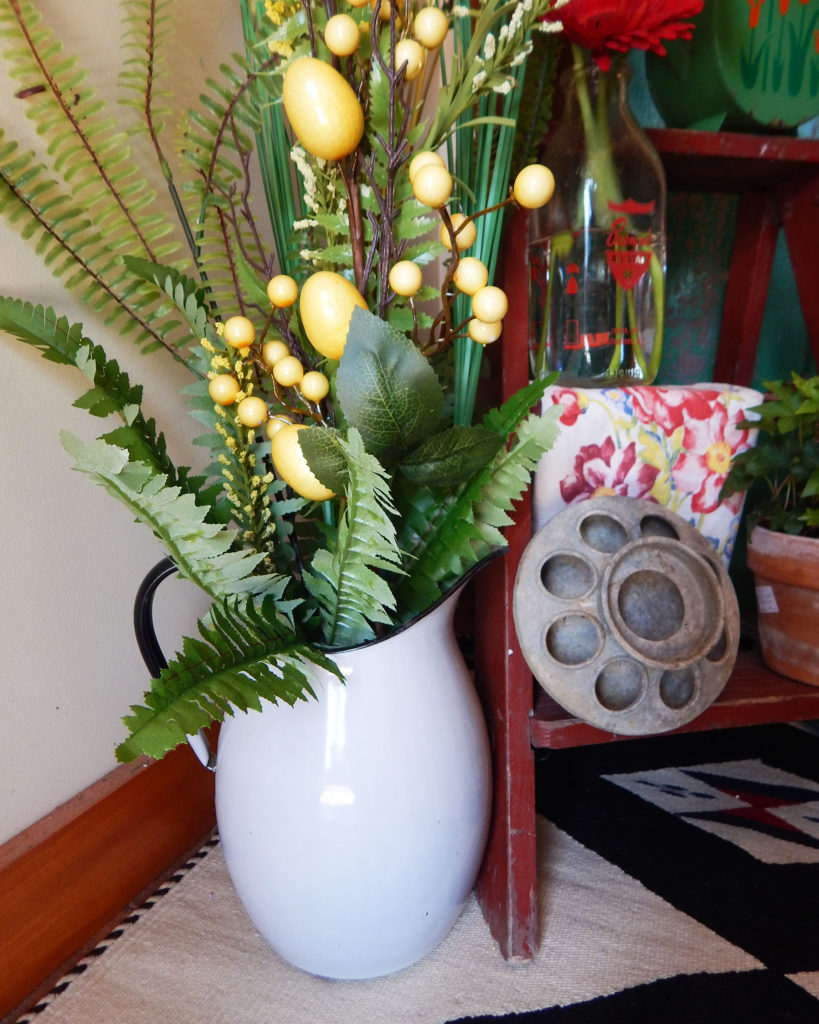 How about this for a conversation starter? Do you know what it is? I'll give you a hint: it was used on a farm. Give up? It's a chicken feeder. I'm pretty much in love with it!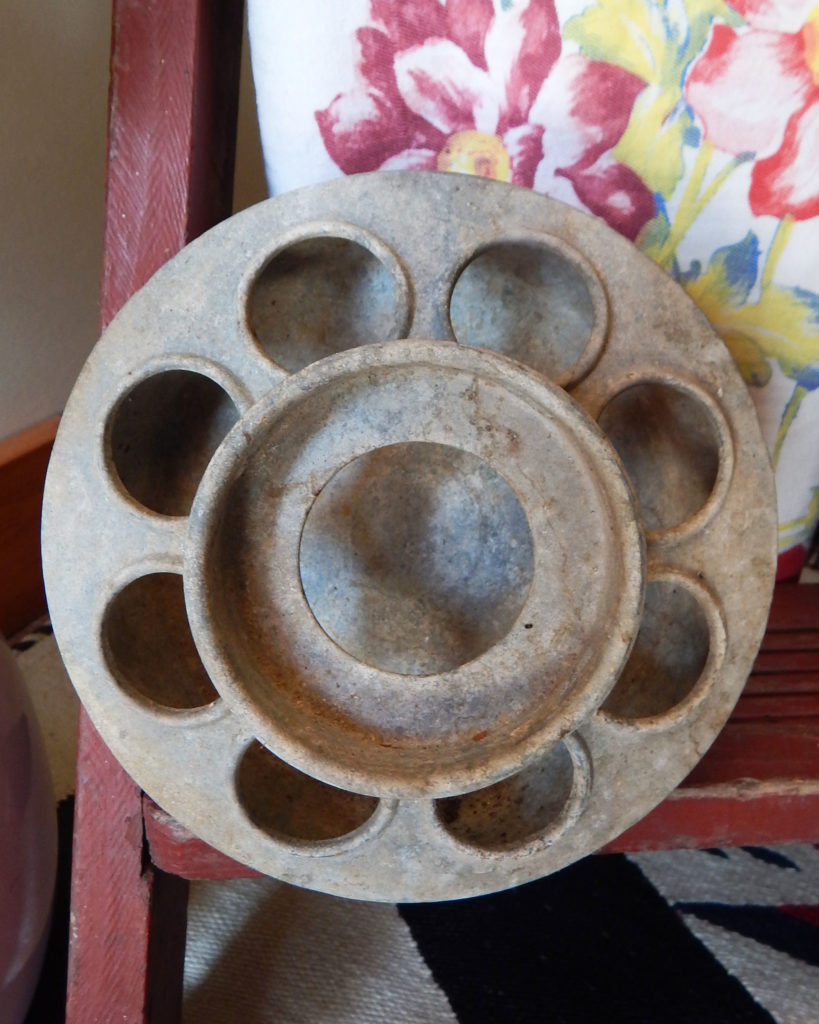 An old canning tray works great as a container for small plants using either canning jars or terra cotta pots.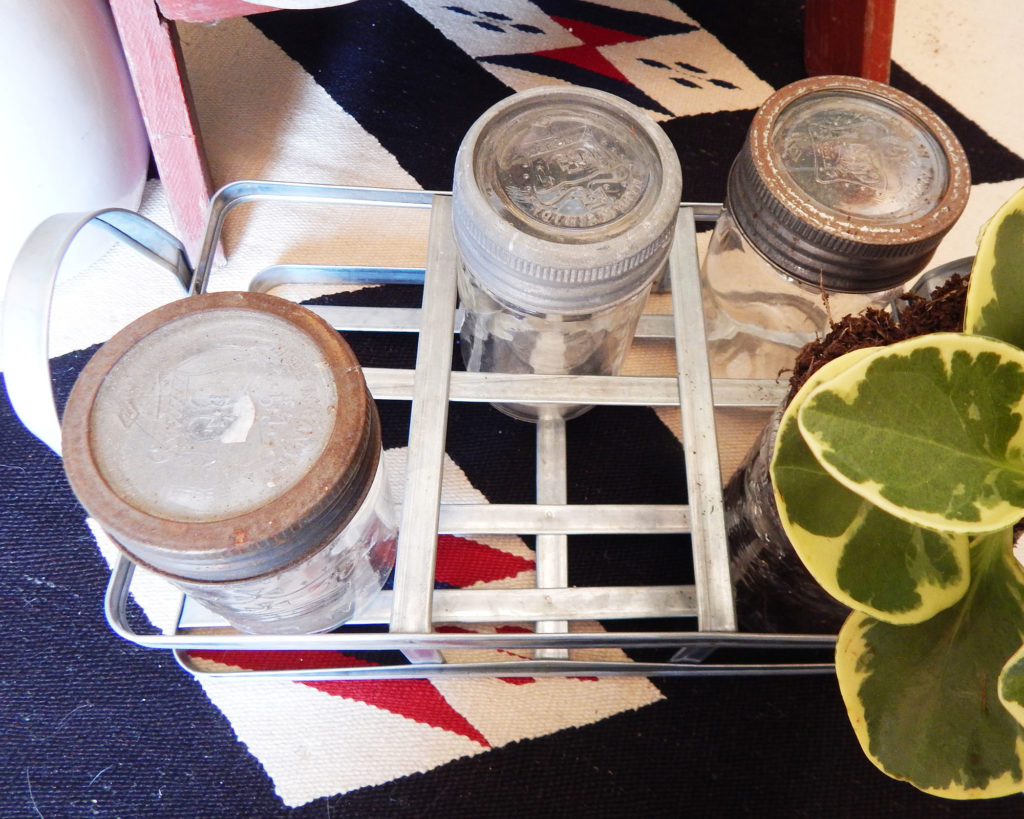 And finally, the whole entry is brightened up by this gorgeous vintage Navajo rug we just bought.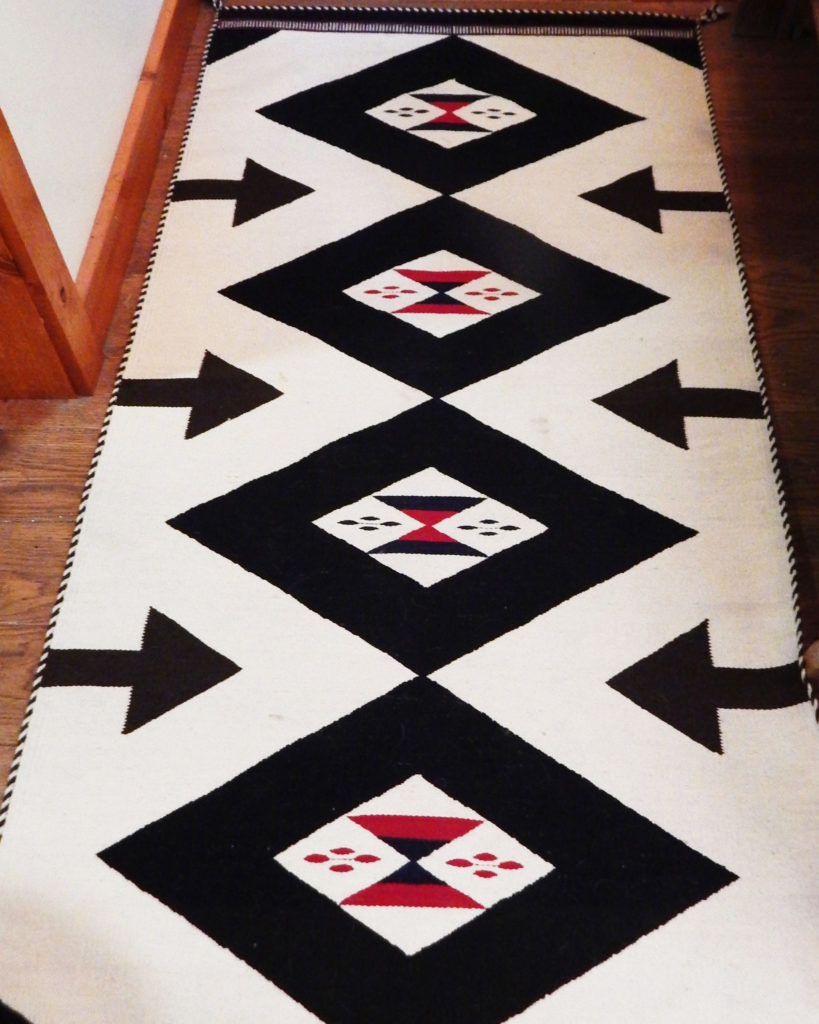 I'm working on getting all of these items listed in our Etsy shop now. If you don't see what you're looking for, it will be available this weekend.
Happy Spring!