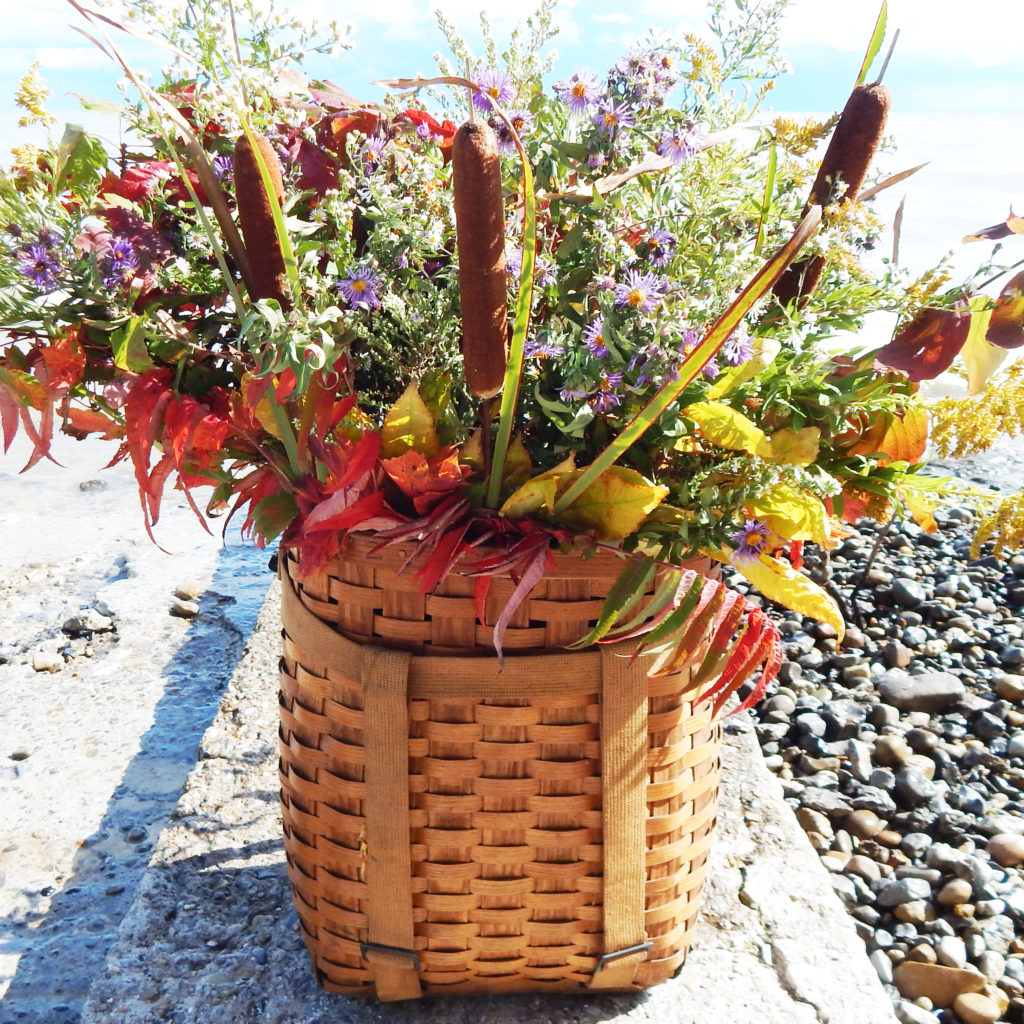 The Adirondack Pack Basket
When someone mentions the Adirondacks …
.A lot of people picture an Adirondack chair, which didn't actually originate in the Adirondacks, or Adirondack pack baskets, which did. Woven pack baskets have existed for centuries. In fact, pack baskets made by Native Americans, which they used for carrying hunting and fishing supplies, have been dated to 900 BC.

The Adirondack pack basket was the ideal conveyance for early French settlers in the Adirondacks, many of whom were trappers. They adapted and modified woven pack baskets to be light, strong and roomy, enabling them to carry heavy traps, tools and camping equipment on long expeditions through the Adirondack wilderness by canoe or on foot.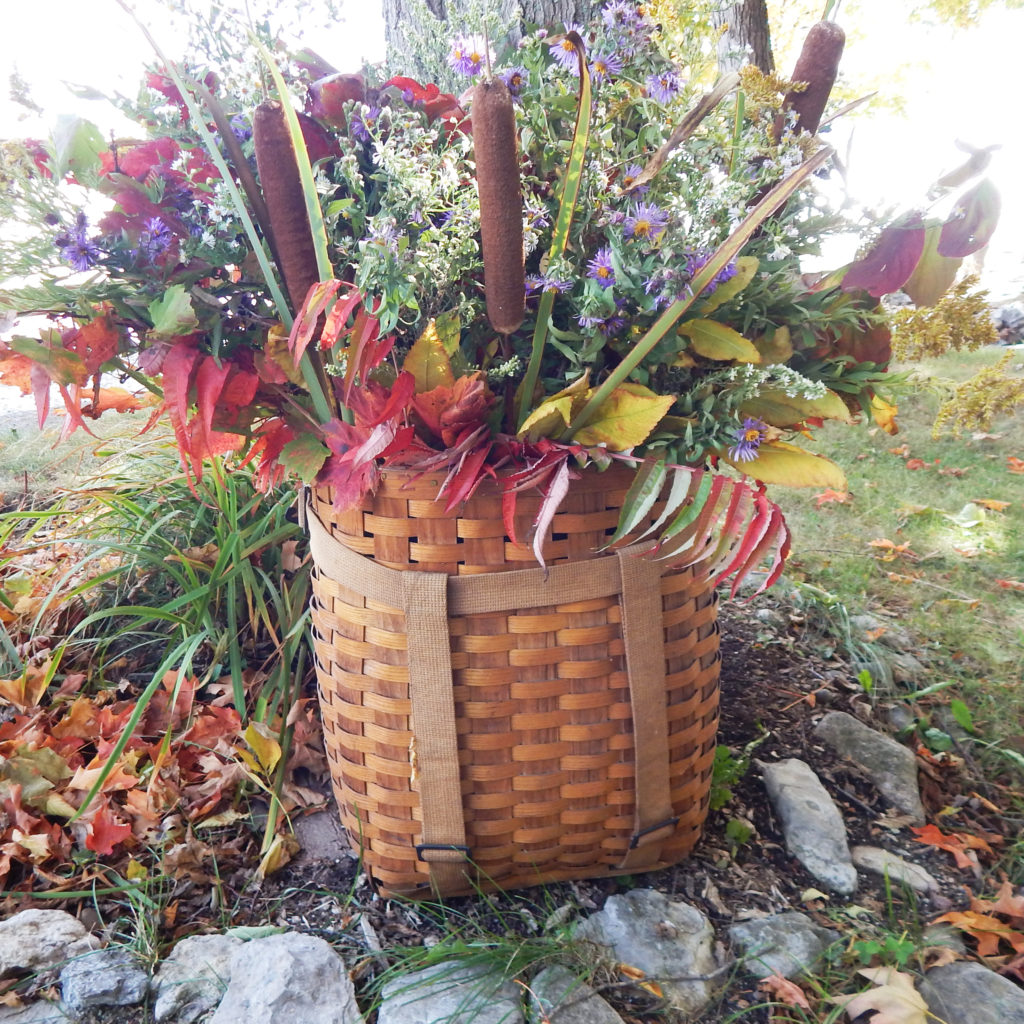 Pack baskets are traditionally woven of black ash splints, with wood slats on the bottom so the basket stands upright, and a wood platform base inside for strength. A mixture of boiled linseed oil and stain protects the basket and adds resistance to moisture.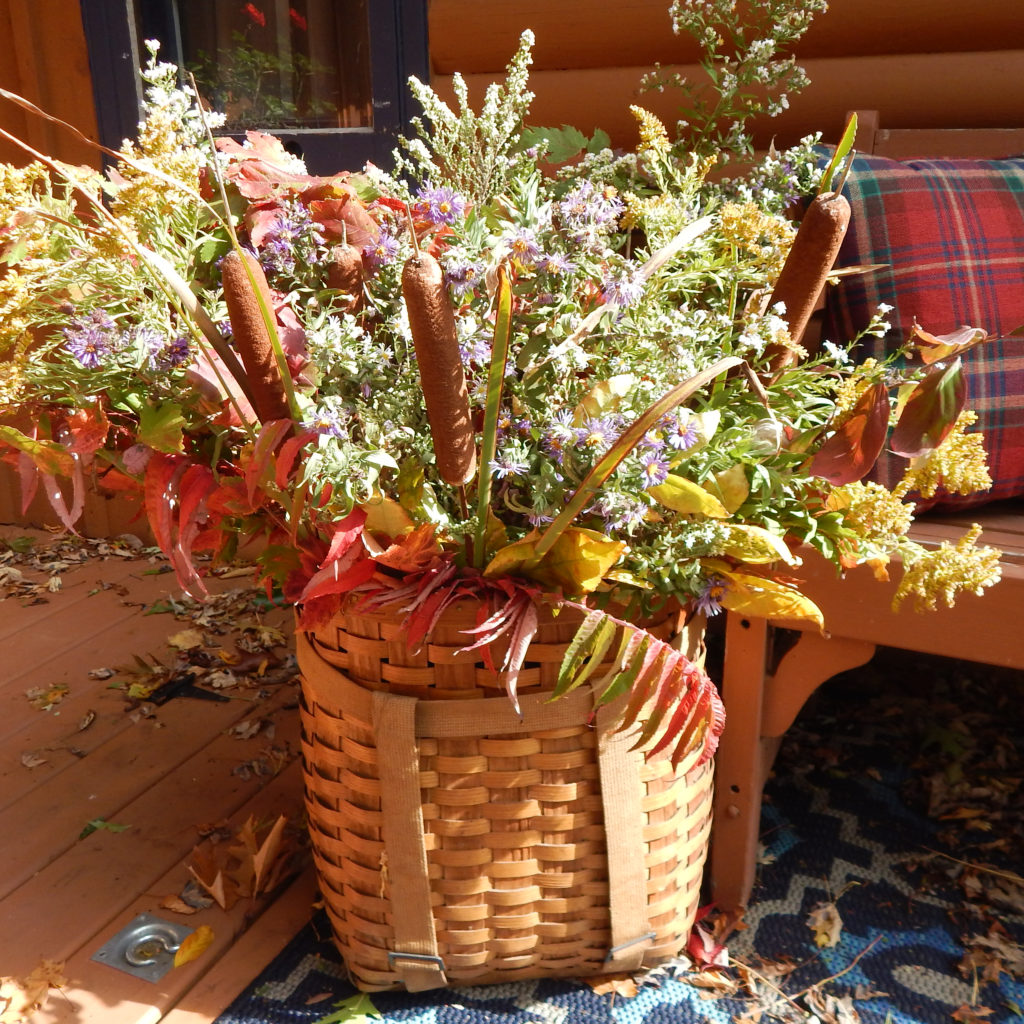 Historically, pack baskets were woven by individuals who needed them, not by professional basket makers. As a result, pack baskets were created in a variety of shapes and sizes, as is evident when viewing collections of vintage and antique pack baskets for sale.
Old Adirondack pack baskets are another "must buy" for Vintage Adirondack, and we currently have a lovely one for sale. The "Holy Grail" of Adirondack style rustic decor!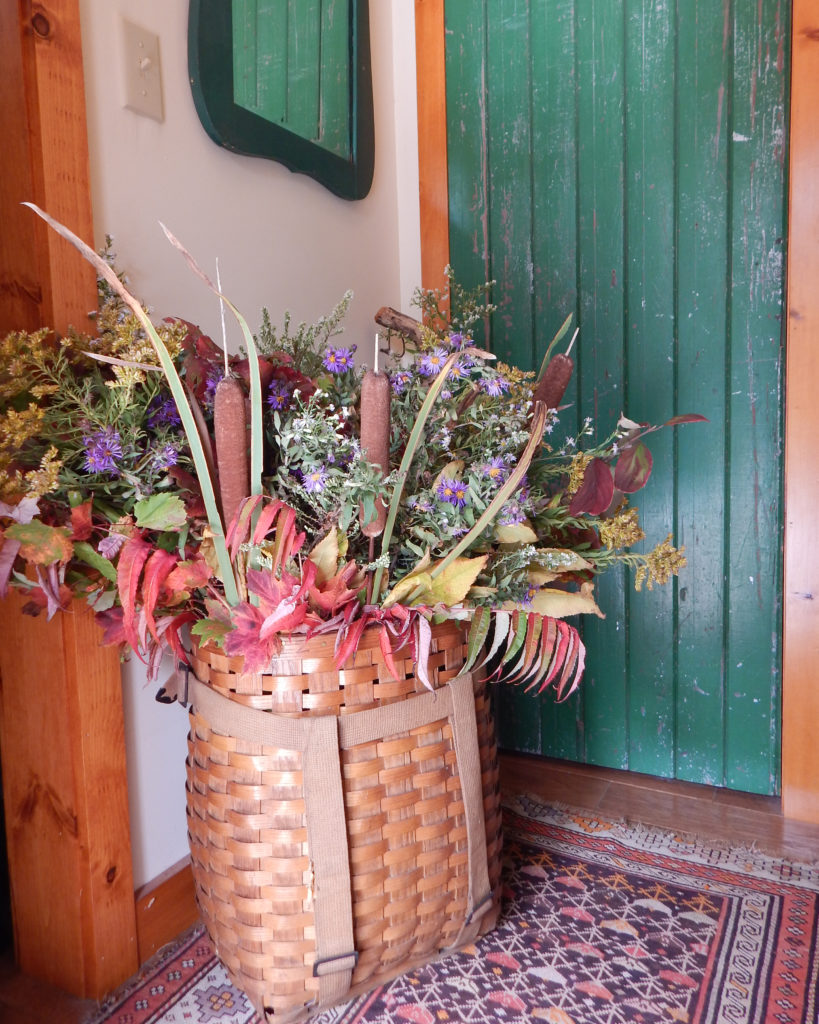 This gorgeous Adirondack pack basket was probably made in the 1940s. We went foraging for fall leaves and wild flowers, and placed it in a few locations around our home. Outside by the fire pit, on the porch where we can admire it while reading, in the entryway, and next to the fireplace.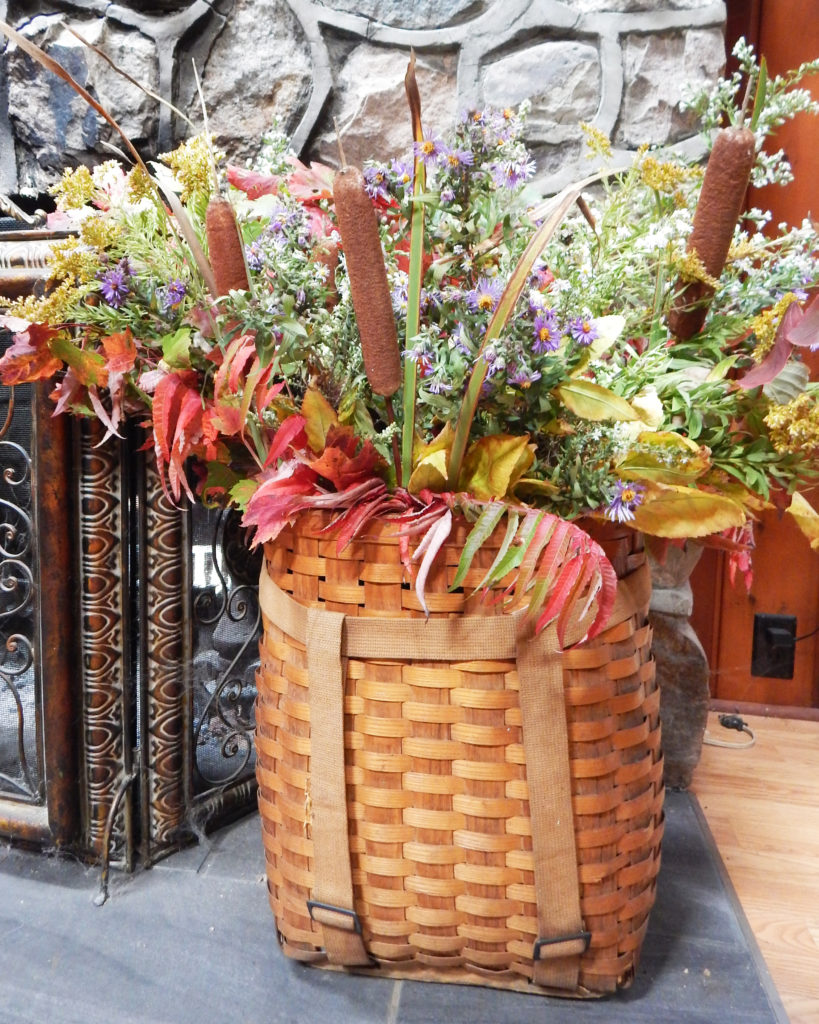 Wherever you put it, it will provide an opportunity to bring the outside in to warm and cozy-up your home. It is available now in our Etsy shop.
(With thanks to "A History of Packbaskets" by Mick Jarvis, packbasket artisan.)