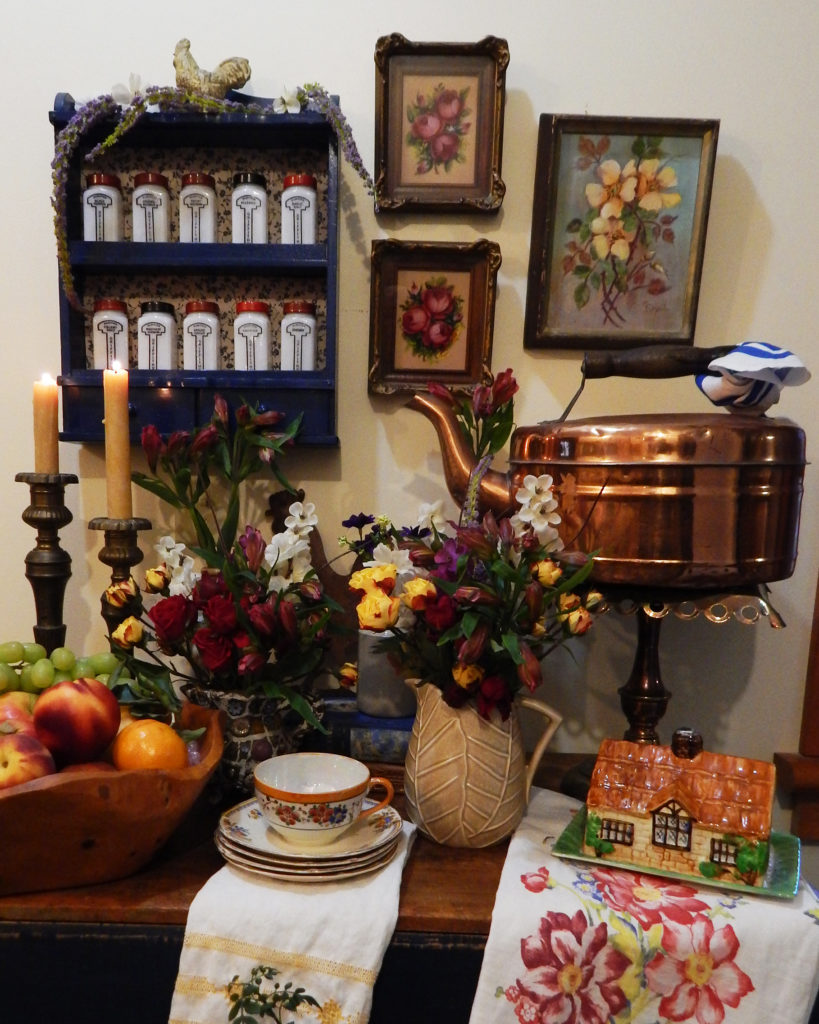 The Premier of Ontario announced a new emergency order to stay in our homes yesterday.
Guidance includes only going to the grocery store once per week, and no other travel other than going to work, Dr. appointments and picking-up prescriptions.
As everywhere else it seems, Covid threatens to overwhelm Ontario hospitals and is devastating nursing homes.

So we wait. For vaccines to be available and the pandemic to be brought under control.

Our brick-and-mortar shop at Beach Town Antiques is closed of course, and we are seeing much more traffic online in our Etsy shop. I think it's because since we are staying at home, we feel compelled to be more thoughtful about our surroundings and motivated to beautify our homes. Have you felt it? I know I have.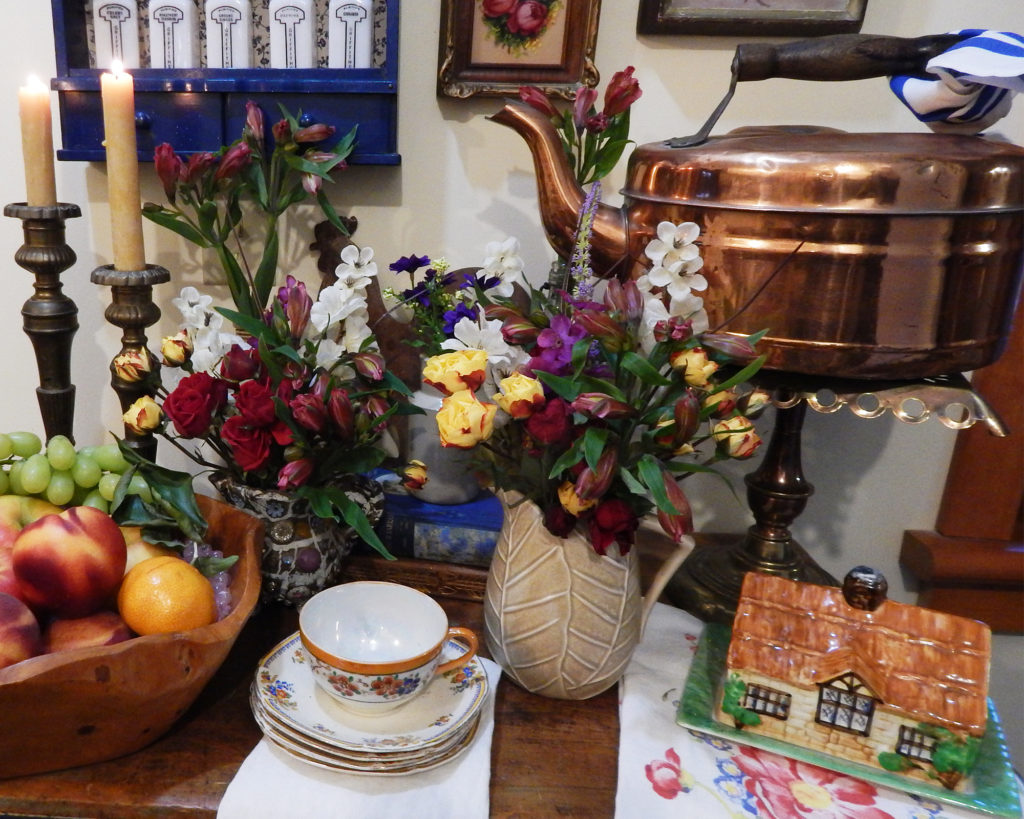 So what do we do with ourselves if we can't leave the house? How about remaking our homes with comforting and cozy things we love?
That's what cottagecore is all about.
Cottagecore is a new cozy lifestyle movement. Are you familiar with it? It started on Instagram, and has spread among young people who are in love with images of a romantic interpretation of rural life in a simpler time, in harmony with nature.
Cottagecore is all about bringing the outdoors in, living with flowers, plants and repurposed old things that make you smile. It's also about simpler pursuits at home like baking, sewing and gardening. Activities that allow you to unplug.
Cottagecore is a lifestyle trend, not just a decorating style. It invites you to slow down, take a walk, read a book or bake a pie.
It emphasizes the idea that the most enjoyable things to do at home don't always require an internet connection or a trendy gadget.
To me it feels a perfect compliment to our cabin lifestyle. Living closer to nature and finding a peaceful life in the countryside.
The cozy life must have been on my mind lately, because I find I have purchased new inventory for Vintage Adirondack that fits perfectly into the cottagecore style.
Items like this beautiful burl wood bowl.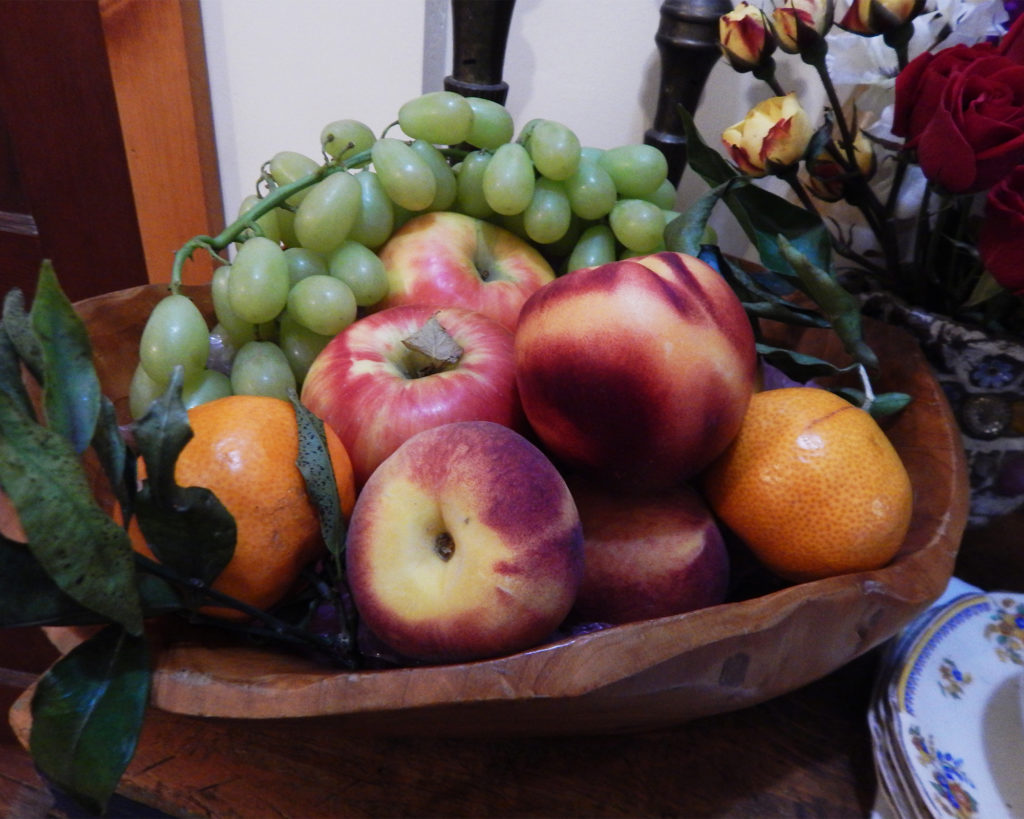 This fabulous vintage spice rack with Griffiths milk glass spice bottles.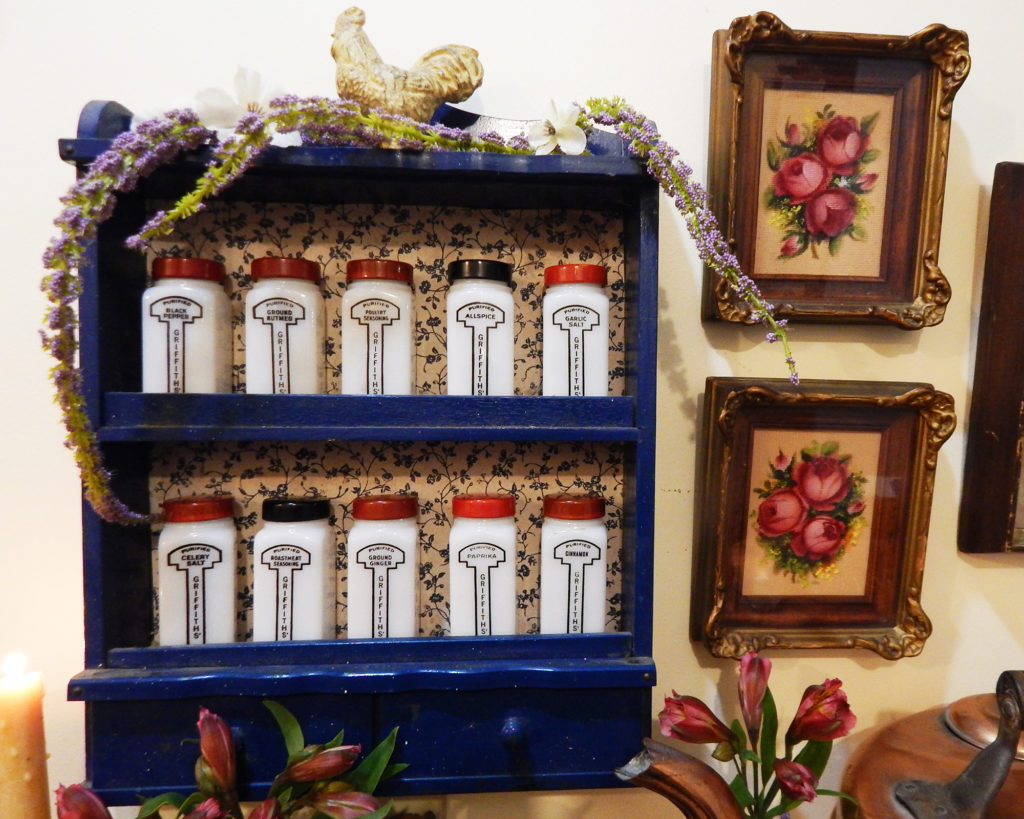 This incredible Savoy antique copper kettle and kettle stand.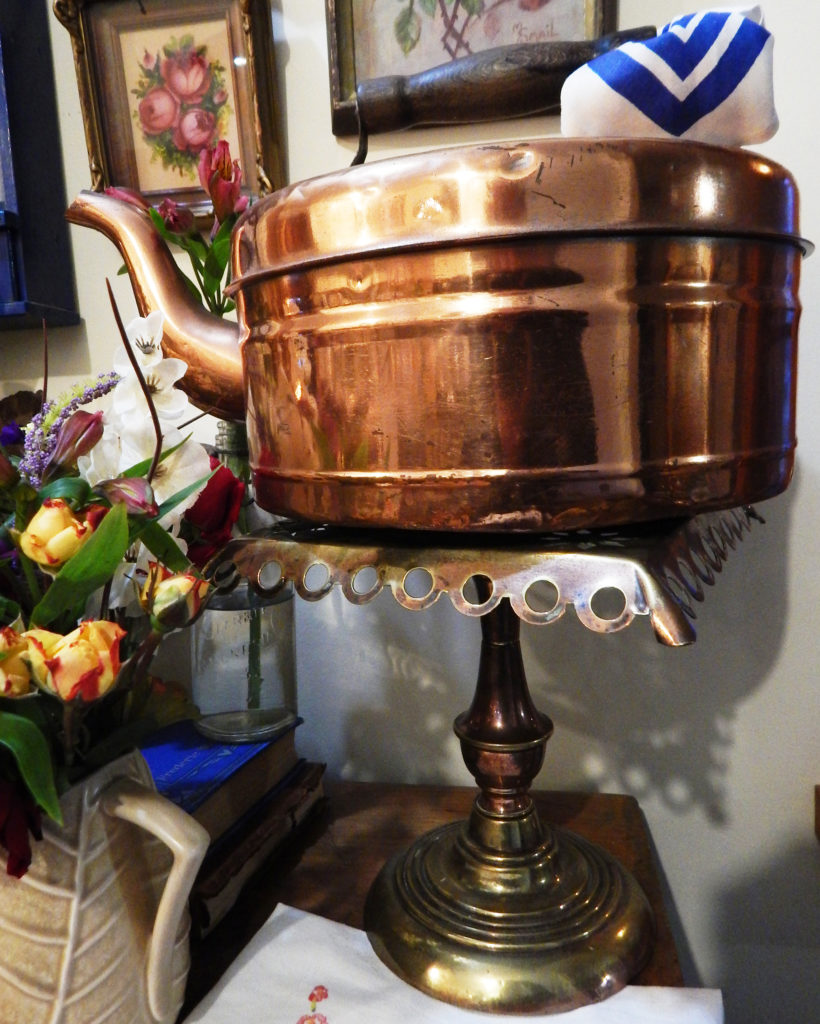 And this wonderful huge vintage cheese box in lovely two-tone blue paint.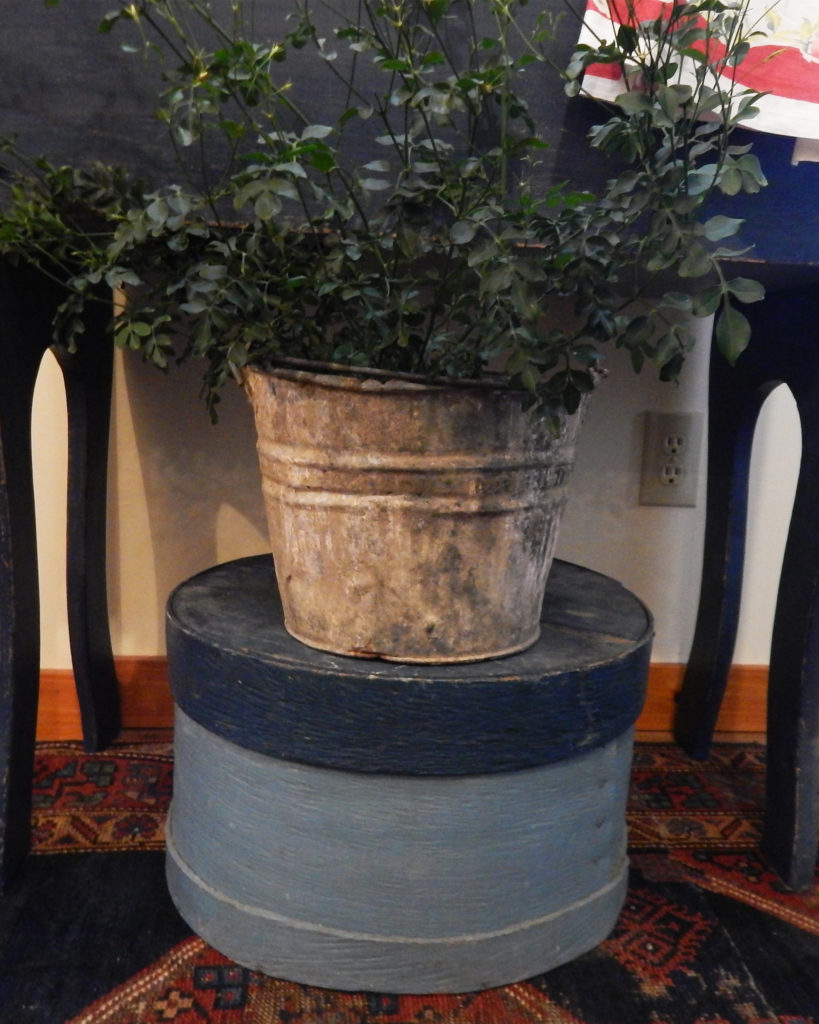 All are listed now in our Etsy shop. Stay safe all.