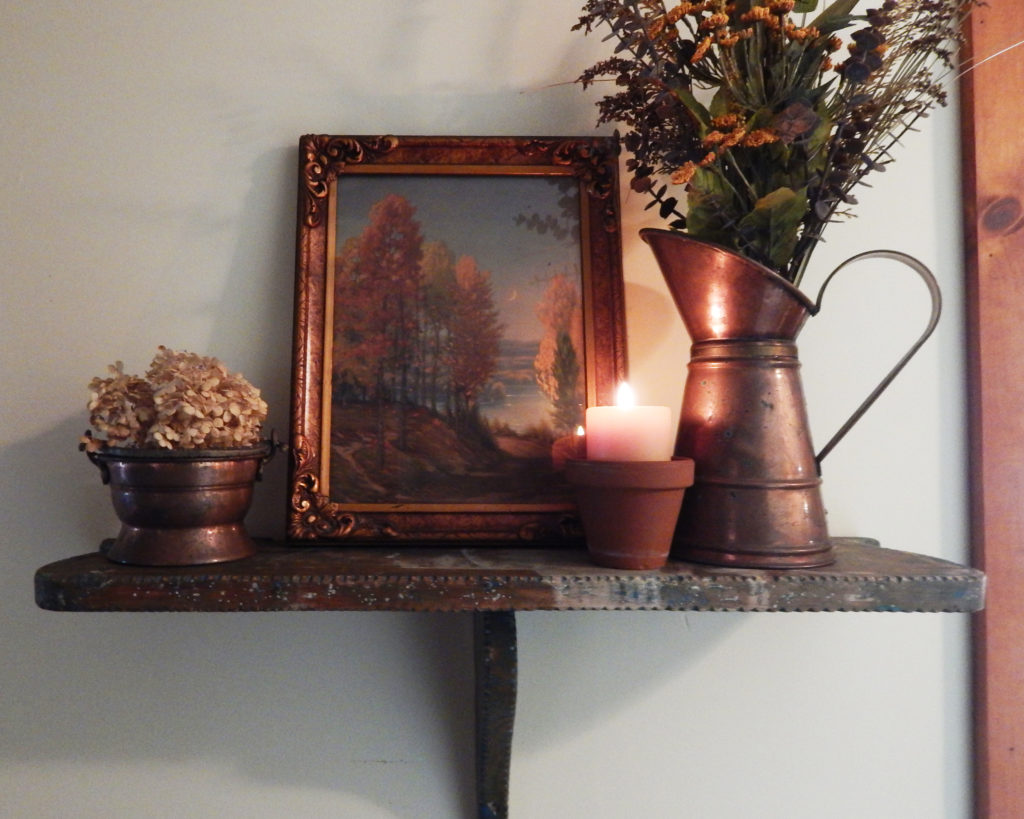 The heart of your home.
No matter where you live, we'll bet that when you invite family and friends over for something to eat, they always end up in the kitchen.
Whether they want to chat while you're cooking, help themselves to the fridge or sample what's to come, no matter how small your kitchen is, they'll be crowding in.

It's easy to think that all the tools and appliances required in the kitchen make it impossible to decorate. But actually, you can find small spaces within your kitchen where you can add decorative touches that will warm up the space, reflect your personality, and make your guests feel more at home.

The photo above is of a primitive chip-carved shelf that we hung in the kitchen between a window and the door to the half bath. It's a small space, but with a couple of copper pieces, a vintage print and a candle, it becomes a lovely focal point.

Here's another idea. We have a deep corner in our kitchen where two walls meet. It could be a wasteland, but with a few decorative touches like an antique painted basket and some fall pumpkins, it fills in nicely.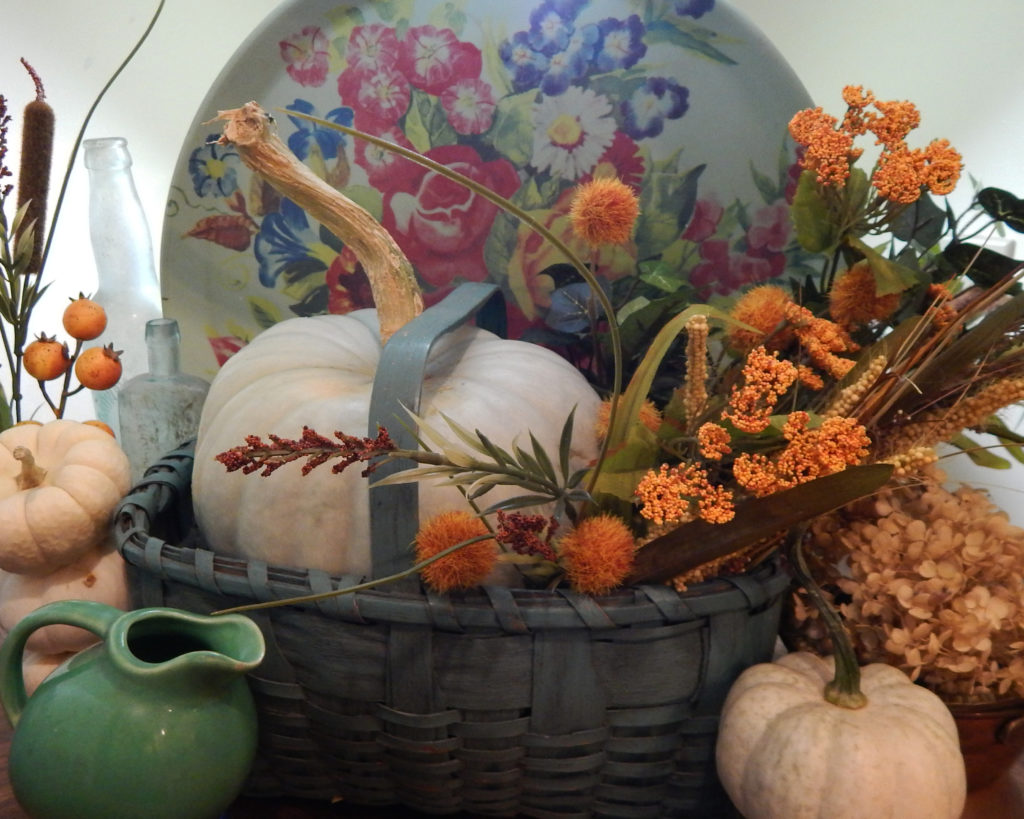 Since we're antique people, we love old kitchen scales and think they make the perfect counter decor. We paired this one with a vintage egg sign and wedged it in between the sink and the stove. Just enough space for a bit of color.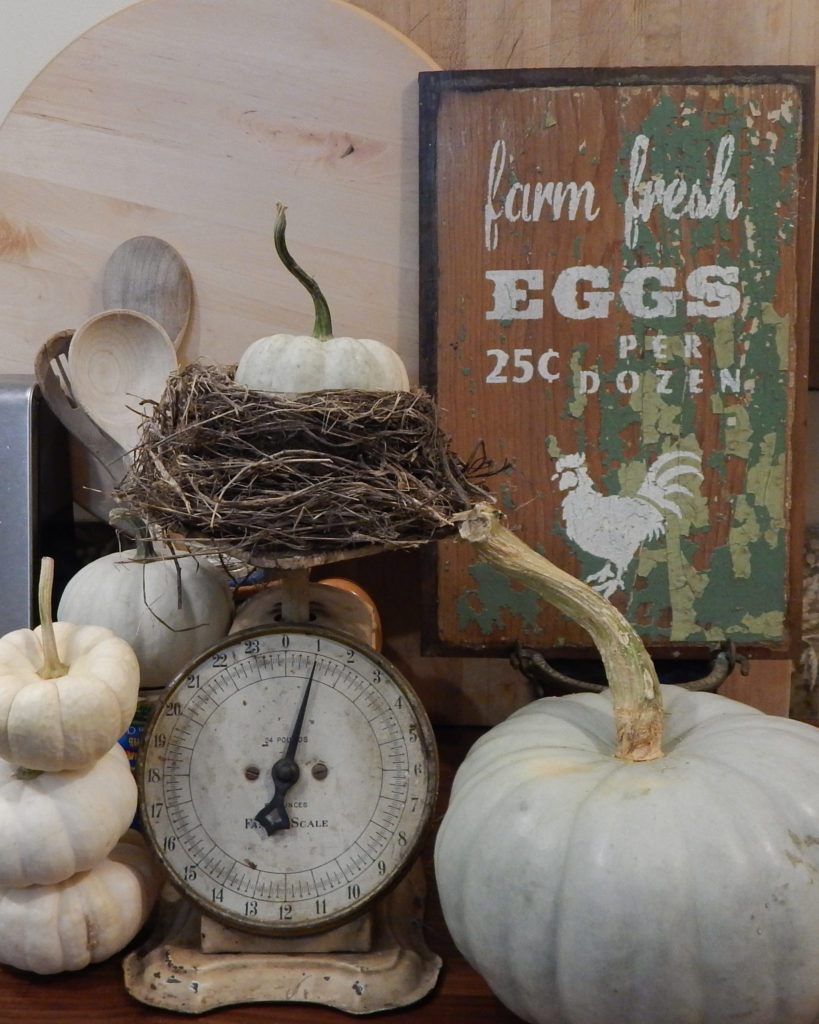 We all need a cutting board, and layering a few, especially a quirky one like this vintage piggy, add personality to our kitchens.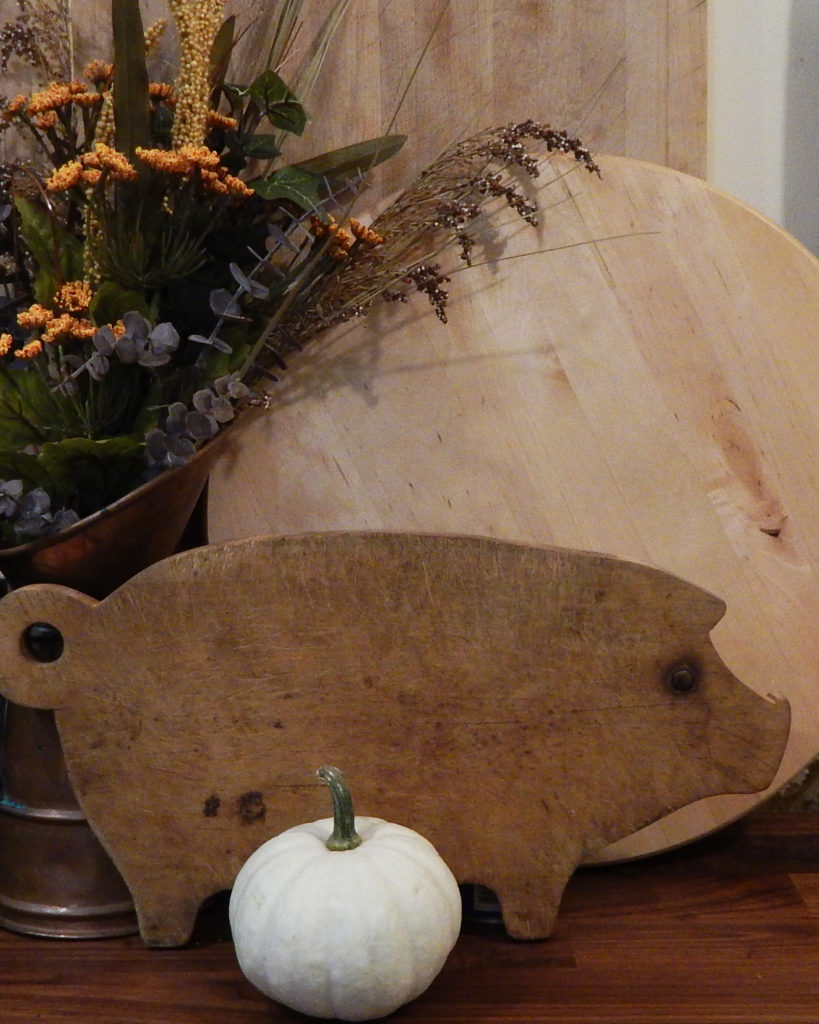 We have a narrow kitchen island because our space is small, but it still provides an opportunity for little decorative touches. Set your hors d'oeuvres next to a display like this with a plant and some candles, and you'll never be able to get your guests out of the kitchen!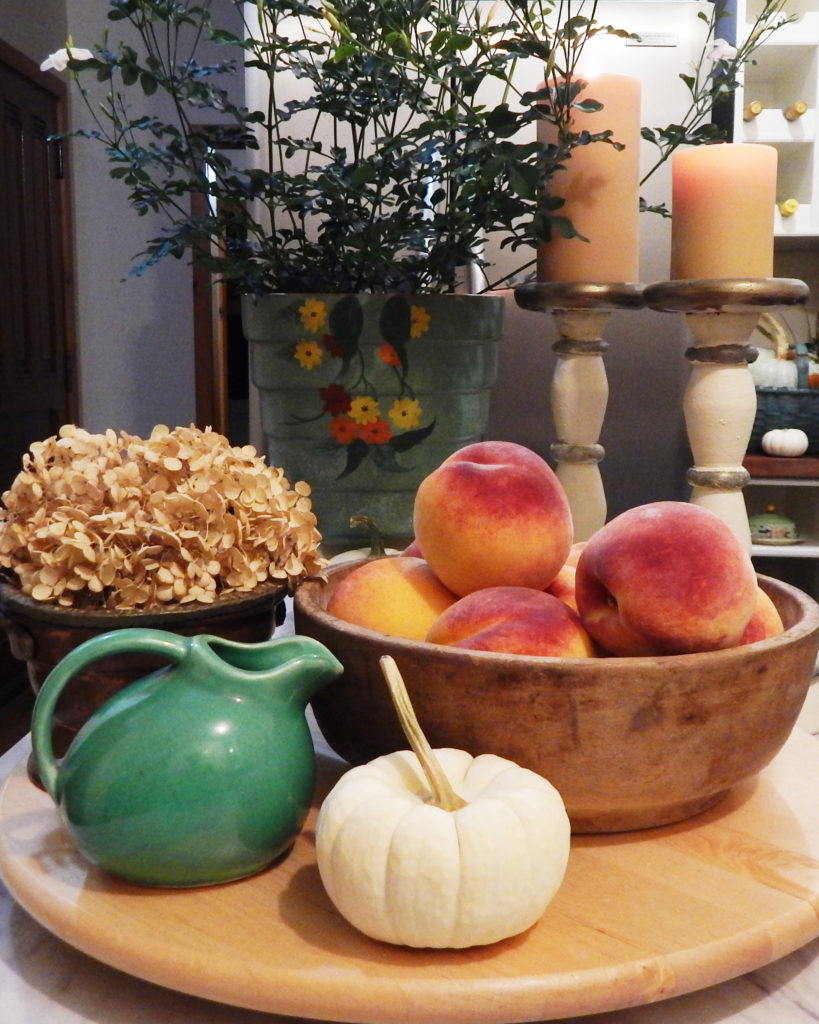 And one more idea. If you have a black and white kitchen, or if you are already thinking about Halloween, an antique kitchen scale, an ornate stove pipe grate and a few pumpkins make a beautiful display.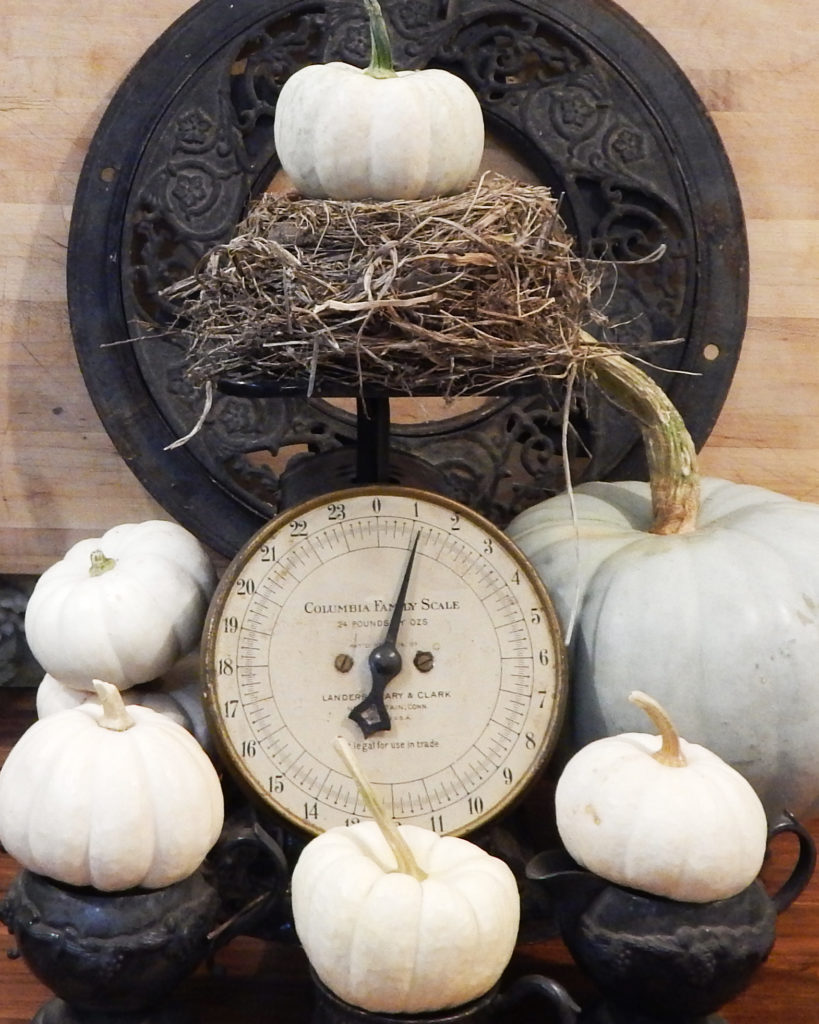 The best thing about our blog (we think) is that not only can you find decorating inspiration, but you can also buy the exact items in our photos in our Etsy shop. I'll be working hard to get many of these items listed this weekend and will let you know when they are available.
Wishing you a cozy fall!