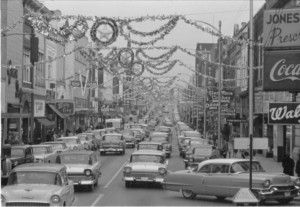 It may be because I was a kid at the time …
but it seems to me no era captured the true essence of Christmas quite like the 1950s. Christmas in the post-war years (1946-1964), was a time of prosperity, when Americans were raising young families, moving to the suburbs and spending newly disposable income on enjoying their leisure time and indulging their children.
Christmas was a very big deal when the Baby Boomers were kids, from visiting downtown department stores with their dazzling Christmas window displays …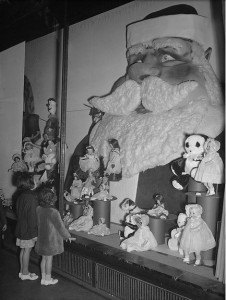 to sitting on Santa's lap to whisper your fondest Christmas wish.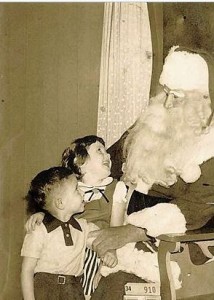 Remember the Christmas trees encased in a shroud of silvery tinsel (can you believe it was actually made out of lead until 1972?), and how we were instructed to place one strand at a time, but ended up throwing handfuls that landed in clumps on our scraggly evergreens?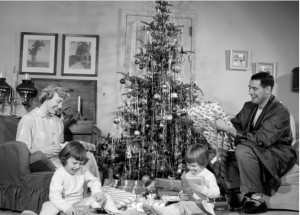 Or, if your Mom fancied herself a design maven (like  mine did) maybe you had a flocked tree that was loaded down with chemical spray foam in white, pink, gold or blue with color coordinated ornaments.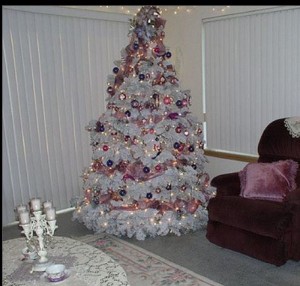 How about the space-age tinsel trees that were so flammable you couldn't put lights on them? The solution was a spinning color wheel that changed the metallic faux-firs from red and yellow to blue and green.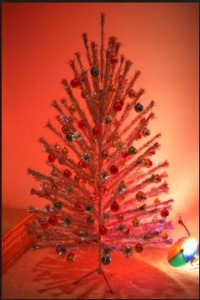 In the 1950s and 60s, the Christmas special TV shows were only aired once a year and we begged our parents to let us stay up to see Rudolph the Red-Nosed Reindeer, Frosty the Snowman and How the Grinch Stole Christmas. And we usually got our way if we were in our pajamas and ready to hop into bed the moment they were over.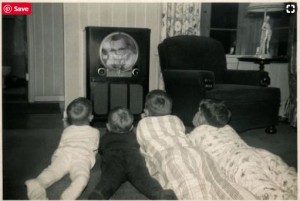 We also paged through the Sears Christmas catalog dreaming of our heart's desire: bicycles, dolls, toys and games. We made Christmas cookies; participated in countless Christmas pageants, plays and concerts; and we wrote letters to Santa at the North Pole trying to make the case that we really had been good.
Overcome with nostalgia for these simpler times, we've put together these retro Christmas decorations for your enjoyment this year. They are all available now at vintageadirondack.com.
This vintage salesman's sample case is transformed into a "Blue Christmas" display with a group of 5 gorgeous vintage ornaments in various shapes and shades of blue: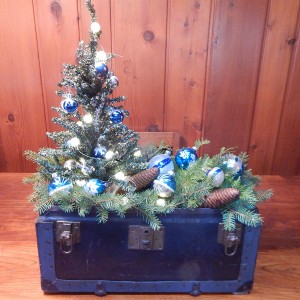 This vintage Haws watering can becomes a beautiful evergreen display: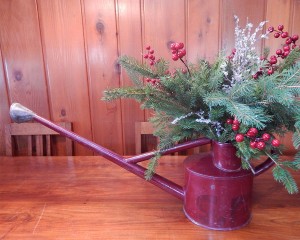 And this vintage knee hugger elf makes a charming little decoration perched in an old red and white enamelware cup: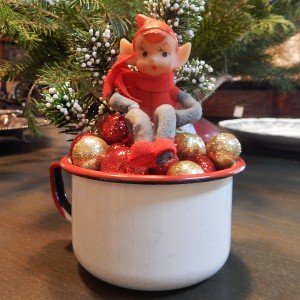 This old advertising display for Paris Garters make a festive home for a vintage German paper mache candy holder: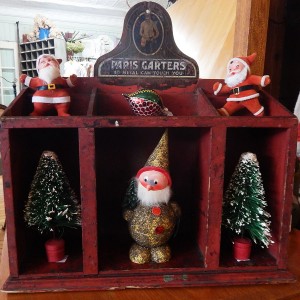 And this antique dovetailed section box is the perfect place to display the vintage Santa candle that is the exact same one we had when I was a kid: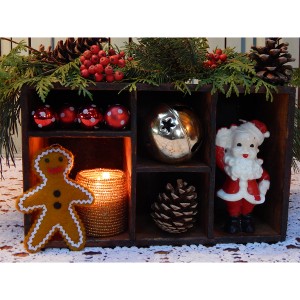 And if that doesn't get you in the Christmas spirit, you may have to binge watch It's A Wonderful Life, Miracle on 34th Street and A Christmas Carol a few dozen times!
We wish you a peaceful and memorable holiday.