\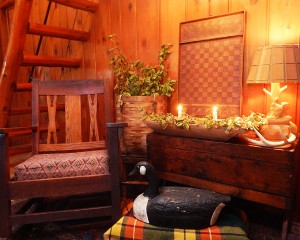 A few posts ago we shared some of the fabulous Quebec antiques we found on our latest trip … but we saved the best for last!
For the past three years we've been making an annual pilgrimage through Quebec on our way to visit the kids in New Brunswick. On each trip we've discovered new and exciting locations for antique treasure hunting for vintageadirondack.com by chance, and thought ourselves intrepid explorers scouting unknown territory.
Through trial and error, we found ourselves on Autoroute 20 between Montreal and Quebec City along the St. Lawrence River. Little did we know that this region is promoted as an Antique Route by Tourism Quebec. So much for our adventurous exploration! Though we may have discovered this region by accident, you can visit deliberately, and we promise it will be worth the trip! Find information and recommendations for the incredible antique dealers in the Central Quebec region in this brochure: Antiques Roadways & Byways and Artisans Route. WHO KNEW?
We have found many of our rarest and most wonderful pieces at Michel Prince and Lauraine Gaudet, two of the locations listed on the brochure map that we highly recommend. Honestly, these dealers are SO GOOD you will not believe it. They collect so many rustic and primitive pieces that come from the Central Quebec area, and their prices aren't half bad either! You can be sure we will be checking out a few of the other dealers in the brochure on our next trip!
My first heartthrob on this last trip was at Michel Prince, and I spotted it the instant we walked through the door, Our customers love antique game boards, and we buy them whenever we can, but I've never seen one made entirely of intricate inlaid wood pieces like this one.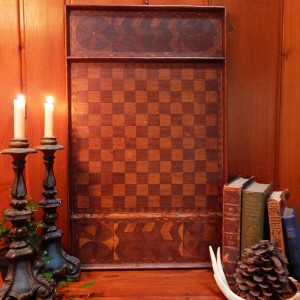 Dating to the 1800s, this game board is the absolute epitome of folk art workmanship. On the checkerboard side of the game board there is an exquisitely detailed pattern inlaid into the top and bottom in two shades of light and dark wood. The pattern includes two circles with 6 petal flowers in each circle, and a zigzag patterned rectangle in the center. The 12-square by 12-square game board in the center is also inlaid with alternating squares of light and dark wood. Imagine the time and patience required for such an incredible piece of craftsmanship! The entire checkerboard has an inlaid 1/2-inch chevron pattern all the way around each section.
The Parcheesi game on the reverse side of the game board is simpler, but is also inlaid with rectangular pieces of wood forming the four lanes of the game, with a star inside a circle in the center square. There are also small diamond-shaped inlaid checkerboard sections in each of the four quadrants.
Also from Michel Prince is this fabulous dough bowl that he had just gotten in that week and hadn't even had a chance to price yet. Our lucky day!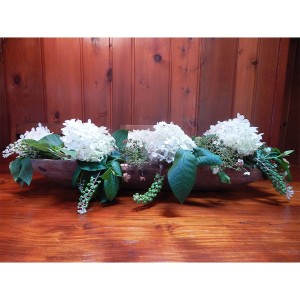 This bowl was inherited through several generations on a Quebec farm and is guaranteed to be at least 100 years old. These beautiful and functional primitive hand carved bowls are treasured and very hard to come by. A farm staple from the first settlers through the 1800s, dough bowls symbolize the two most important facets of early farm life, family and nourishing food. Dough bowls were so significant to farm families that husbands commonly carved them by hand as wedding presents for their new brides. Later, they would be passed down from mother to daughter as precious heirlooms.
.At Lauraine Gaudet we were amazed to find this lovely antique wood clock case. The tabletop clock was made by the Waterbury Clock Company which was founded in Waterbury, Connecticut in 1857. The clock case retains part of its original paper label on the back. The clock case is empty and we think that it was stripped and restained many years ago, giving it a lovely golden patina with darker stain in the detailed decorative scrollwork.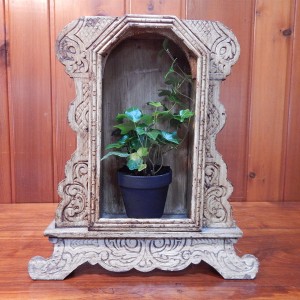 And Lauraine also had this fabulous handmade curio cabinet with chippy and checkered red paint. It has a simple yet charming look, with a variety of shelves perfect for displaying a collection.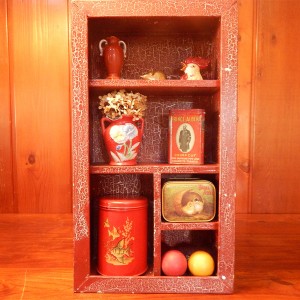 Another spot where we had great luck is St-Jean-Port-Joli, Quebec, which is just off Route 20 and is the woodcarving capital of the world. It is a beautiful town to visit and yielded some fabulous vintage hand-carved figural lamps, like grazing deer lamp: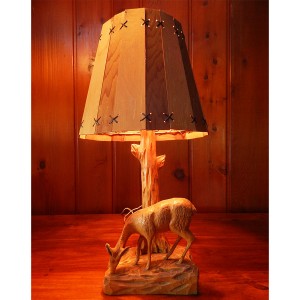 And this squirrel lamp featuring an adorable squirrel eating an acorn on a hollow log: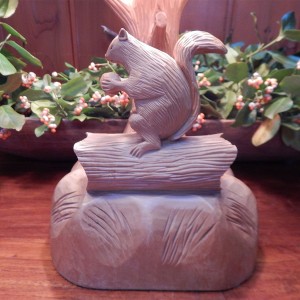 Of course, once we got to New Brunswick we didn't actually stop antiquing; with our faves being this incredible horse collar mirror: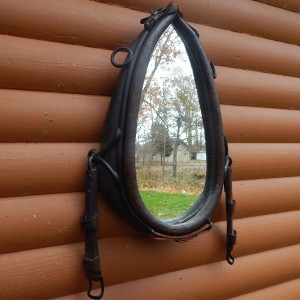 And this beautiful old pack basket: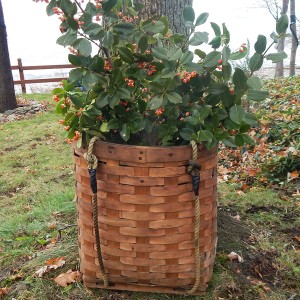 Even on the way home, when we drove through Maine, we still managed to score and incredible find: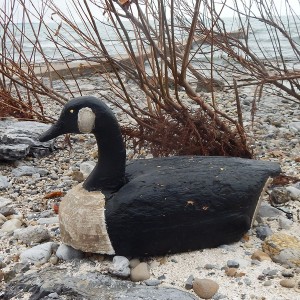 This large antique hand carved Canada Goose decoy was probably made in the late 1800s or early 1900s and has great age and character.
Needless to say, we'll be driving through Quebec again next year! And of course, all of these incredible finds are available now at vintageadirondack.com. See you there!
P.S. Stay tuned! Our holiday collection is coming soon!