There's something comforting about vintage Christmas decorations.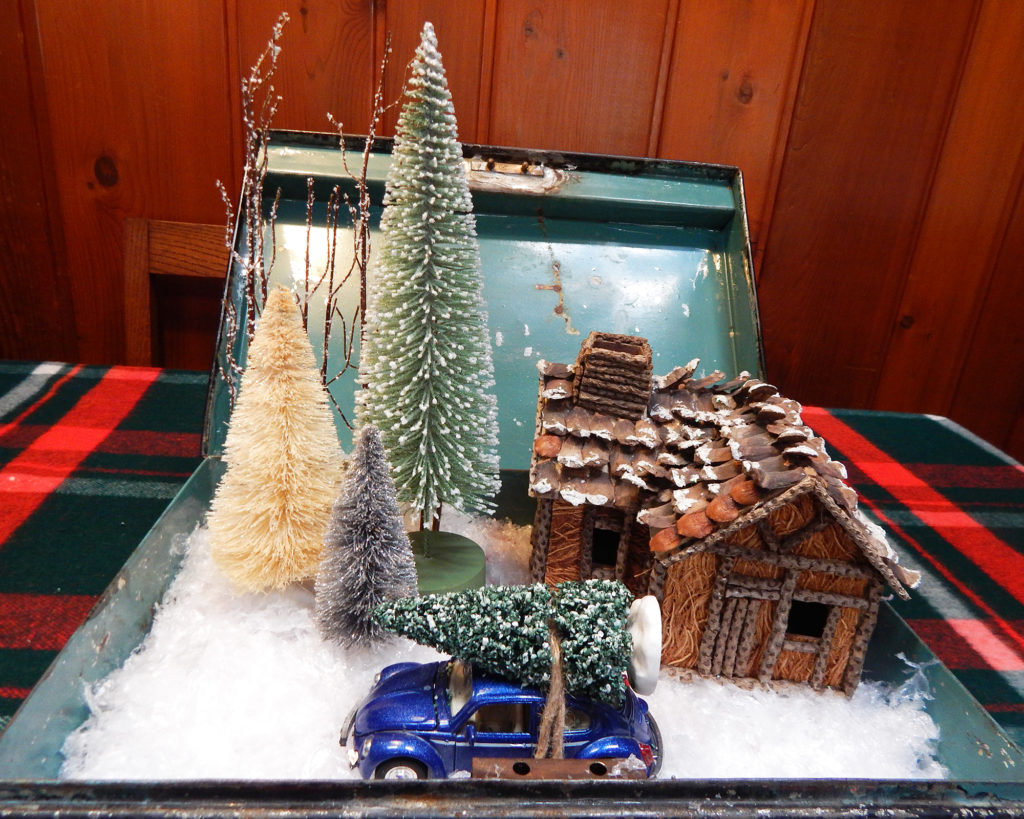 They're reminiscent of our past, when our lives weren't so crazy, and bring back our magical memories of the Christmases of our childhood.
It seems to me we could all use a little of that right now, and it feels like a gift to pass them along to the next generations.

I got inspired this year, browsing through vintage Christmas decorations on Pinterest, and decided to try my hand at creating a little Christmas magic. Here's how I did it, and you can too!

I had this old metal box that seemed the right size for a wintry Christmas scene.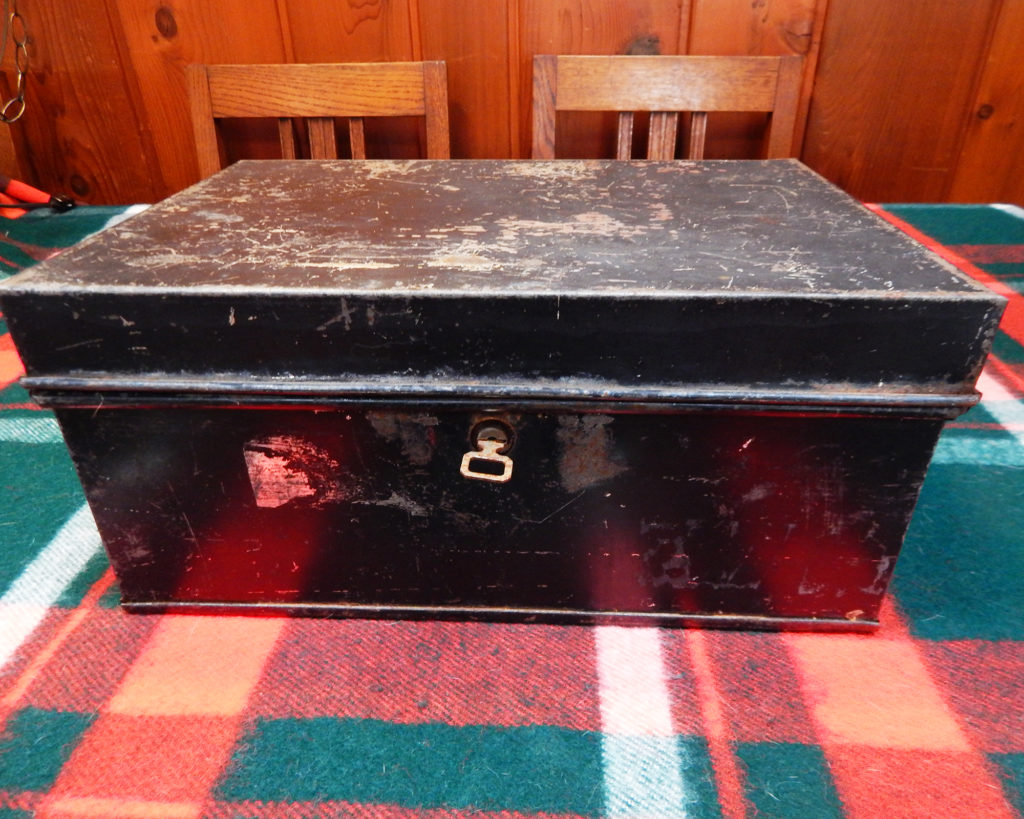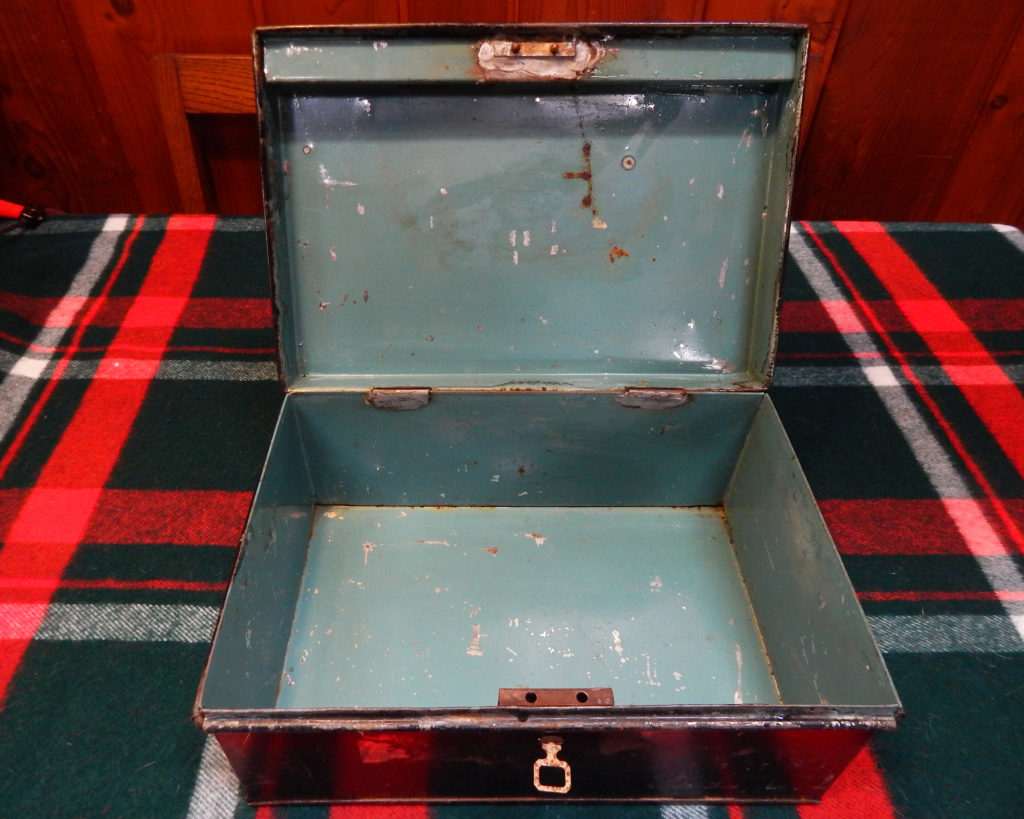 First thing I needed to do was fill in some of the space, so I went to the Dollar Store and found a Christmas box that fit just about perfectly.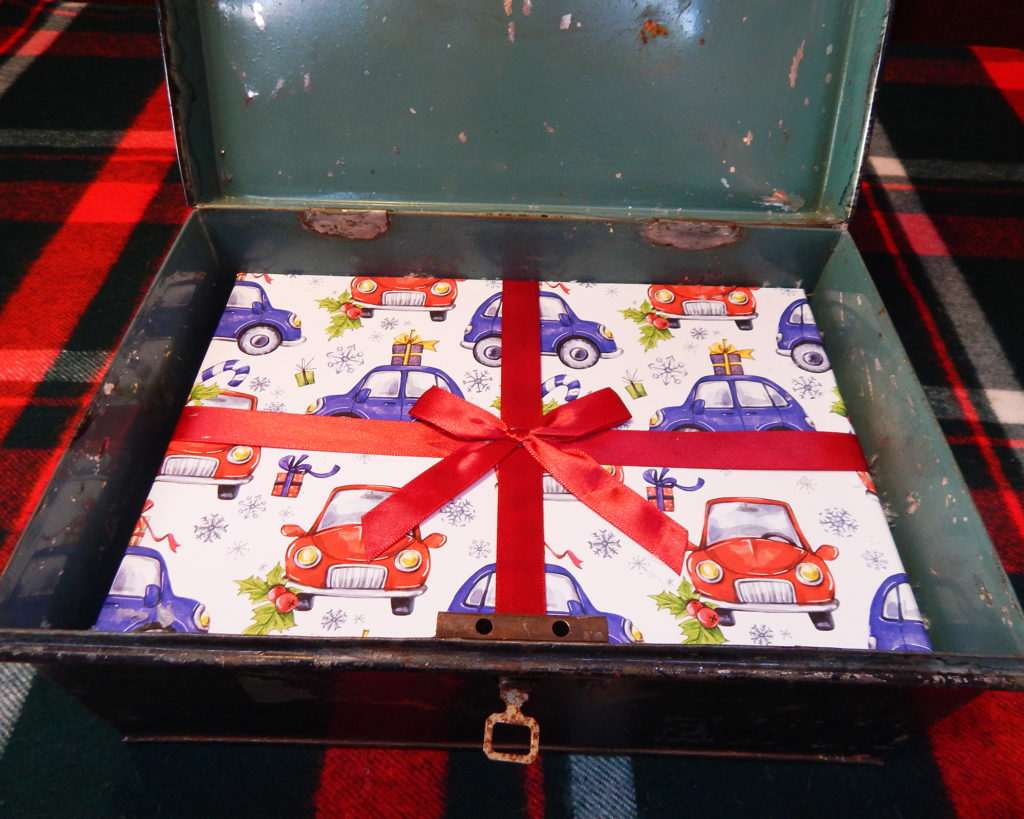 I thought a little cabin would be cute in the snowy scene, so I searched on ebay and found this adorable handmade one with twig trim and a pinecone roof! Perfect.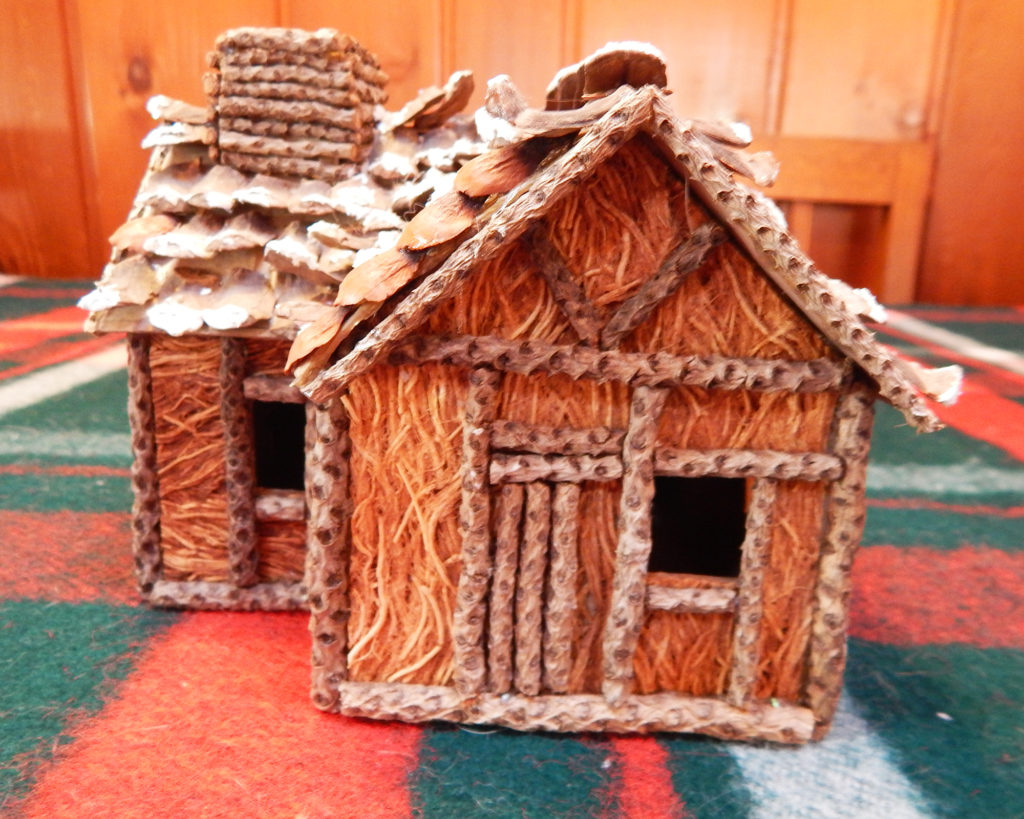 Then I made my annual Christmas trip to Michael's (always dangerous) and found these wonderful miniature trees.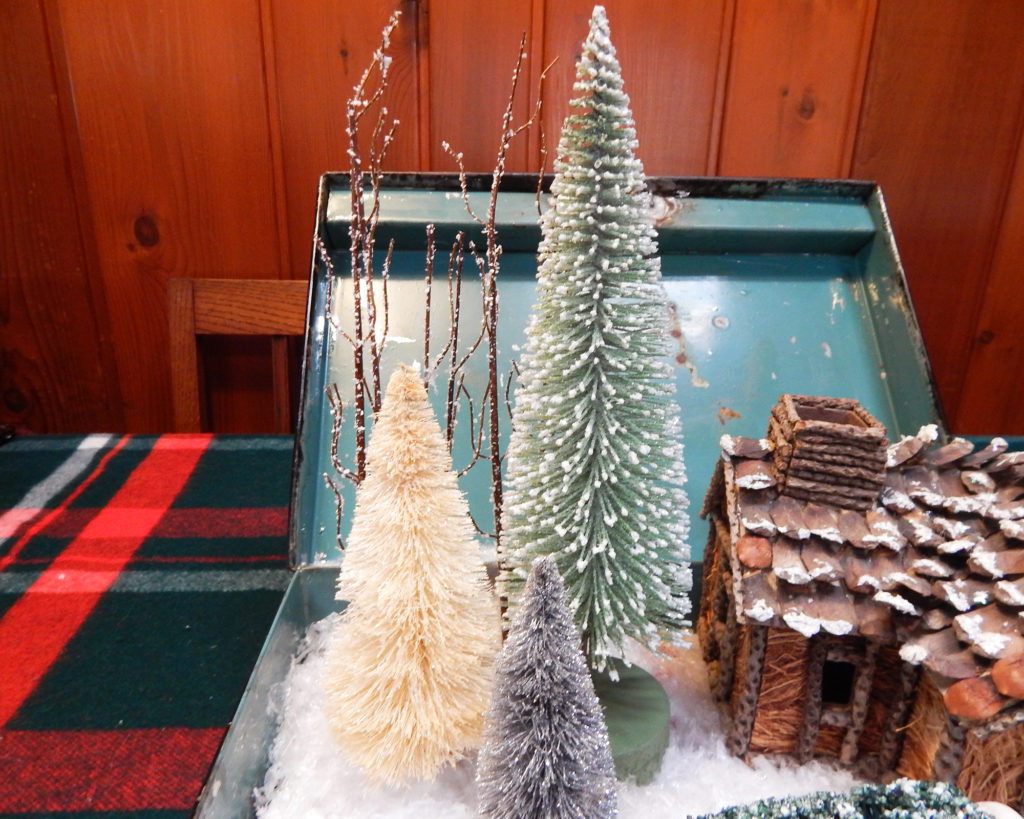 Love the color variety of the bottle brush trees and the stand of Sycamores is just lovely. So lacy and delicate.
Needed one more element, so went on a hunt of thrift and antique shops and found this adorable vintage metal  VW Bug in bright blue. Just the thing!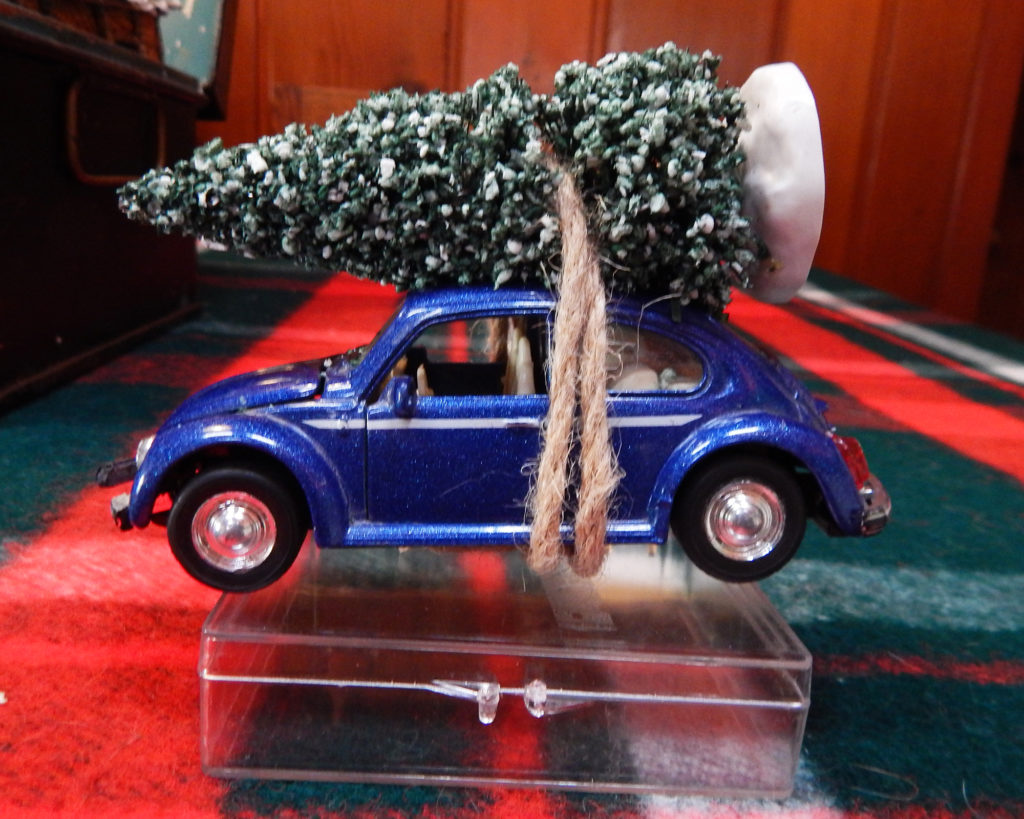 It seemed a little low, but a clear plastic box from the Dollar Store added just the right amount of height. Tied on a mini bottle brush tree and put all the pieces in place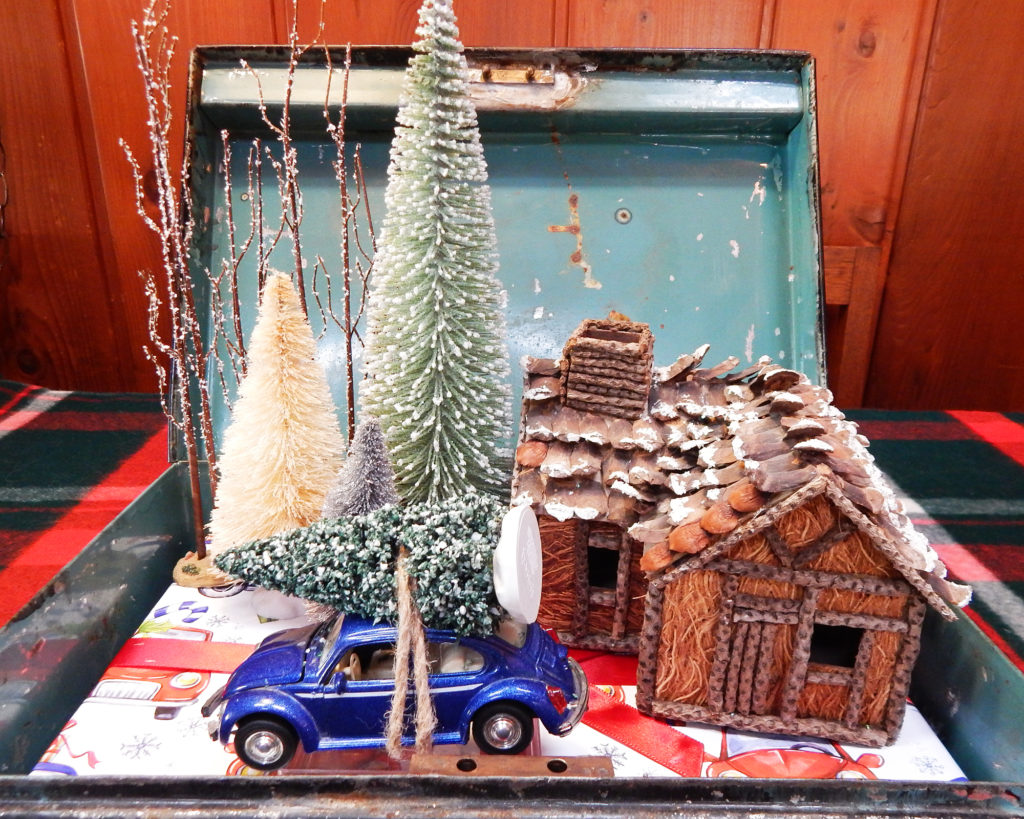 and then just needed to add a little snow.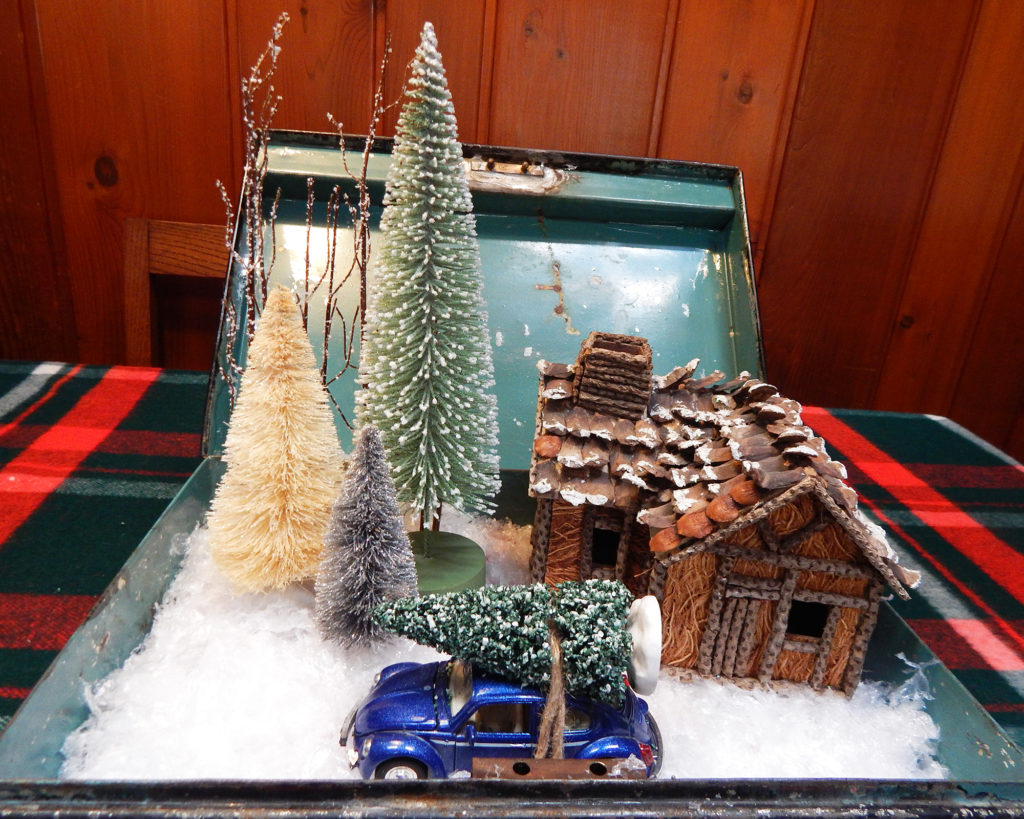 And voila! A charming Christmas scene for adding some whimsy and wonder to a buffet, dining table or wherever you need a little holiday cheer!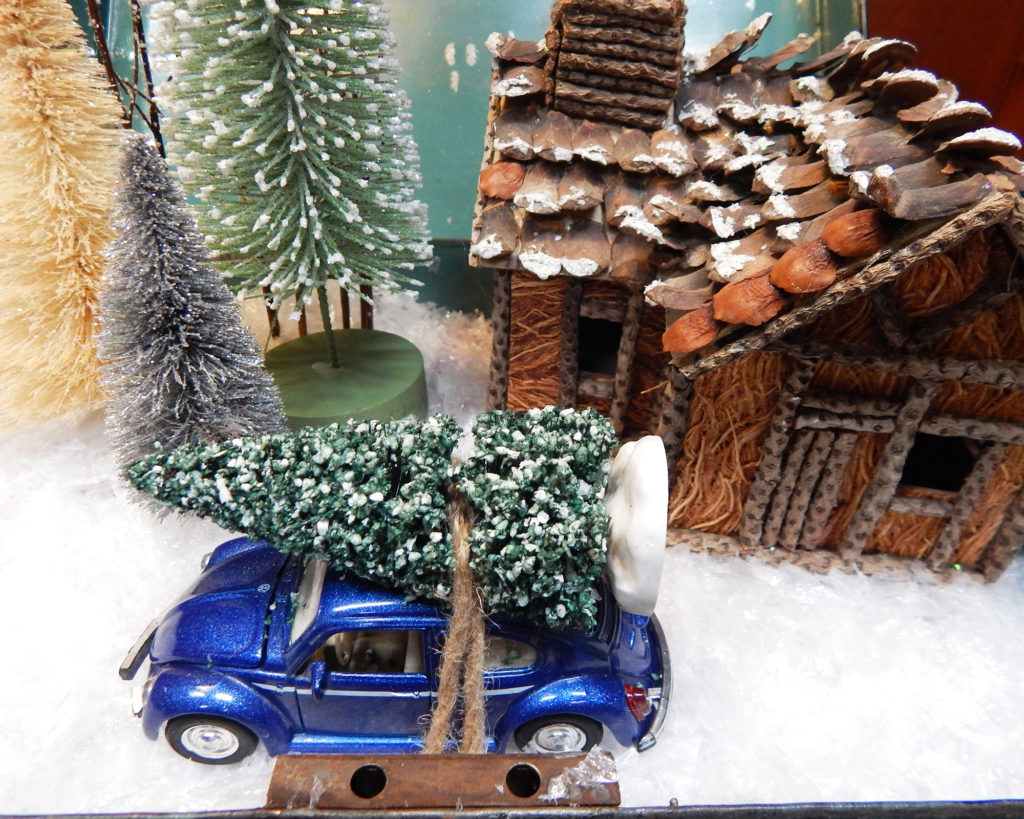 I must admit I got a little excited about my DIY success, and since I had another metal box, I thought I would try another one.
This is an old metal cash box, with an insert that makes a perfect platform. It's smaller, so I didn't need as many elements to fill it.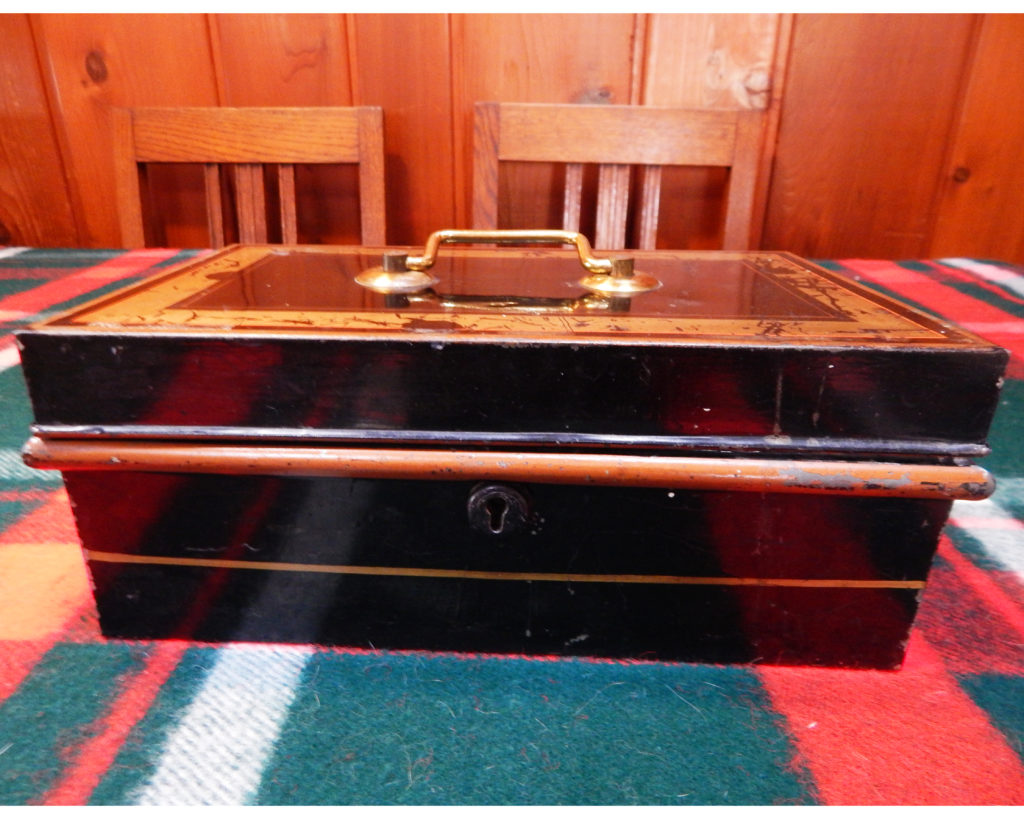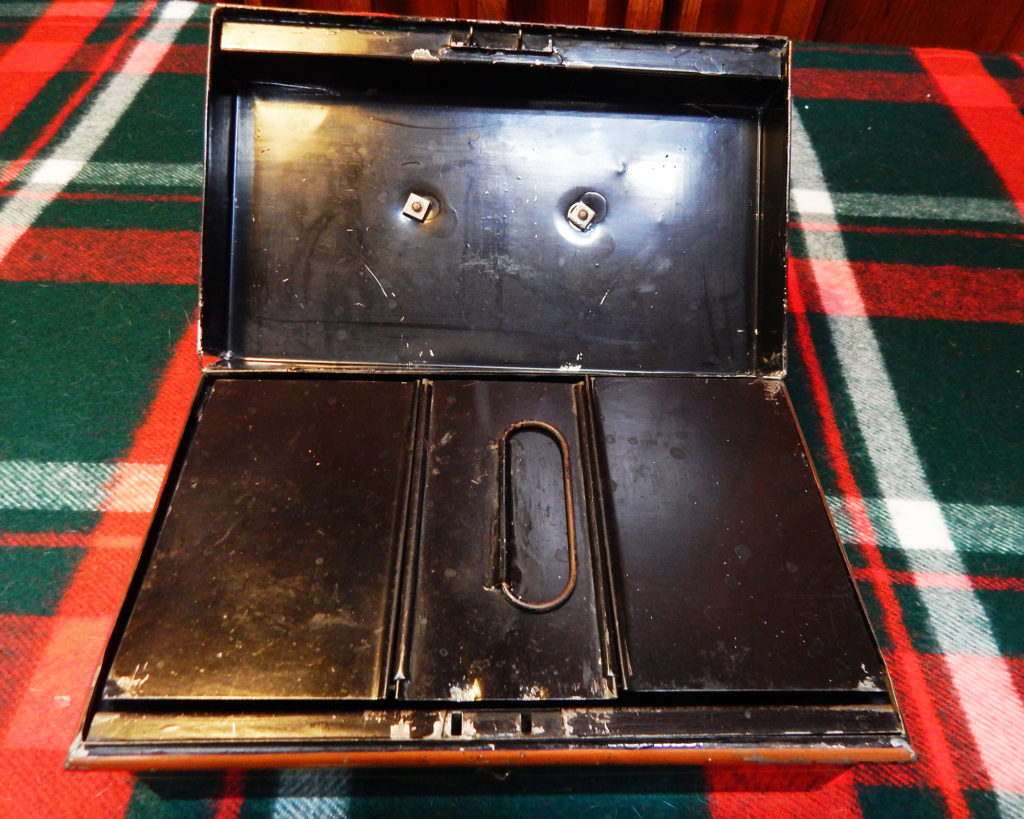 Back to ebay to find a small truck that could hold some tiny trees. This one is adorable, red metal and really old. It's small, but fits with the scale of this scene.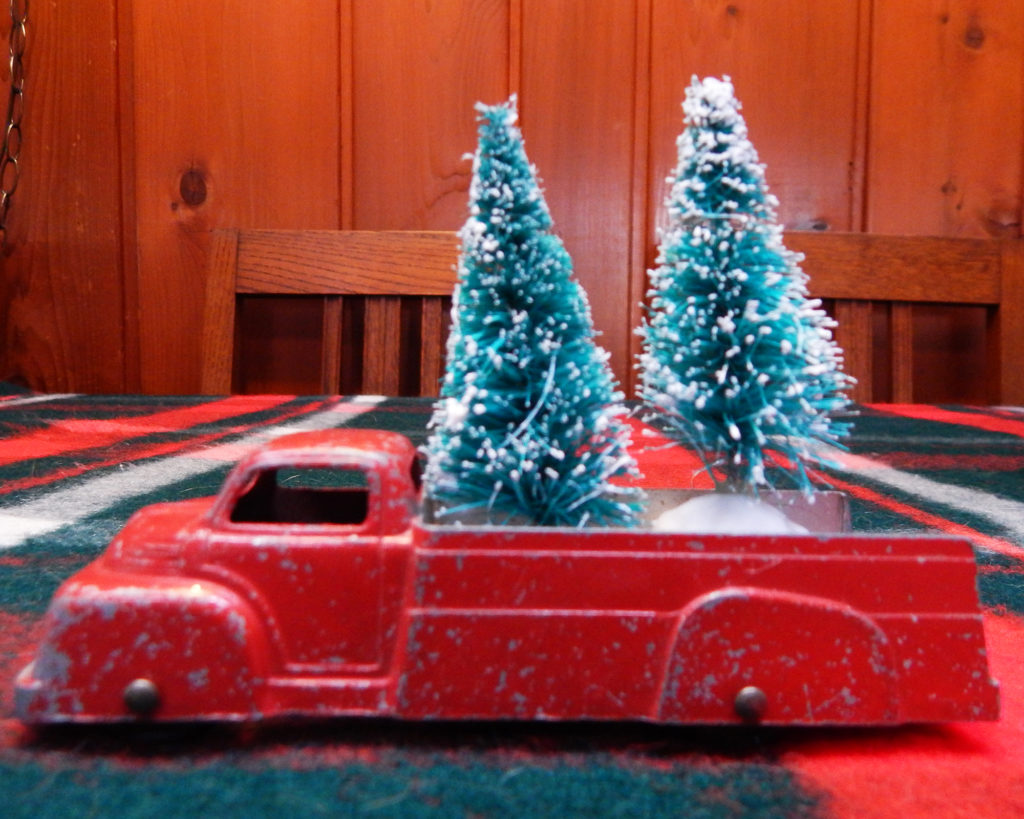 Tucked it in with more of the bottle brush trees and it came together nicely.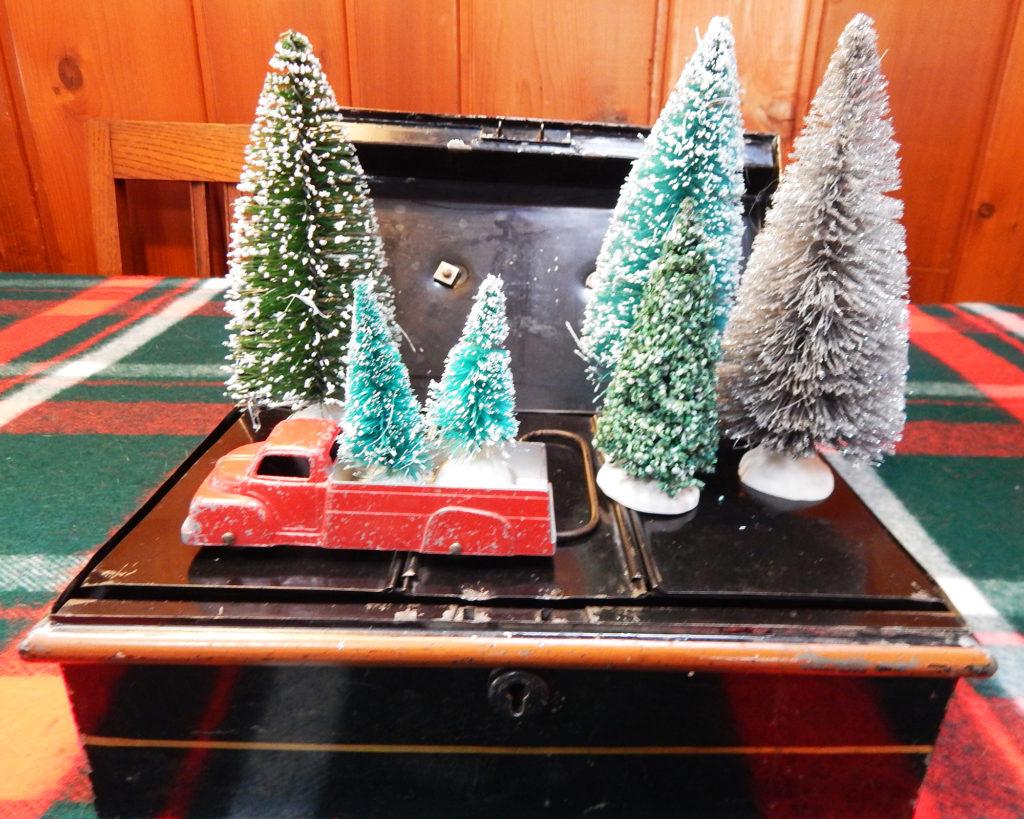 Just added the sparky snow and I'm kinda in love.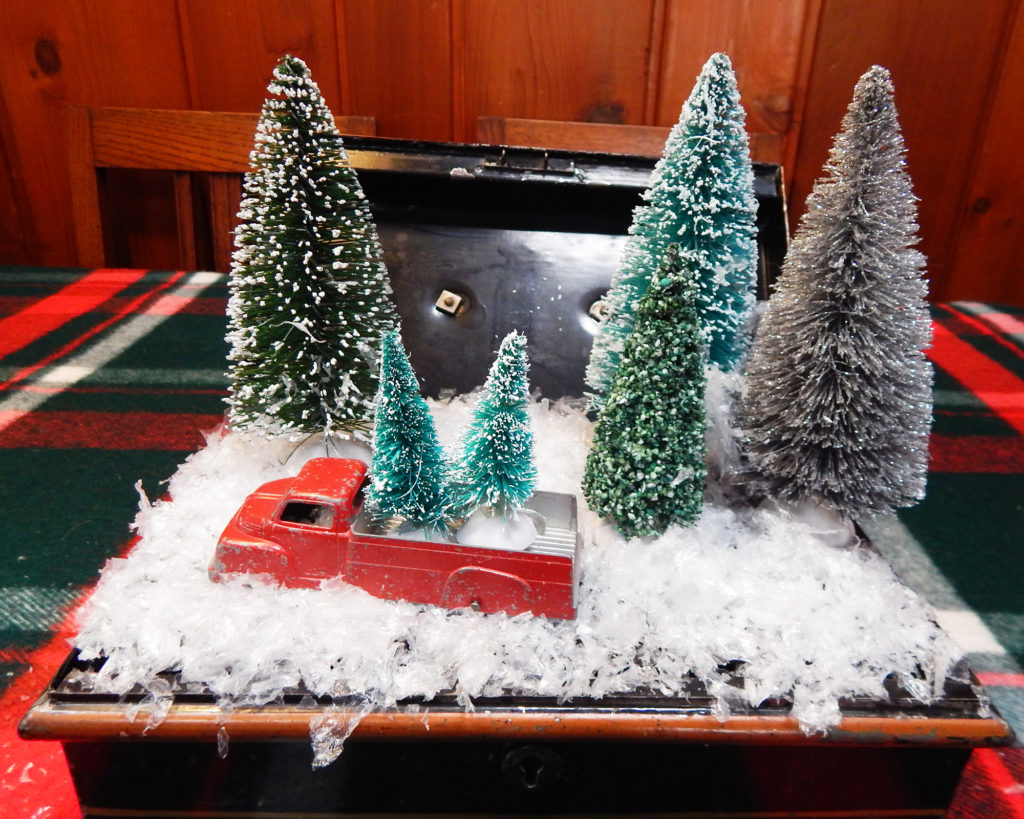 If you don't want to do all the legwork of searching out the elements to make one of your own, both of these assemblages are available now in our Etsy shop.
But if you do, we also have a couple of plaid metal boxes that would make fabulous containers for your creativity. They are also available now in the shop. Plus, everything in the shop is on sale now through Wednesday for our annual Black Friday/Cyber Week Sale – 20% off!