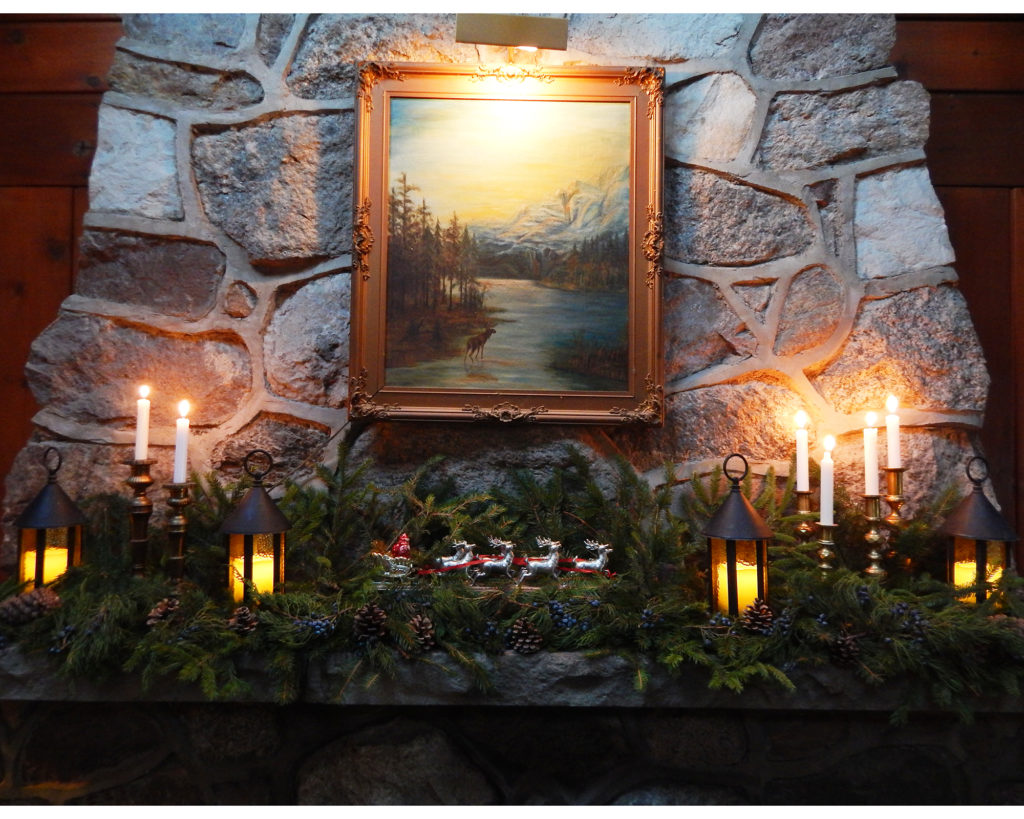 As we embark on a different holiday season this year …
when we might not be spending time with loved ones … it could lighten our mood to spend a little time embellishing a corner of our homes with some holiday cheer that sparks joy in our hearts.

Our kids, grandchildren, and extended family won't be visiting this year for the cozy cottage Christmas we all enjoy so much. So I'm not going to haul out the 47 boxes of Christmas decorations that usually take me a week to put up. But I did feel the need for a little Christmas warmth that would make my heart leap with a tiny spark of joy every time I look at it.

I love foraging for the beautiful branches that are so bountiful in the woods and countryside around us. So I ventured out on a sunny but cold day with my trusty clippers to gather some evergreens and pine cones. We're lucky to have junipers in our area that offer a profusion of these gorgeous blue berries this time of year. They add just the right bit of color and are so festive.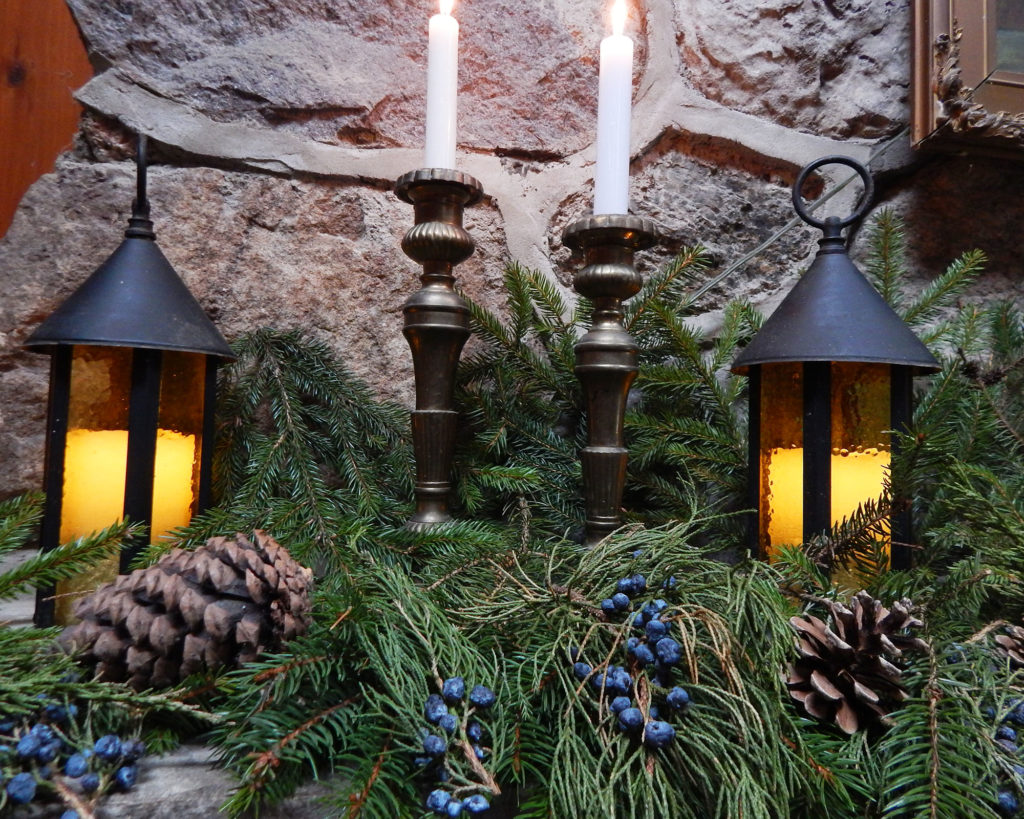 One of the things that sparks joy over the holidays is bringing the outdoors in and combining the scent of fresh evergreens with the warm and cozy light of glowing candles.  

More is more when decorating for Christmas, so I gathered a few different types of candles and lanterns that I have collected recently and spread them across the mantel.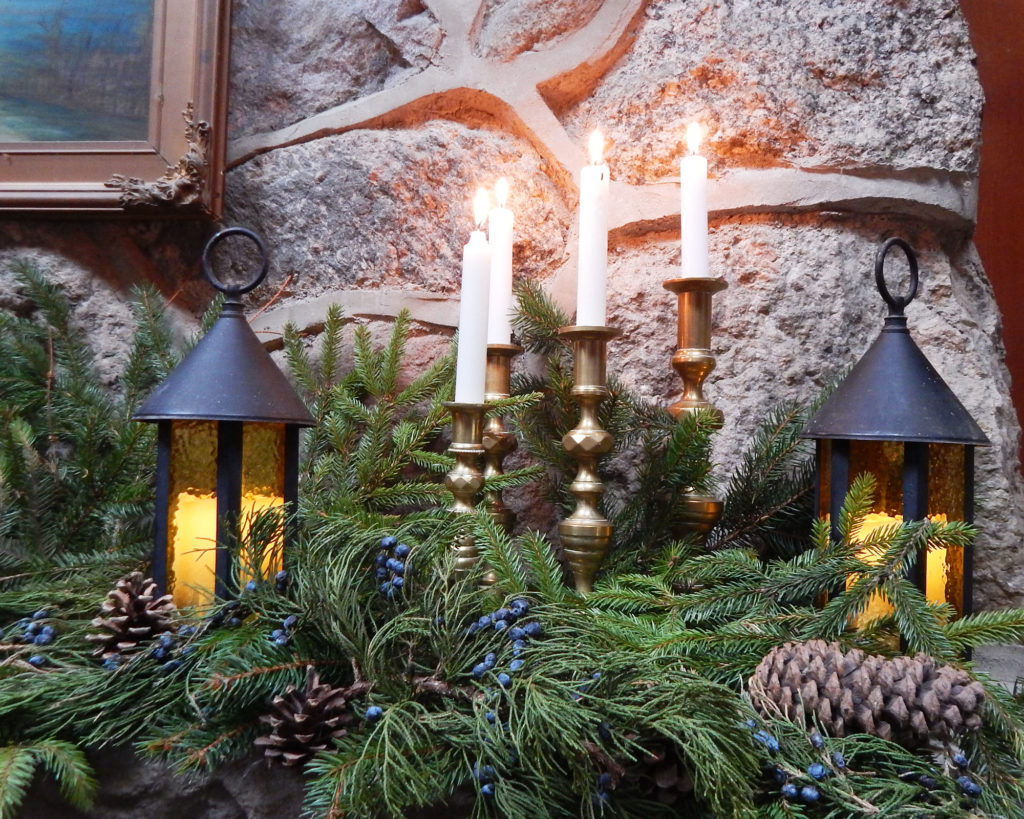 I needed a centerpiece and this wonderful vintage Santa sleigh with reindeer seemed just the thing. Love its shiny silver reindeer, red ribbon harness, and jolly old St. Nick in his golden sleigh.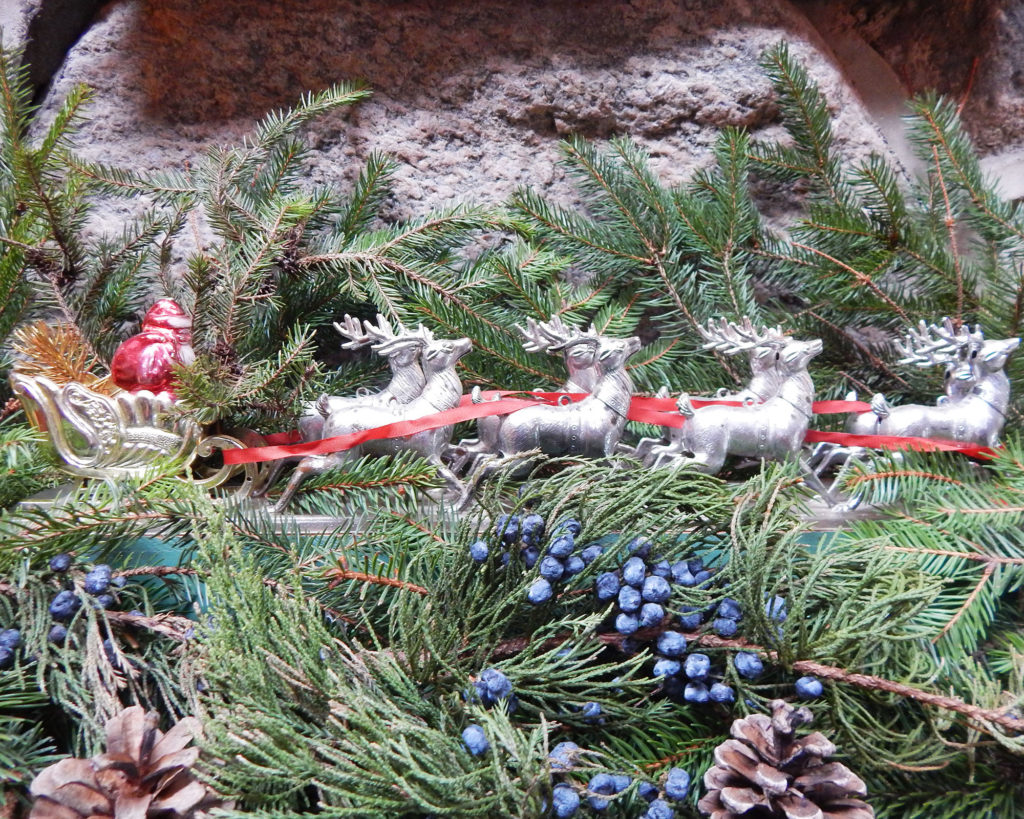 Nostalgia is another thing that brings comfort and joy over the holidays. Seeing this old Christmas decoration that has probably been a part of many families' celebrations over the years makes me feel sentimental about times past and hopeful for the future.

At this unsettling time, when we are all confined to our homes, old things that have endured periods of war and peace, hardship and happiness, have more resonance. Thinking of the families who have enjoyed and cherished them as part of their celebration of the most wonderful time of the year invokes the wonder, magic and joy of Christmases past.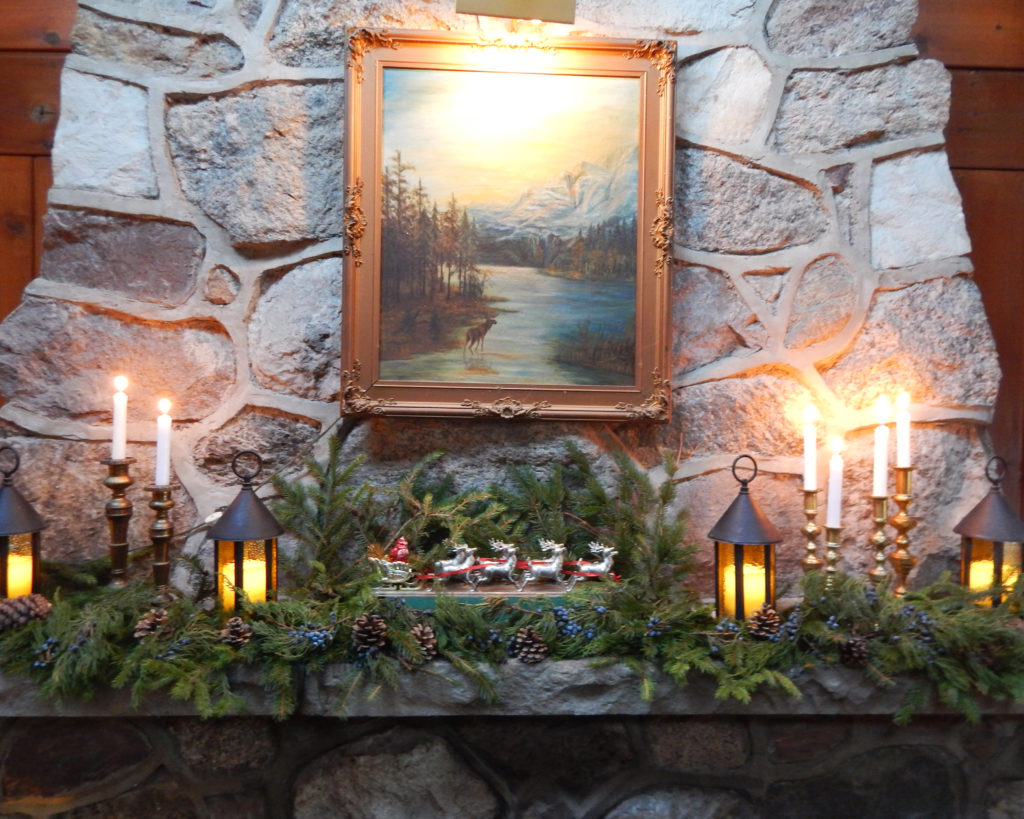 If you're an empty nester like us, is there something you can do to spark some joy during this strange holiday season? Can you create a space that will revive your weary spirit and contribute to your sense of well-being? If you'd like to start with any of the items in this post, they are all available now in our Etsy shop.

We wish you peace this holiday season. The vaccine is coming!