Even though no one will see it this year …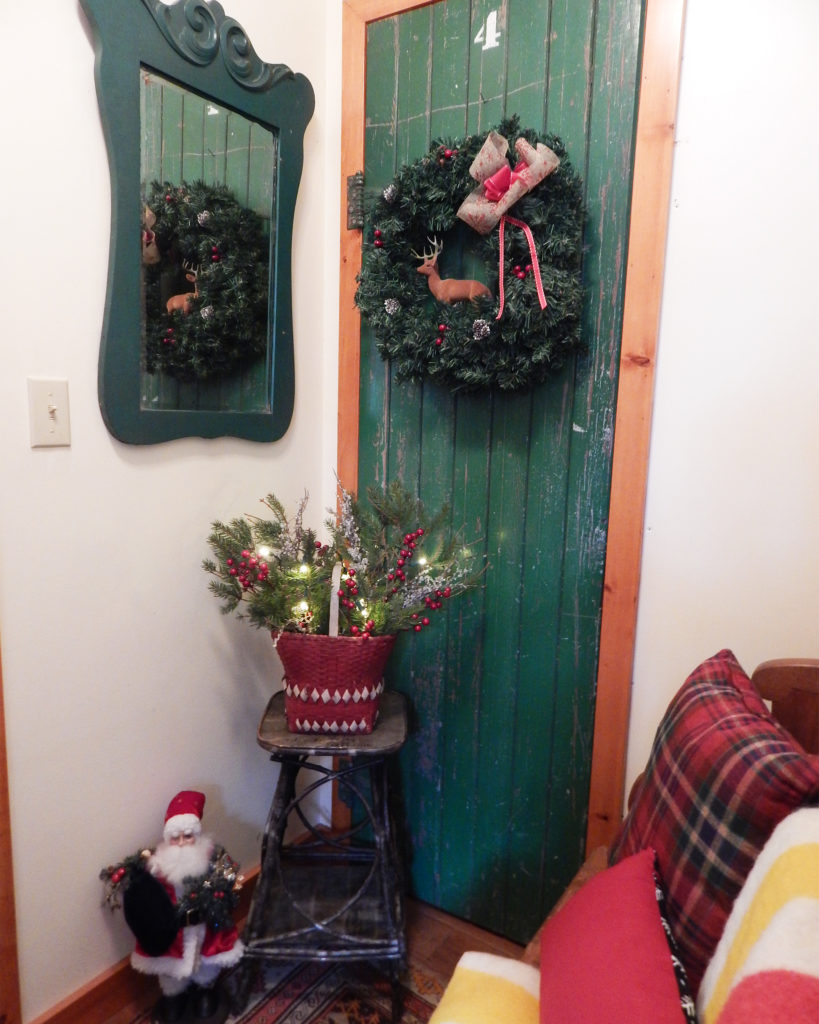 It makes us feel a bit happier to see these charming decorations in our entry when we come through the door.
The entry is basically made for holiday decor. In a normal holiday season, it would be a warm welcome for your guests and a preview of your Christmas decorating style.

When we remodeled our kitchen and attached the garage to the house to make a home office, we were able to carve out a tiny entrance hall from our front door. Even though it's small (6 feet by 4 feet) it offers what we need. A coat closet, an antique church pew for taking off boots, a handmade coat rack made by our favorite blacksmith, a wonderful antique beveled glass mirror, and a small space for an umbrella stand or table. At Christmas time it can pack a festive punch with the right scaled down decor.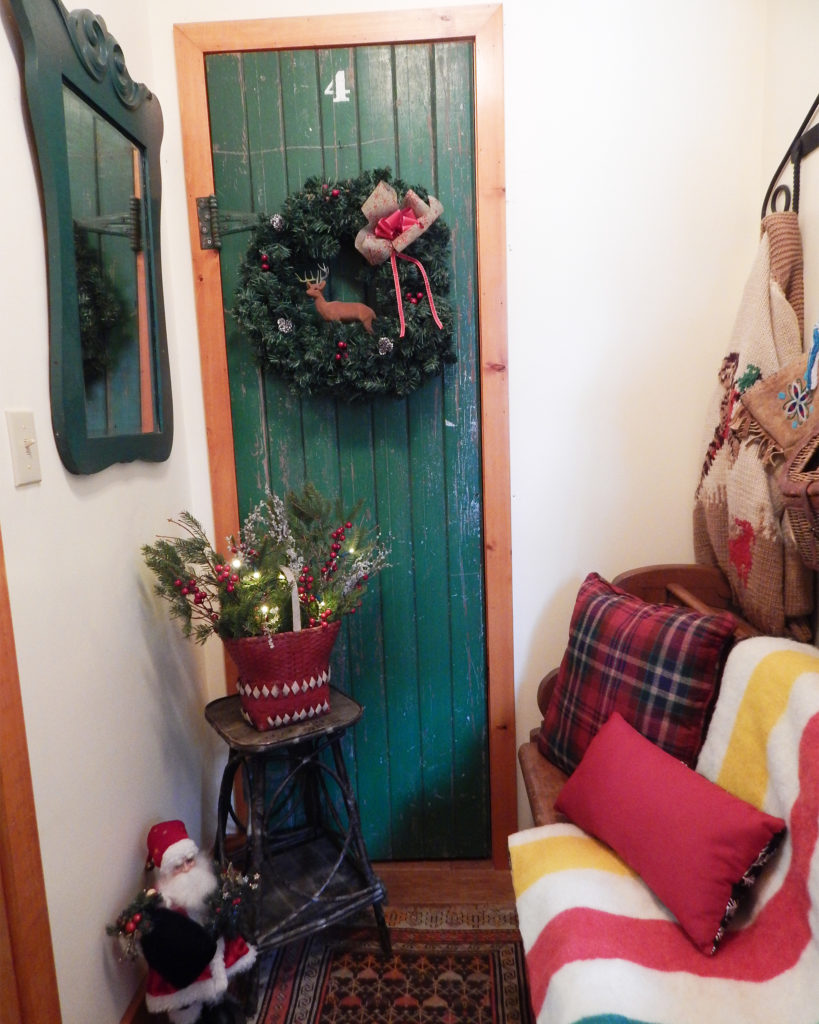 We started with the coat rack, adding some fabulous vintage hand-knit sweaters, vintage hockey skates, an old fishing creel and some gorgeous First Nations deerskin mitts with beautiful beadwork.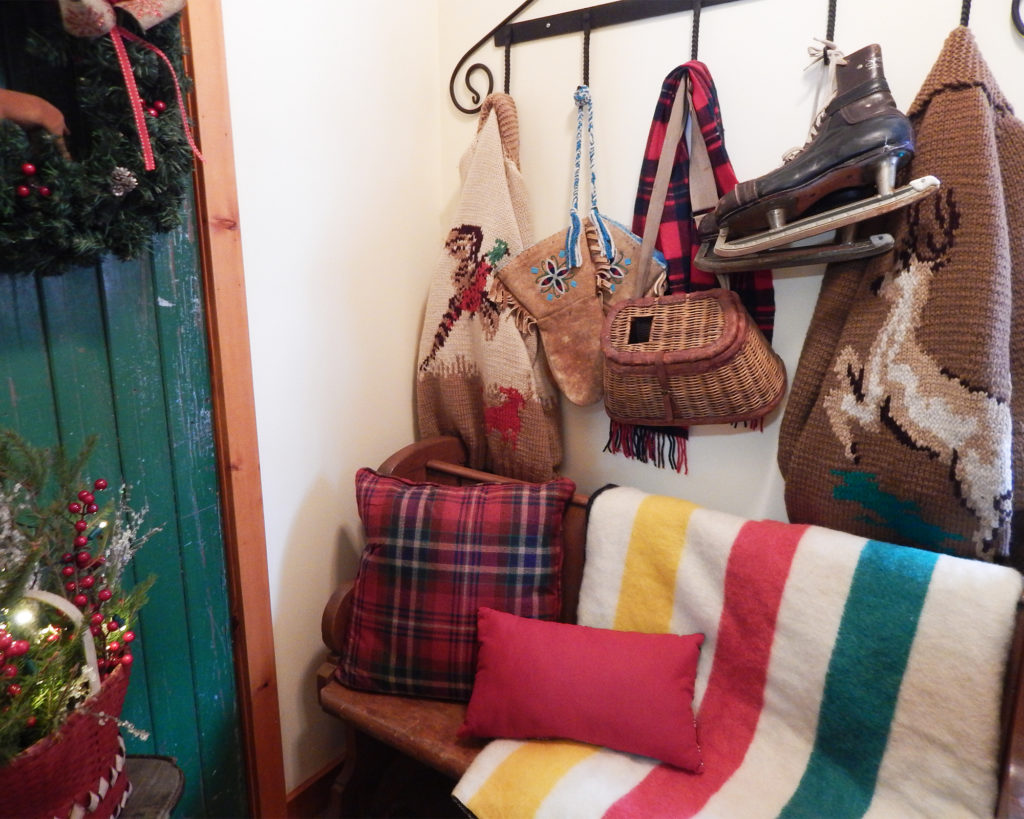 We cozied up the church pew with with a vintage Hudson's Bay blanket and a couple of red pillows. And we placed one of our favorite antique Adirondack twig tables in the corner to hold a wonderful old ash splint gathering basket. Probably made in the 1800s, this basket is really special. It is painted red with wonderful natural curly-ques and a bentwood handle. It's the perfect container for some Christmas greenery and a few fairy lights.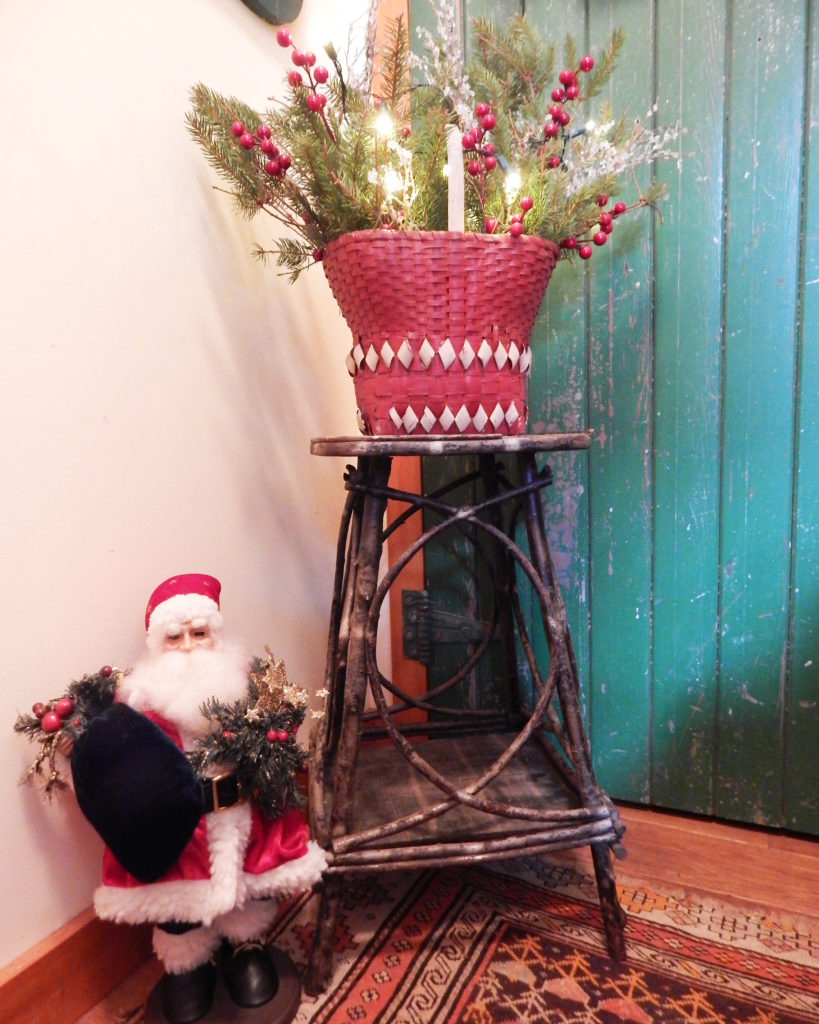 The charming Santa with a hand-painted face was a Goodwill find and is a perfect addition.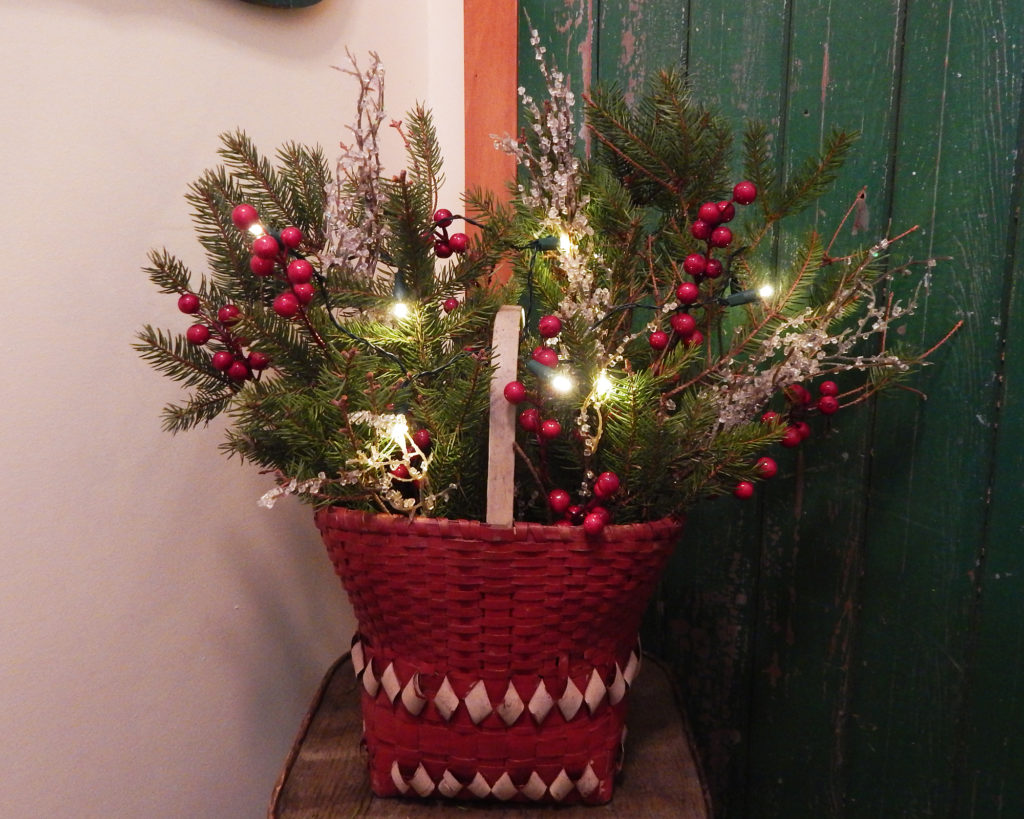 And finally, because you can't have too much holiday cheer, we created this wreath for the closet door that speaks to the vintage Adirondack style of our home and our appreciation for nature.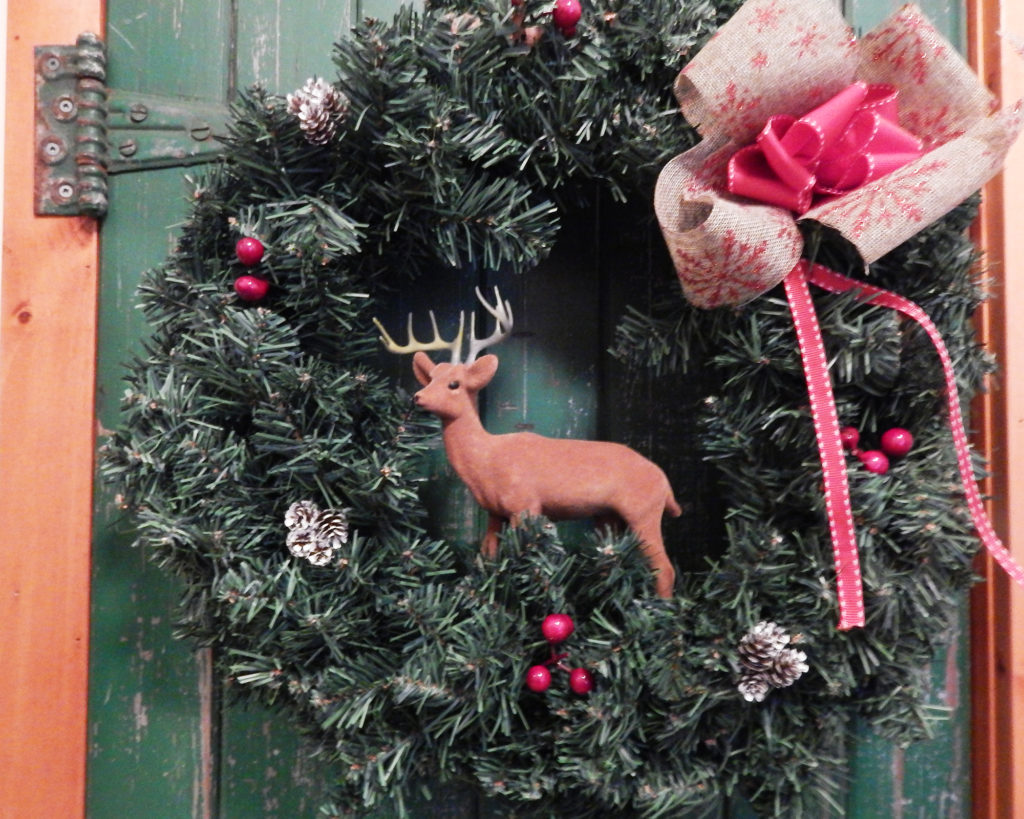 It's definitely my new favorite thing!
So that's it. A festive entryway for the guests who won't arrive. If you're inspired, many of these vintage decor items are available now in our Etsy shop. (Sorry, guys, I can't part with the wreath!)
Merry Christmas!