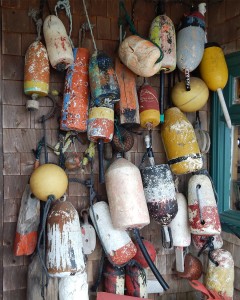 In August we drove to New Brunswick to visit our daughter who has moved much too far away for our liking but lives in an incredibly beautiful place. Our destination was the Bay of Fundy, home to one of the seven wonders of North America, the amazing tides that rise and fall between 32 and 46 feet twice daily.
Gorgeous view of low tide at the Hopewell Rocks.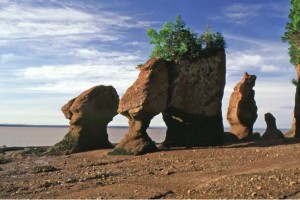 Our first night was spent in the beautiful village of St. Andrews by-the-Sea, right across the border from Maine. This is a summer tourism hot spot, and as charming as can be with a lovely main street right next to the ocean, and whale watching outlets galore. That night we had the first of many lobster dinners. Lobster really is different when it's fresh right out of the ocean. Sweet, succulent and tastes of the sea.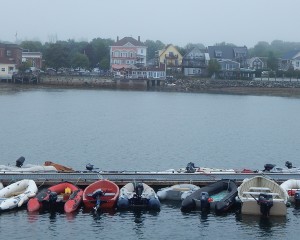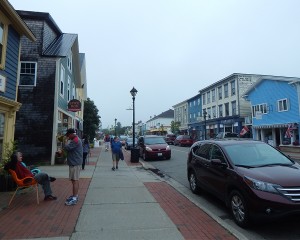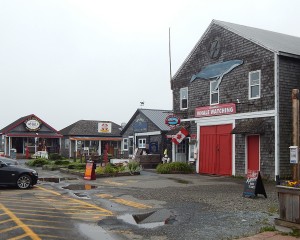 The next day we pressed on to where the kids live in New Horton on the Bay of Fundy. We stayed at a wonderful Bed & Breakfast called An Artist's Garden, that we can't recommend highly enough. Host Karin has a beautiful property with an amazing view that provides the perfect accommodations for nature lovers and an authentic experience of the area.
View from our private balcony at An Artist's Garden B&B.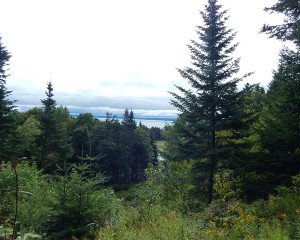 There's tons of amazing sights to see in the area, and we caught most of them as well as feeding our antique addiction wherever and whenever the opportunity arose.
Alma, New Brunswick fishing boats.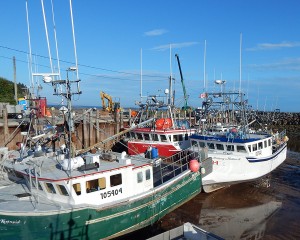 Bay of Fundy roadside view.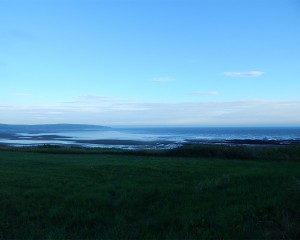 Cape Enrage lighthouse.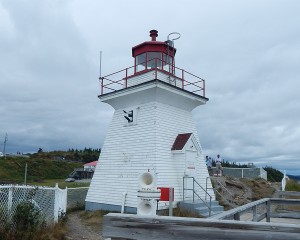 New Brunswick church.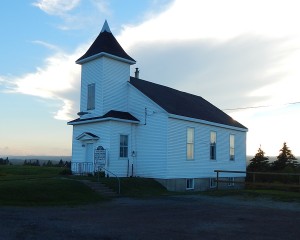 We timed our visit to coincide with the Sussex Flea Market, a gathering spot for antique sellers from the Maritimes provinces including New Brunswick, Prince Edward Island and Nova Scotia. If you go, keep in mind that this is a Flea Market, not an antique fair, so there are many booths of tube socks and used tires that you can walk right by. But when you come across a booth that sells antiques, you're going to find authentic pieces at great prices that you just don't see anywhere else. Even better are the genuine characters who will share incredible knowledge and insight about the area, its history, and the fascinating relics they have salvaged and sell to those who can appreciate their rustic beauty.
Here's a few of the awesome vintage items we purchased in New Brunswick. All will be available on our website at vintageadirondack.com very soon!