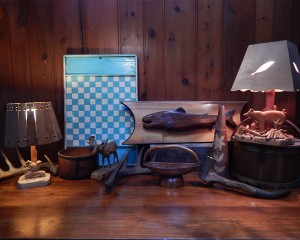 Quebec's long history of woodcarving makes for great antiquing today!
On our way back from New Brunswick this summer we drove to Quebec City and up through the Saint Lawrence Valley to Ontario. The Old City in Quebec is an absolute must-see. With its imposing stone walls and quaint cobbled streets, charming restaurants and storefronts, old Quebec City feels exactly like being in Europe. Incredibly, the first permanent settlement was established in Quebec City by French explorer Samuel de Champlain in 1608.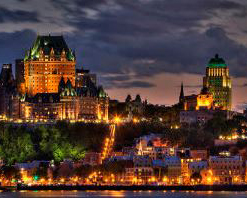 We stayed one night at the Hotel Delta Quebec, which is a 10 minute walk to the Old City. The hotel is great and the staff was very helpful and accommodating to us non-French speakers. Arriving in the late afternoon, we strolled past the majestic Tourny Fountain and through Porte Saint Louis, one of three gates to the Old City, built in 1693.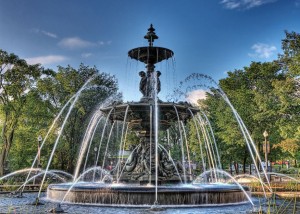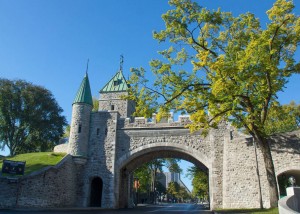 We had dinner in a charming restaurant, Feu Sacre Steakhouse, on Rue Saint Louis, and then followed the crowd down to the promenade outside the incredible Chateau Frontenac Hotel to see a spectacular fireworks display. It was the best 1/2-day visit anywhere. Old Quebec City is truly a European city you can drive to! Highly recommended!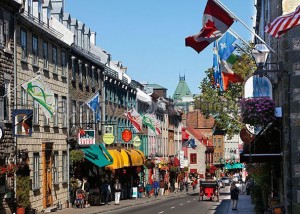 Up the next morning and off on the next leg of our journey, a client of ours at vintageadirondack.com had told us about an antique center between Quebec City and Montreal right off Highway 20 called Antiquite Michel Prince. We're so glad he did! It is a fantastically large store, filled to the rafters with old Quebec-built wood furniture and folk art. We had a field day!
Woodworking has not just been a form of folk art in Quebec, but a way of life. Settlers and farmers in the preindustrial era crafted their own furniture from the materials available on their land, and whiled away the long winter months carving objects from their natural surroundings.
Historic folk sculpture of wild animals feature the most common species native to Quebec, including moose, deer, bears, beavers and squirrels. Fish, especially trout and salmon are also common, as are birds and ducks. We also love the old handmade game boards that are so ubiquitous in Quebec.
Interest in the folk art of animal sculpture has grown in recent years and is an integral part of Quebec's cultural heritage.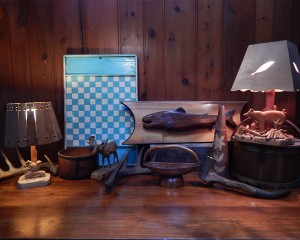 We are so pleased to offer this lovely collection we were able to assemble from Michel Prince and our antique odyssey during our trip, including:
Signed hand carved squirrel lamp with handmade shade.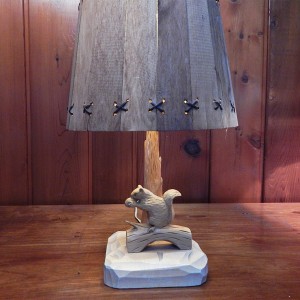 Hand carved and painted aqua and cream game board.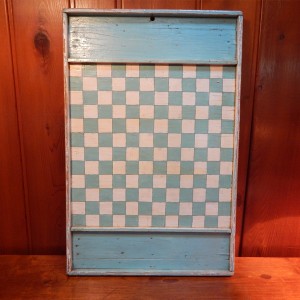 Dimensional fish sculpture.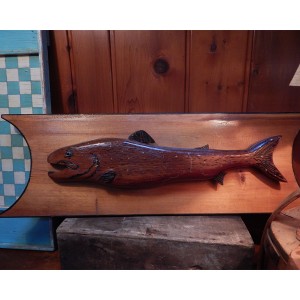 Signed moose sculpture.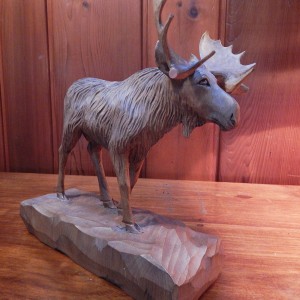 Antler cribbage board.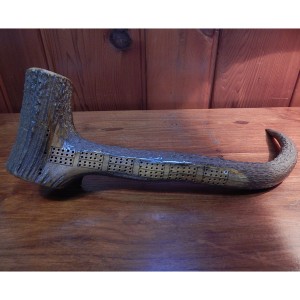 Signed hand carved bear lamp with handmade wood shade.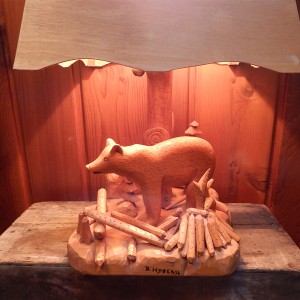 Free form sculptural hand carved bowl.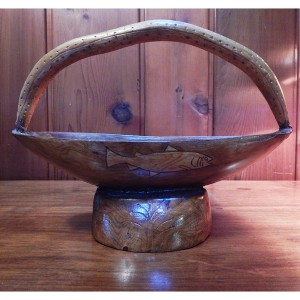 All of these fabulous folk art items will be listed very soon at vintageadirondack.com.