It's something we haven't had much of a chance to do lately.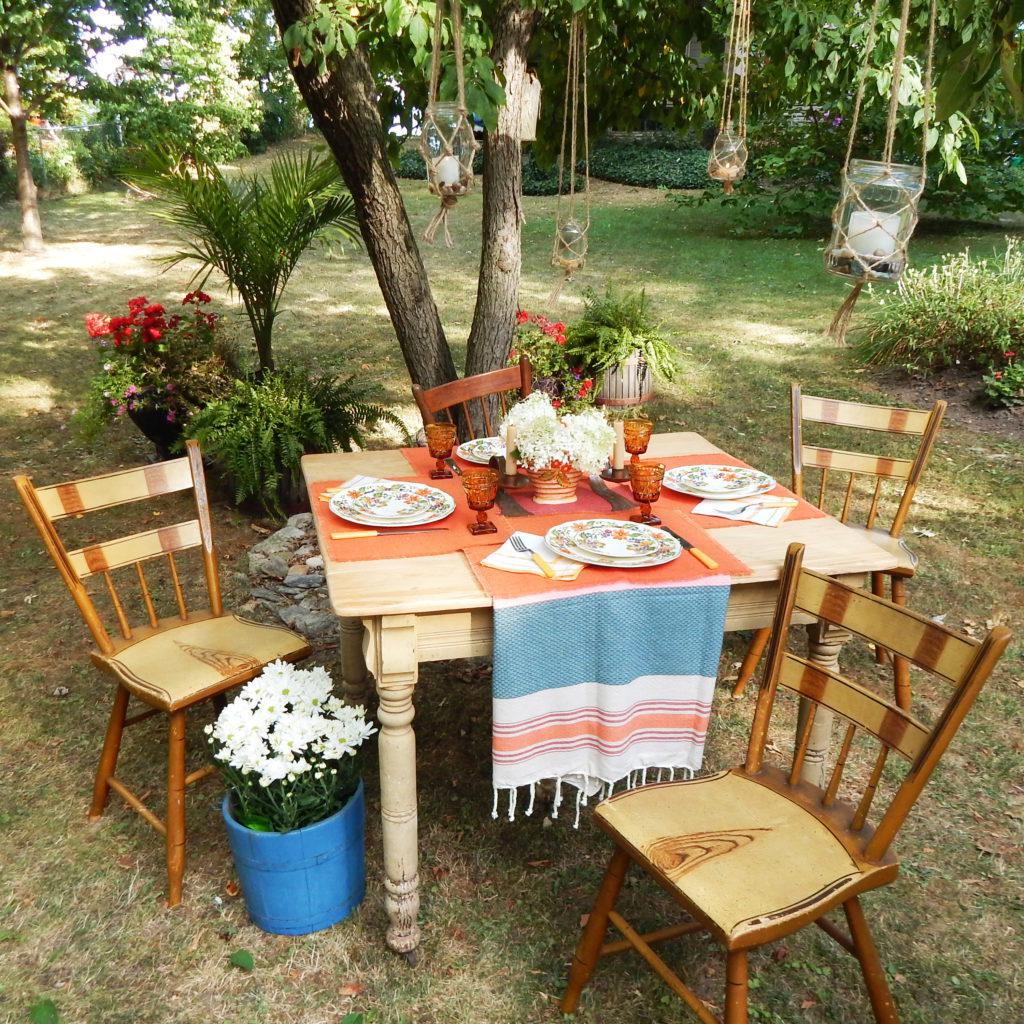 It's a rare opportunity to dine on a restaurant patio these days. But eating outdoors has too many positive effects to give up, so why not create your own outdoor dining space where you can enjoy warm breezes and the sound of the outdoors in the background?
Dining al fresco, or "in the open air," offers a chance to slow down and relax. Your food will look and taste better because your senses are heightened. And fresh air improves your mood by decreasing anxiety and increasing happiness.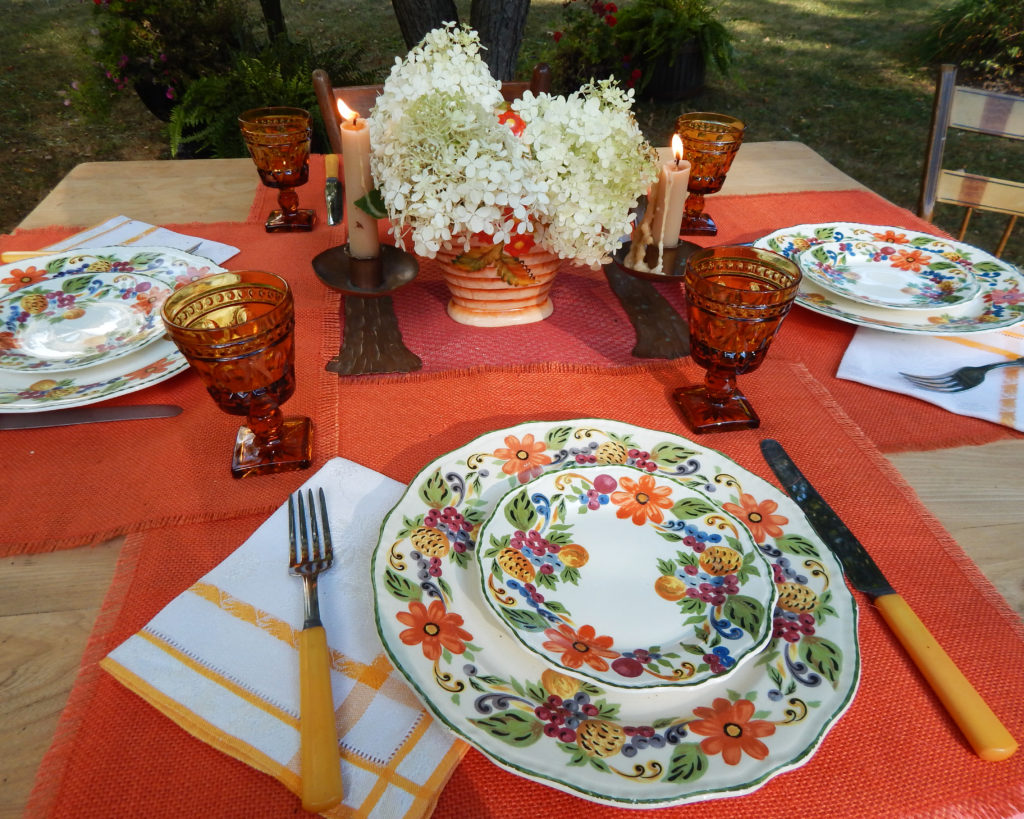 In fact, there's serious science to explain our attraction to dining outdoors. First, the presence of sunlight can bring about positive mood changes. Spending time outdoors improves concentration, memory and attention, and reduces stress levels.
According to Harvard Health Publications, the sun's energy produces vitamin D in your skin, which is essential for the immune system and great for your heart. Vitamin D is a vital hormone that may also protect against osteoporosis, depression, heart attacks and stroke.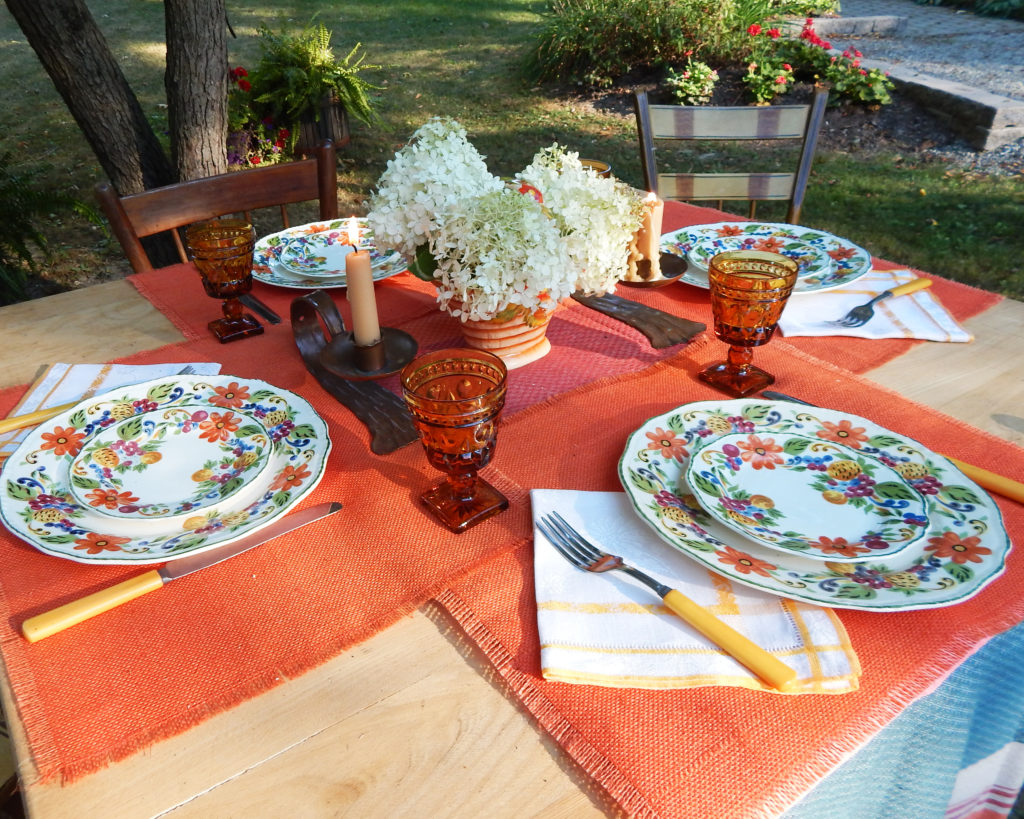 The average American spends 90 percent of their life indoors, which is a shame when you consider exposing your skin to 10 to 15 minutes of sun per day produces enough vitamin D to create disease-fighting properties and keep you healthier.
So even if you are chained to your computer all day, whether in an office or working from home, if you can find the time before the sun sets to sit down and enjoy a meal outside, you'll be doing your health, and your mood, a good turn.
We set up an antique dining table and chairs under an old crabapple tree, hung a few lanterns and set the table for a leisurely evening meal for four, featuring our beautiful collection of vintage hand-painted Steubenville Ivory china. I'm busily working away on getting the other tabletop items listed for you in our Etsy shop. They'll be available soon.