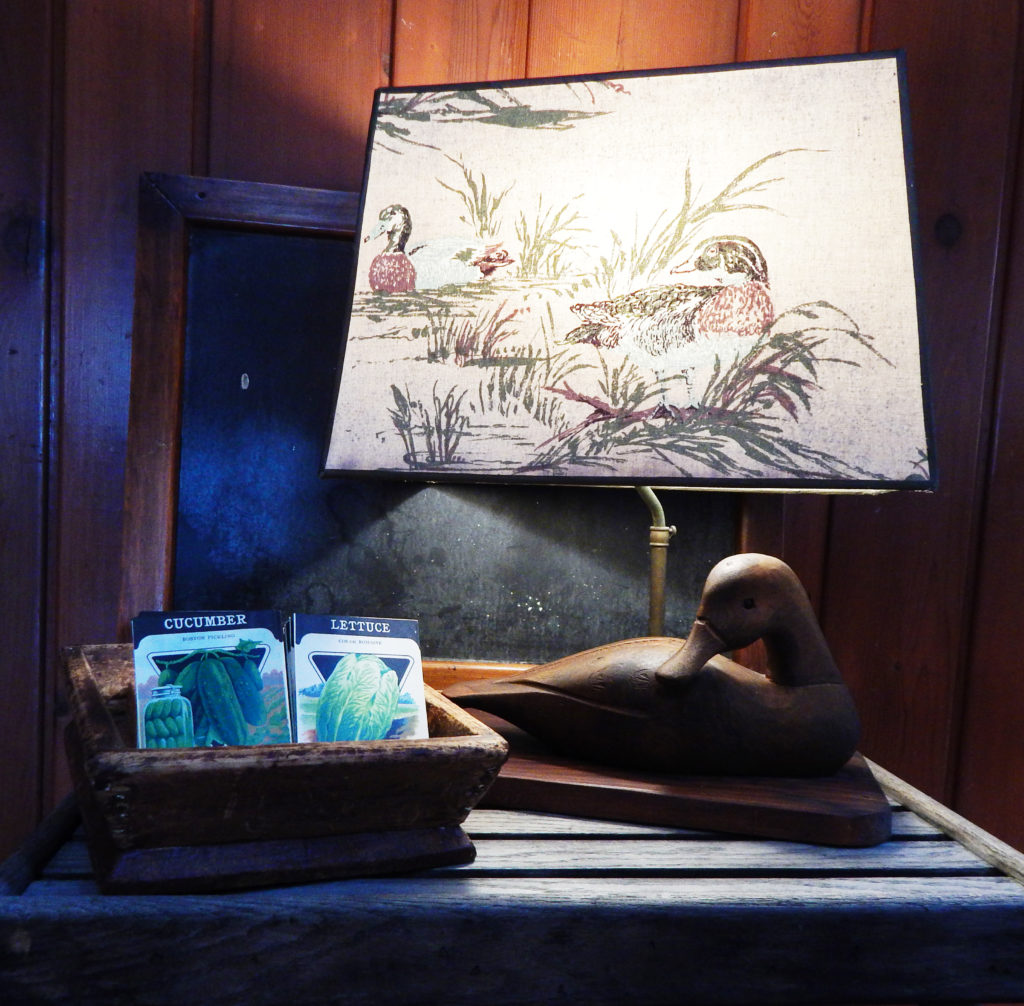 As many of you know …
our love affair with the Adirondack lifestyle, which is focused on spending as much time outdoors as possible, began when we purchased our cottage in 1999. "The cottage" as it is referred to by family and friends, was built in the 1940s in the Adirondack style, with a stone fireplace, lots of windows, one main room, tiny bedrooms, and natural wood throughout.

The cottage came furnished with a conglomeration of old, worn and mismatched furniture in every room. The result was an interesting collection of washed-up wicker, a clash of 40s floral and plaid upholstery, and more than our share of sturdy, if dated, Early American furniture (what we Canadians call "cottage maple").

As we began to update the cottage, we bought books about the historic Adirondack camps and rustic décor.  On weekends, we started poking around antique shops and garage sales, looking for items that fit the camp style.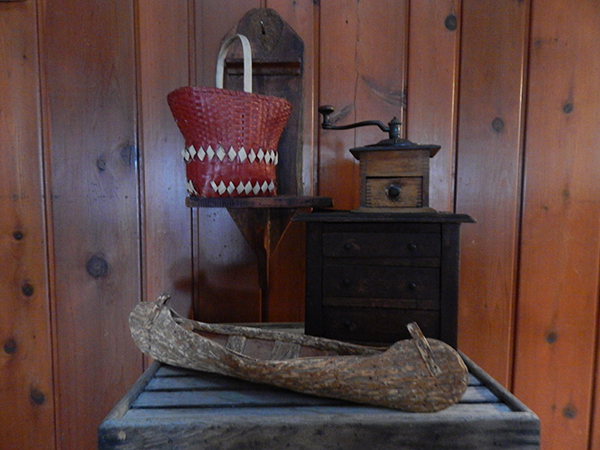 Why do we love the traditional old things that the intrepid "campers" of the Great Camps era used to decorate and beautify their homes? I guess it's because the Adirondack experience offers a complete change from the normal experience of our daily lives. Adirondack camps were built to harmonize with their wooded surroundings. Broad porches and plenty of windows allowed residents to watch the sun glimmering on the lake and the wind rustling through the trees from every angle.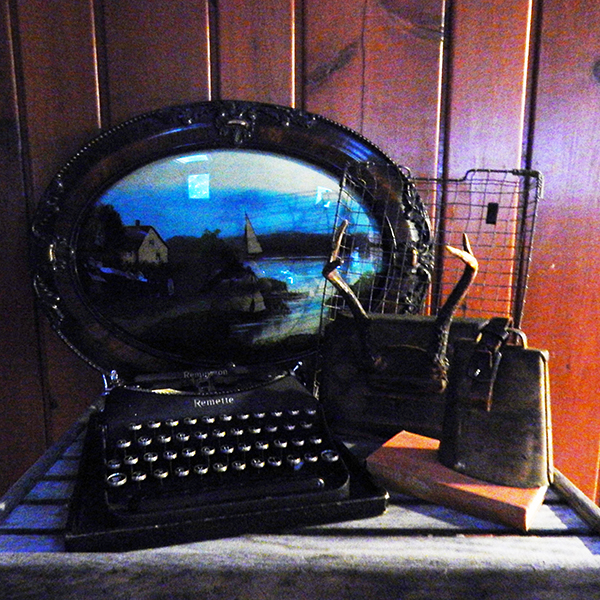 The outdoors was brought inside with furniture made from local rough-hewn timber, twigs and birch bark. Vintage sporting equipment was everywhere, from paddling and boating to hunting and fishing. Native American arts and crafts like blankets, rugs and baskets were featured, as was lots of imaginative and quirky folk art.
And so much of the decor paid homage to the natural world in which the campers were immersed, from the spectacular scenery to the wild creatures of the rugged mountain area.
We also love the romantic notion of campers and their employees creating the furniture and decor for their summer retreats with skill, care and love. From women making crazy quilts, painting and other crafts, to trappers and guides who kept busy during the bitter winters by fashioning "tree art" in which every part of the tree – root, trunk, twig, bark and pine cone – was employed in creating imaginative chairs, tables, benches and more.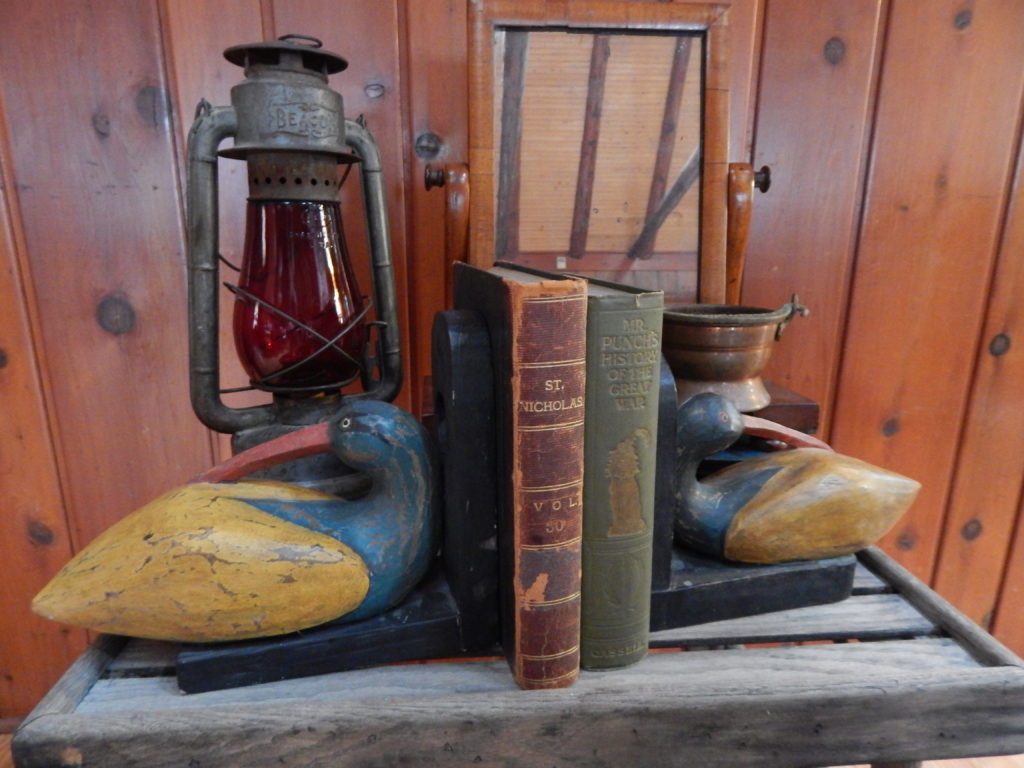 As we move into fall, our intention is to focus on some of the old things that make a camp or cottage so cozy and comfortable. With everyone spending more time at home this year, our surroundings have taken on extra importance, and I think we're all longing for that calm and peaceful retreat that allows us to restore our energy and find balance.
The photos in this post are a sneak peek at some of the old stuff we'll be featuring in our Etsy shop and here on our website as we move into fall. We're working on listings and we'll let you know  when they are available.