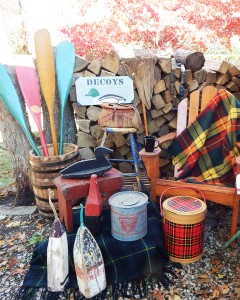 5 ways to mix cabin and cozy for a fabulous celebration of fall.
Now that the weather is finally changing and the fall leaves are a glorious display of red, orange and gold, most of us are in the mood for cozying up our homes and outdoor spaces with glowing fireplaces, warm blankets, and the bounty nature has to offer at this most colorful time of the year.
And since, as you know, we're all about vintage camp style at vintageadirondack.com, we thought we'd combine our passion for cabin decor with our favorite time of year to create a few out of the box ideas for celebrating the season.
For example, instead of a planter, what if you used a vintage plaid cooler for a fall plant display?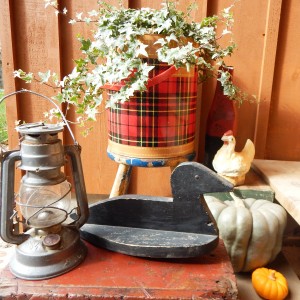 Or, how about using an old bait bucket for a collection of gorgeous fall leaves?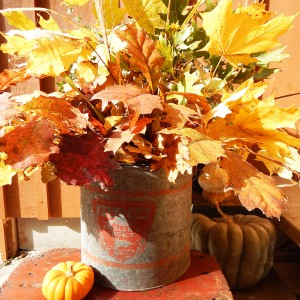 What if you used an old fishing creel for your Thanksgiving centerpiece?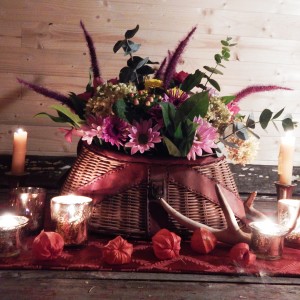 Everyone definitely needs a harvest basket brimming with cozy wool plaid throws.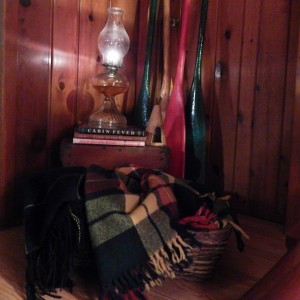 And we've got to pile the beds with toasty flannel and quilts! This antique menswear crazy quilt is perfect!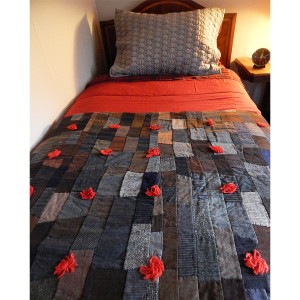 All of this and much more vintage fall cabin decor is available now at vintageadirondack.com.
Happy Fall!