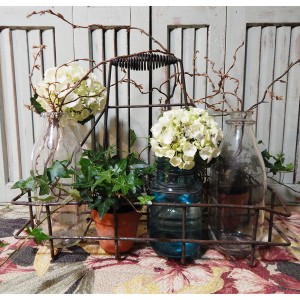 There's no doubt the rustic farmhouse style made popular by Joanna Gaines of HGTV's Fixer Upper will continue even though the show has ended (sigh). Like so many others, we love Joanna's style and have been amazed to see rustic farmhouse decor showing up at mass market retailers like Amazon and Walmart. (You know it's popular when you see it on the shelves at Target!)
Of course, we prefer the "real deal," antiques and vintage items that have languished in barns and attics for decades. Quilts that have been carefully stored in a blanket box since Grandma made them; candle holders that are no longer needed in the age of electricity; farm tools that have been replaced by machinery.
These items have survived from a time when farm families used what they had or made what they needed and nothing was ever disposable. If it wasn't needed today, it was set aside for some future purpose. Lucky for us, some of those items are still there, awaiting discovery and appreciation.
That's why we love going to antique fairs, flea markets, auctions and estate sales, where families offer objects for sale that are no longer useful but too good to throw out. We love finding these forgotten relics, cleaning them up and bringing them to those who appreciate their simple beauty and craftsmanship.
These vintage and antique gems have a story all their own and take us back to simpler times. We find that feeling of simplicity can be very calming in a home.
This month's Featured Items at vintageadirondack.com include some of our favorite farm finds, like this fabulous Antique Coffee Grinder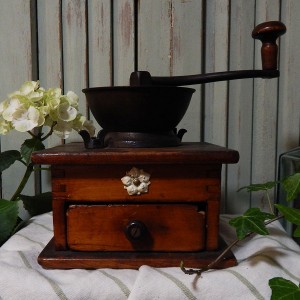 This beautiful old Grain Sifter with original barn red paint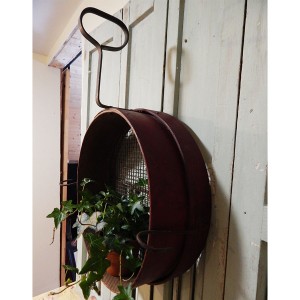 This fabulous Punched Tin Candleholder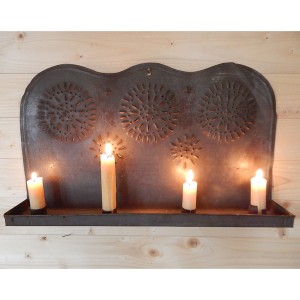 And this incredible Peach Pies Farm Sign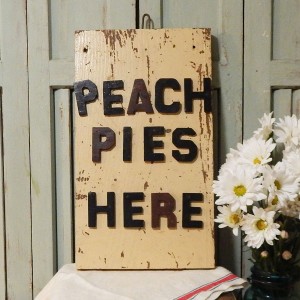 Check out these any many other vintage treasures at vintageadirondack.com; and here's to the families who saved these goodies for us to enjoy!